Verstappen says Qatar is a 'lot of fun' – and addresses Brazil Lap 48 fallout
Max Verstappen said his first sessions at the Losail International Circuit were thoroughly enjoyable as he gave a brief insight into his car's performance – and an even briefer comment on today's FIA decision on his Lap 48 scrap with Lewis Hamilton in last weekend's Sao Paulo Grand Prix.
The Red Bull driver led AlphaTauri's Pierre Gasly in the opening practice session before finishing third in FP2 in Qatar. The second session was deemed more representative of race conditions, however, as it was held under floodlights – just as Sunday's Grand Prix will be.
READ MORE: Bottas quickest ahead of Gasly and Verstappen in second Qatar practice session
"It was the first time [we ran] in the evening, so it was important to understand how the car would react," said Verstappen. "Quite a bit of the change between the medium and the soft tyre I think for me, that's why on the soft tyre it wasn't let's say amazing, but again you know it's our first time here, so a lot of things to understand.
"You need to learn the track a bit, but it's been a lot of fun to drive to be honest. I think it's a really cool track," he added.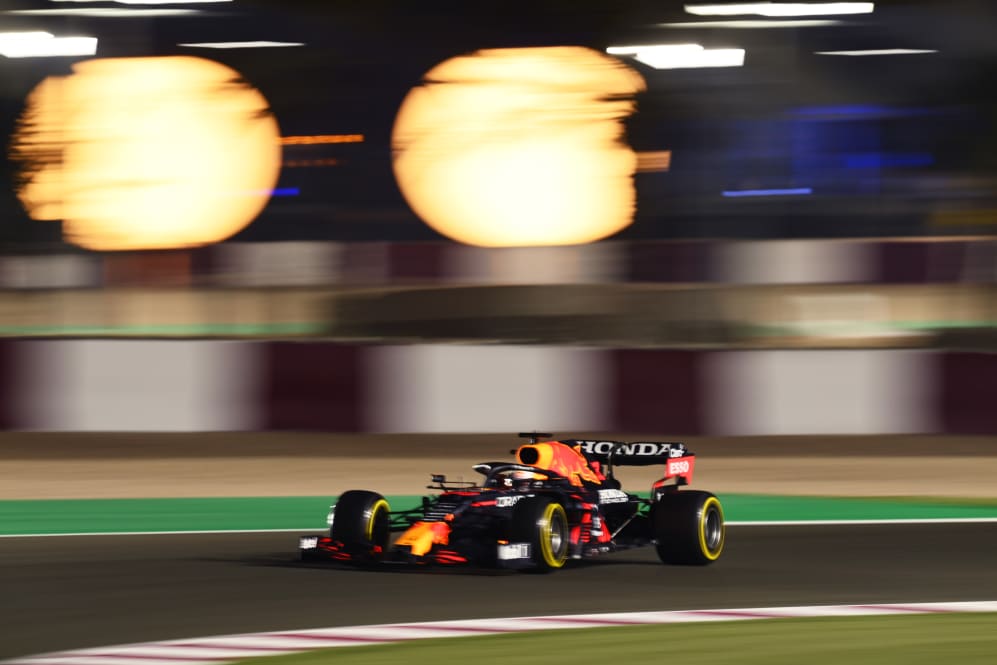 Off track, Mercedes were denied 'Right of Review' just before FP2 after they had asked the FIA to grant another look at Verstappen's defence of the lead in Brazil that saw both drivers go off track.
"It's nice. But also expected," was Verstappen's succinct take on the matter, who said on Thursday he was confident he wouldn't face a penalty over the incident.
QATAR GRAND PRIX – Read the all-new digital race programme here
As for team mate Sergio Perez, who finished eighth in both sessions, he said he had work to do ahead of Saturday's practice and qualifying session.
"I think we've got some work to do. I'm not entirely happy with the balance, so we've got some work to do to sort that out hopefully for tomorrow.
"We had a good start but obviously we've done some changes especially going onto the soft tyre that we need to review. And hopefully we can sort it out. Margins are very close, everything is really close around the teams, so hopefully we can be strong come quali," he concluded.