Verstappen says Red Bull did a 'really good job' with strategy after finishing ahead of rival Leclerc in Monaco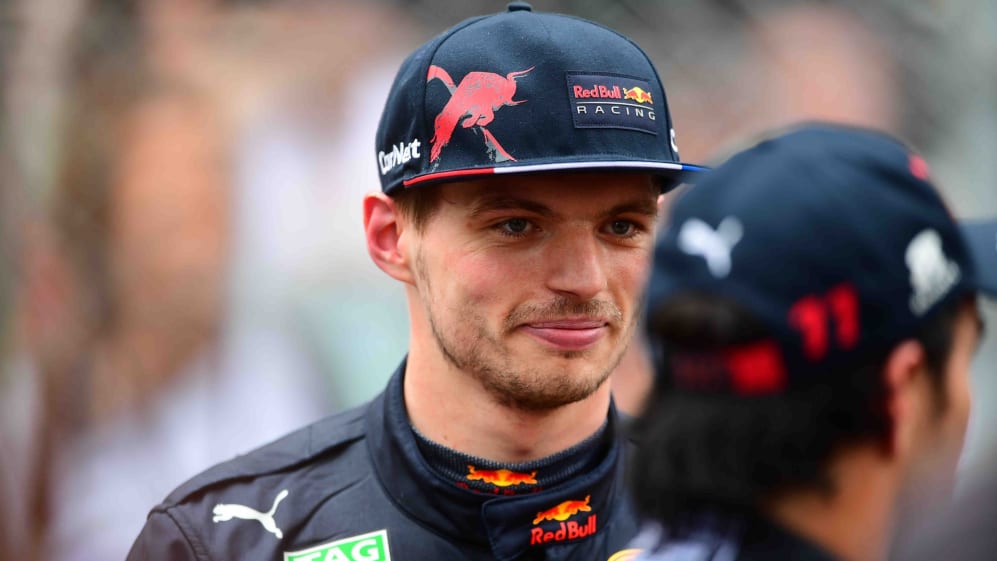 Max Verstappen's streak of winning every race he had finished this season came to end this weekend after he finished in P3 at the Monaco Grand Prix. Yet the championship leader admitted that the outcome was better than he had expected going into the race while complimenting his Red Bull team on a job well done.
Verstappen started the race in P4, but after the double-stack pit stop call by his Red Bull team, the Dutch racer was able to jump championship rival Charles Leclerc into third place then hold him off to seal the final podium spot. The reigning champion said he didn't expect such a strong result after being compromised in Saturday's qualifying session.
READ MORE: The Red Bull strategy calls that wrong-footed Ferrari after Perez's crucial qualifying crash in Monaco
"I did the best I could, of course, after yesterday," said Verstappen. "Once you got blocked with that red flag in qualifying you start fourth. I tried to do the best I can. I think as a team, we did a really good job with the strategy to basically get ahead of the Ferraris.
"Today was really about strategy and making the right calls. And I have to say the team was very relaxed and on it with their calls, like, very straightforward. There was no doubt. It was like: 'pit now, we go on this tyre'; 'pit now again we go on this tyre'. They did a really good job with that.
"And yes, I think as a whole team we can be very pleased with the Sunday. I mean, it was a very hectic one with the rain and stuff, but I think we executed it well and I extended my points lead, which I didn't expect last night, so I think that's a positive."
Perez and Verstappen were made to wait for confirmation of their result after being cleared in an investigation into their respective pit lane exits. The Dutchman explained that he needed to push the limits of the pit exit to stay ahead of Leclerc on track.
"Yes, I needed [to push hard on exit]. I mean, otherwise he would have passed me because you would not have the traction," admitted Verstappen. "So, my pit exit was quite… probably that was the most fun I had in the race, just my pit exit, trying to stay ahead, which summed up a bit my race.
READ MORE: 'It's a dream come true' says Perez after taking maiden Monaco Grand Prix victory
"I mean, of course, after yesterday, not being able to do that final lap, you know you have to start fourth and you know, your race is going to be a bit compromised."
When asked about team mate Perez – who took his third career victory to become the most successful Mexican F1 driver ever – Verstappen said: "Yes, no, an amazing result for Checo, so very happy for him.
"The strategy paid off with Checo winning so that was the biggest positive of the day. I'm really proud of the team effort this weekend and to get two cars onto the podium."