Feature
Verstappen vs Leclerc: A storied rivalry now on the biggest stage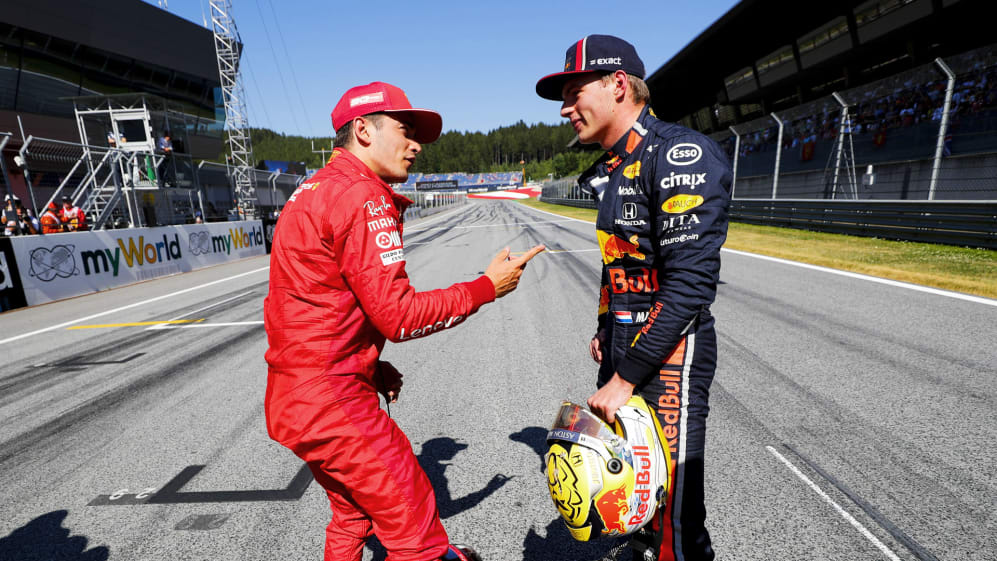 Max Verstappen and Charles Leclerc. In the heat of battle, the two young chargers go wheel to wheel. The door left slightly open, a lunge up the inside and… you know how this one goes. Contact.
But this isn't the 2019 Austrian Grand Prix. No. This is the 2011 KF3 World Cup, junior karting's blue riband event. And it was Verstappen who had good reason to feel aggrieved that day, the contact from his Monegasque rival ultimately forcing him not only out of the battle for the lead, but out of the race.
Sunday wasn't the first time these two had come together. It wasn't the first time they went wheel to wheel.
I'd wager it won't be the last, either.
Max Verstappen and Charles Leclerc had very different backgrounds to their racing. Both sons of former racers, Verstappen began karting at age four and a half. Leclerc arrived comparatively late, at the age of eight, yet both made their debuts in international karting in KF3 in 2010. Despite Charles being just 16 days younger than Max, by now Verstappen had over three years' more experience than the boy who would become such a rival.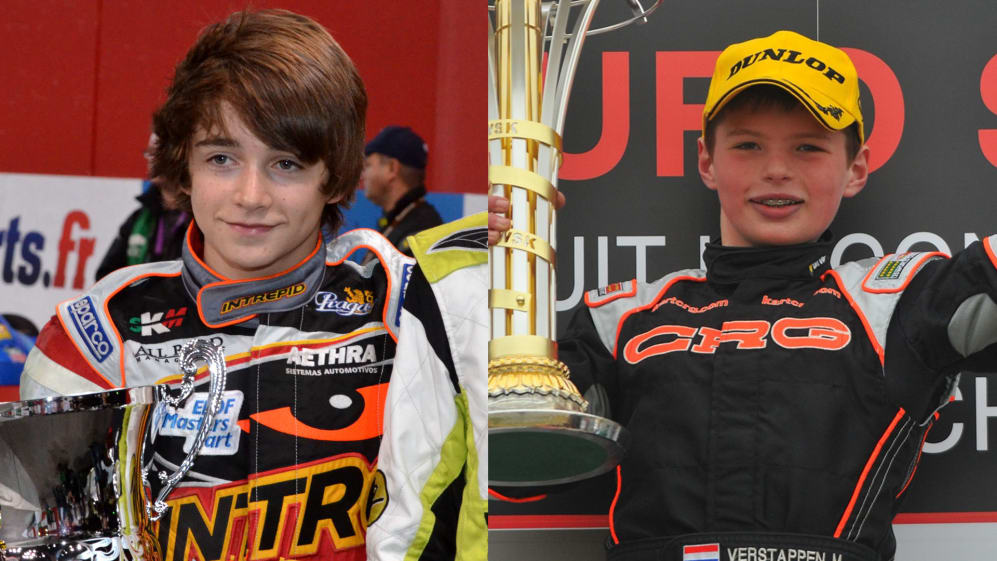 In 2010 Verstappen won the South Garda Winter Cup and came home second in the World Cup to the vastly more experienced Alex Albon. Leclerc took the Monaco Cup. In 2011, Verstappen took the Euro Series while Leclerc, after that controversial contact, took the Worlds. In 2012 they graduated together to KF2 with Verstappen taking the South Garda and Masters, and Leclerc the Euro Series crowns.
Into 2013 and following a move to KZ, Verstappen really found his form, dominating the season and winning pretty much everything worth winning. In the World Cup, his old adversary Charles Leclerc came home in his wheel tracks. The two standout talents of their generation, first and second.
But while Leclerc, managed by the calm guiding touch of Nicolas Todt, forged a steady path to F1, taking on Formula Renault in 2014, Formula 3 in 2015, GP3 in 2016 and F2 in 2017, being crowned champion in the latter two, Verstappen's ascent was frantic and rapid.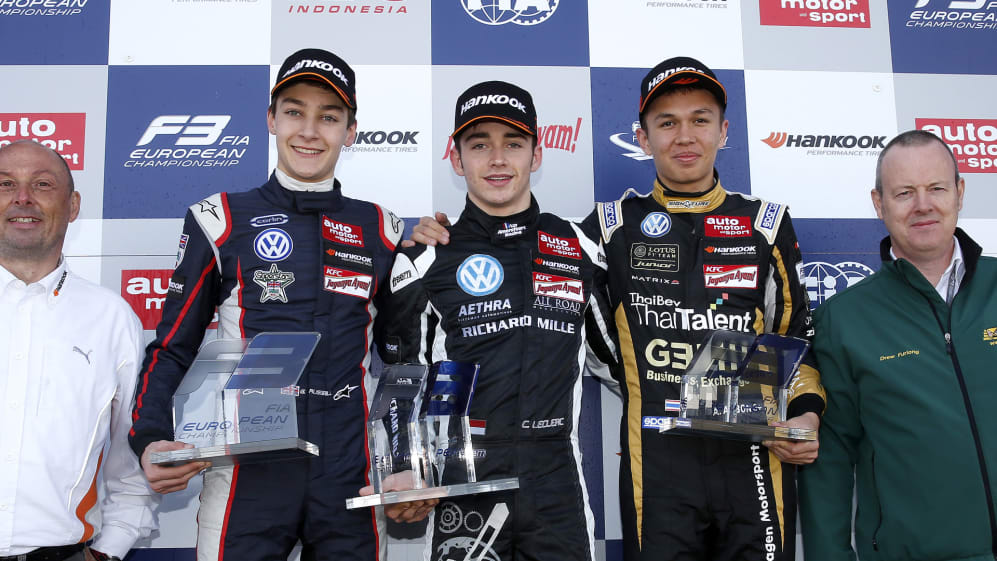 He tested his first single-seater at a damp and cold Pembrey in October 2013. From a winter testing Formula Renault he made his competitive debut in the Ferrari-backed Florida Winter Series in early 2014. He stepped immediately into European Formula 3 and by the summer was being courted by both Red Bull and Mercedes. He picked Red Bull and made his F1 third driver debut six days shy of the one year anniversary of his first ever open-wheel experience. He made his F1 race debut in March 2015.
It's interesting, when one looks back to their days karting and compares it to their blossoming on-track rivalry in Formula 1, that there should be such a similarity in timescales. For just as Max had around three and a half years' extra karting before the two took up arms in 2010, so too did Max have three full seasons and those third driver run-outs before Charles got his F1 debut in 2018.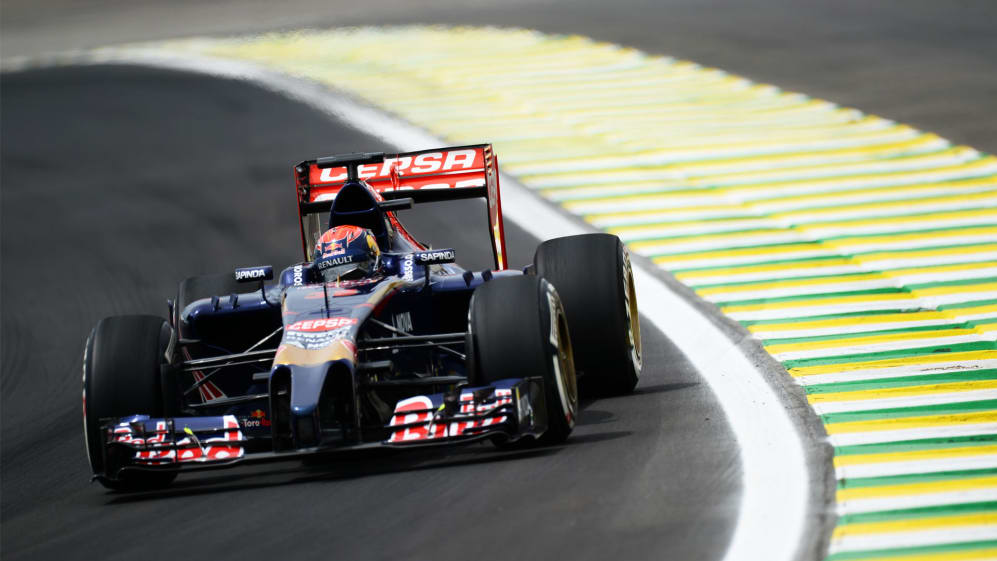 Their personalities have been different from the very start, Verstappen the confident, almost brash kid who didn't seem to give a damn and was on a rocketship to the big time, and Leclerc the milder mannered, softly spoken, polite lad who seemed at ease with the knowledge he would need to make his path slowly and methodically.
And while Verstappen tore up the results book in 2013 and obliterated the competition in a fashion not seen in a decade or more, it's interesting to note that at the time, while few could deny the raw skill and ability that existed with Verstappen, it was Leclerc who was often held to have the most potential.
Verstappen arrived in Formula 1 as a whirlwind. He was fast, aggressive and uncompromising. At times, he refused to accept blame or responsibility. He was pilloried by the press and became a focal point for the ire of even his fellow racing drivers with his on the limit craft. He went from being the poster boy to the punching bag in the blink of an eye. All of which merely served to strengthen his resolve and his self-belief.
Over the past 12 months, he's realised his mistakes. He's evolved and grown into an incredibly rounded racer and team leader. Pound for pound – and I've said it often this season – I don't think anyone is operating at the same level, nor has gone through such extreme an awakening and maturing, as the Dutchman over the past 12 months. And he's done it all in the public eye.
Compare and contrast with Charles Leclerc, who has taken quite the opposite path. He's learnt his lessons and his craft in junior formulae. Out of the intense gaze of the global reach of Formula 1, he too has been accused of sometimes forceful driving. He's made his mistakes and he's gone through some tremendously difficult moments. He lost his mentor and godfather Jules Bianchi. Midway through his F2 season, he lost his father. But he kept his focus, channelled his emotions and became more potent as a result.
When he arrived in Formula 1 and struggled to find his feet, he had the tools from his junior career to take stock of the situation, adapt, change his style and completely turn his season around.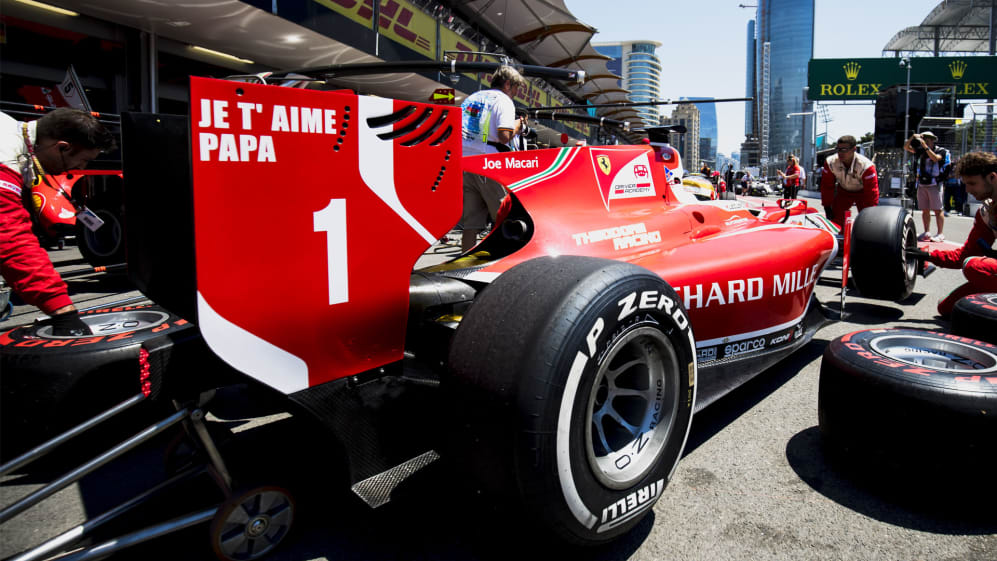 All of which led us to where we were on Sunday afternoon. For a few laps, we were treated to a brilliant contest. And then the moment that caused all the trouble. Did Charles leave the door open? Undoubtedly. Did Max run him a little deep? Of course. Should Charles have yielded a corner he'd already lost and live to fight down into the next turn? Arguably. Did Max really need to do what he did? Arguably not.
But it was racing. The kind these two have been putting on each other for nearly a decade.
And while we focus on the two who fought for victory on Sunday, we should perhaps go back to that first altercation nearly a decade ago. Because in that World Cup field were not only Verstappen and Leclerc, but Alex Albon, Pierre Gasly and Esteban Ocon. A year later, Lance Stroll and George Russell would be in that KF3 field, too.
One could say we got a little snapshot of the future at the Red Bull Ring at the weekend. What's glorious to me is that it isn't. The future is now. It's being built in front of our eyes, played out by a group of supremely talented racers who've been going wheel to wheel for as long as they've had the earliest twitches of fluff on their top lips.
They know each other inside out. They've been racing each other for years.
And now we all get to enjoy it. On the grandest stage of all.