Opinion
BUXTON: Alonso's Renault return is romantic – but what legacy will he write?
In this strangest of seasons, perhaps nobody could have foreseen that as we enter the second half of the calendar year, the only Formula 1 world champion with a confirmed seat for 2021 would be one who'd supposedly retired from the sport.
And yet while Lewis Hamilton takes his time, Kimi Raikkonen ponders his options and Sebastian Vettel looks increasingly likely to be left in the cold, it is Fernando Alonso who has a drive for 2021 and beyond. At the team which has seen him at his mercurial heights, and which has embroiled him in controversial lows.
ANALYSIS: The reasoning behind Alonso and Renault's blockbuster 'family reunion'
Yet there's something magically romantic about Alonso and Renault. Like childhood sweethearts that never really got over each other no matter how time passed, there was always a feeling that there was another chapter in their story just waiting to be written.
And so here it is.
At the verge of a new era for Formula 1, with a budget cap, a new set of regulations and a generation of drivers half his age, Fernando is back. And, he says, a changed man.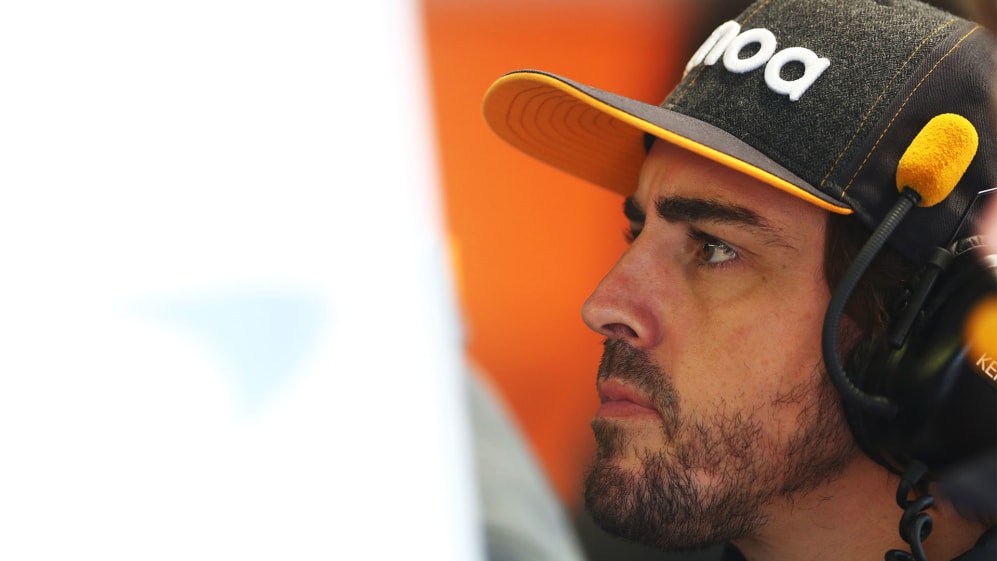 Talking to him earlier today, I asked if his heart was ruling his head, so intricate and passionate are his emotional ties to Enstone, but the 32-time race winner insists he's got his priorities straight. Time away from Formula 1 has reinvigorated his desire for the category, reminded him of why he fell in love with it in the first place and, most of all, made him pine for the competitive edge he simply can't find anywhere else.
READ MORE: Alonso signing 'a boost for Renault motivation' says Abiteboul
Whichever way you look at it, Alonso's return to Formula 1 is box office. If his and Renault's alliance reaps the rewards they hope, it'll make headlines around the world. And if it ends in the catastrophe many fear and some might hope, it'll make just as loud a noise. Whatever the outcome, there'll be no hiding.
Why the negativity, you might ask? This is, after all, a two-time world champion and one of the most naturally gifted and stupefyingly fast drivers of his or any generation. Yet, as we are all aware, things with the Spanish champion aren't ever quite that simple. Where Fernando goes, chaos often follows, as his at times clunky attempts at Machiavellian politics have often served him little benefit. Give him a fast and dependable car, and you'll get the grandest of results. But underachieve in any area and you'll feel the lashing of the sharp side of his tongue, whether in person, over team radio or through a press corps that hangs on his every utterance.
Having seen how his second stint at McLaren and the lofty ambitions he set to return the team to winning ways fell apart, and the effect his actions had on the team and its partners, it is unsurprising that many are already questioning if joining a team which has been rebuilding is really what he needs at the age of 39. But the man himself insists it is.
READ MORE: Alonso says age won't affect his speed as he sets mission to make Renault champions again
He misses the enjoyment the sport provides, he says. And, perhaps crucially, the time away from the sport has allowed him to take stock and realise what he is missing and how he might have dealt with things slightly differently were he to have his time over again. New perspectives can arrive when we least expect them, and as Fernando approaches his 40th year there is reason to suggest he may, finally, have found the balance he perhaps lacked at the most fraught times of his career.
Some will say he's too old; that Renault should have given one of their young stars a chance at the big time. But as he knowingly suggested today, if teams were only concerned with youth, Mercedes would already have replaced Lewis Hamilton with George Russell.
There is still time for the likes of Christian Lundgaard and Guanyu Zhou.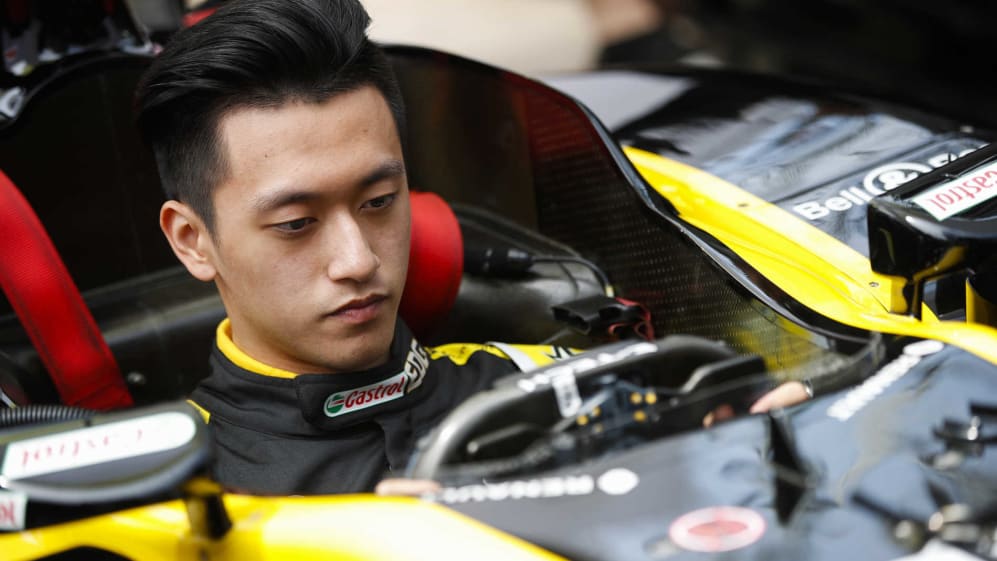 The signing does, however, leave Renault as a team with no excuses. If Alonso is even at 80% of the driver he was in his early thirties, he will take a decent car to the very top. For a squad who, as Renault, haven't visited a podium since 2011, there's one simple goal. To give a world champion a car worthy of his abilities. If they don't, you can already imagine the fireworks.
Unless Fernando, realising that Renault are relying on him as much as he is relying on them – not only for their futures but to restore some of their lost lustre – really has bought into the project and will give selflessly to their combined aspirations.
WATCH: Fernando Alonso's incredible race start at Malaysia 2004
Something about the way he was talking today made me feel this isn't just about returning to race. There was something in his words for Renault and the staff at Enstone, the fact he referenced the young drivers coming through the ranks of Renault's driver academy, that made me think this might be more than a short-term competitive homecoming.
If this truly is where he's always felt most at home, perhaps this is where he wants to end up. Permanently. Give it his all for the last few years of genuinely competitive racing he has left, and then retire into a role heading up that Academy, perhaps even as Sporting Director or one day Team Principal.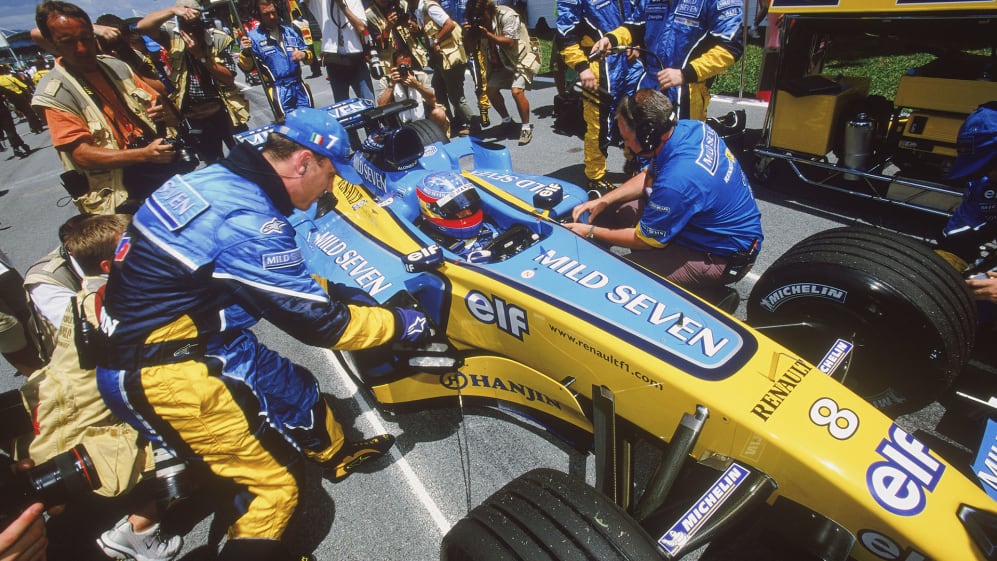 When Fernando walked away, so we believed, from a Formula 1 paddock for the last time, I wrote that as his time in the sport had marched on, his mission had become not one of expanding his legacy but of repairing it.
After one final shot at the Indy 500 and the triple crown in August, he's coming home, returning to his first love, and giving them his all for all that remains of his racing years. And maybe beyond. Perhaps in becoming Formula 1's Pep Guardiola or Franz Beckenbauer, a Phil Jackson or a Larry Bird, Fernando will finally find his calling and the legacy he so desperately craves.
That, however, is for a possible future.
For now, let's revel in the majesty of one of the greatest this sport has ever known. If we were sad to think it was over, we should be overjoyed to know it isn't. Not yet. Not for a while if he's got anything to say about it.
Which you know he will.