Vettel admits he was 'fighting car' after qualifying disappointing P14 in Mugello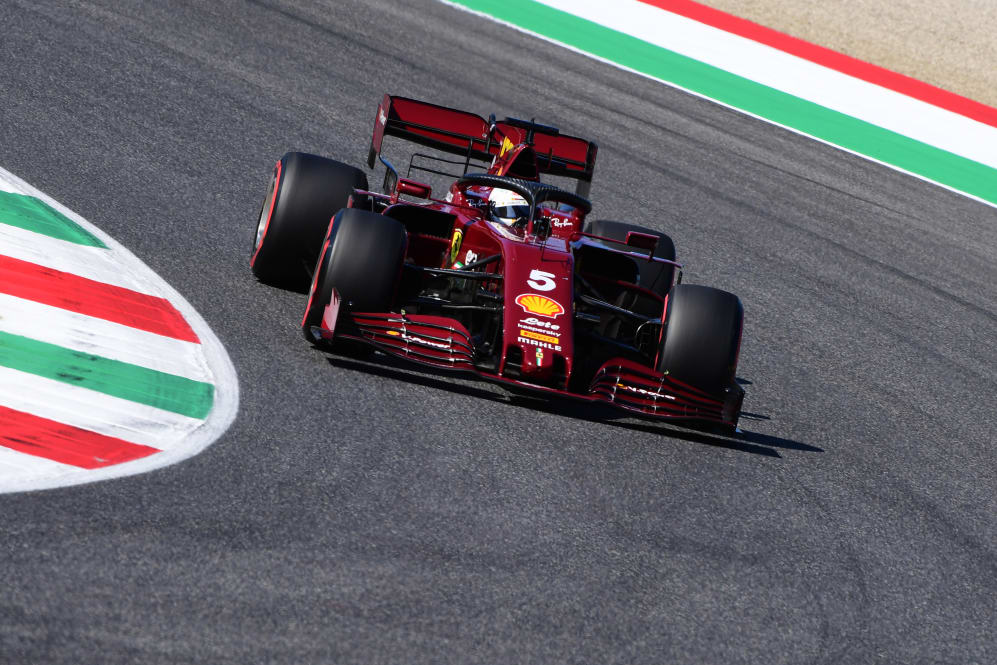 Sebastian Vettel will have wanted to give Ferrari's loyal fans something to smile about at Mugello, scene of the team's 1000th race, but he was left fighting his SF1000 throughout qualifying for the Tuscan Grand Prix on his way to a disappointing P14.
The German has struggled to match the pace of his team mate Charles Leclerc for much of this season, and that pattern continued into the Mugello weekend.
READ MORE: Red Bull drivers hoping to be a 'thorn in Mercedes' side' after locking out second row at Mugello
He did escape the ignominy of a Q1 exit, by just 0.053s, but he couldn't offer much more resistance as he was knocked out in Q2, half a second slower than Leclerc - who then put his car P5 on the grid.
"[The car] was getting a little bit better, but not yet getting the full hang of it, so let's see what we can do tomorrow," said Vettel.
"It's a bit of a fight, but it's been a fight all year. So we try nevertheless to do everything we can to try and understand the car a bit more. I try to do anything I can with driving to adapt, but I think there's still more to look at."
This was the fifth time in as many races that Vettel had been outqualified by team mate Leclerc. He has scored points just four points in eight races, the high coming with sixth in Hungary.
READ MORE: Fifth 'above our expectations' says Leclerc after Ferrari's first Q3 appearance since Spain
Ferrari were fourth quickest in terms of race pace based on Friday practice data, which raises hopes for the Tifosi that Vettel may be able to make some progress in the race.
"It should be a bit better," said Vettel. "But it's hard to say now, but for sure we'll try everything we can."