Vettel admits it was 'strange' to miss opening races as he makes return at Albert Park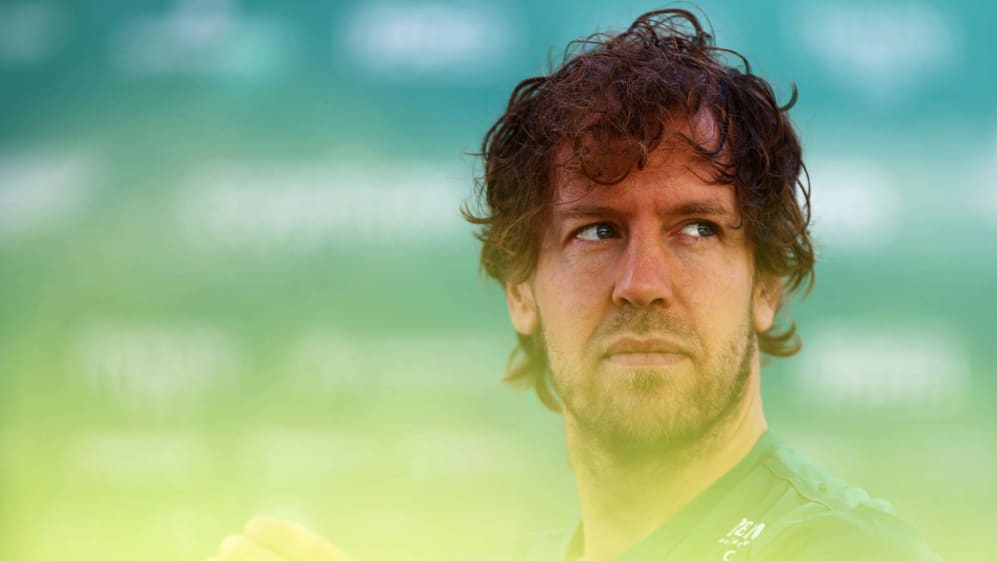 Aston Martin's Sebastian Vettel has returned to F1 for the Australian Grand Prix and the four-time world champion remarked on how surreal it was to miss races for the first time since 2007 – as Nico Hulkenberg drove in his place.
Vettel was in the Aston Martin AMR22 on track at the Official Pre-Season Test in Bahrain before contracting Covid-19, which forced him to miss both the Bahrain and Saudi Arabian Grands Prix, marking the first time the German driver had not been on the entry list since the 2007 European Grand Prix.
Before he jumped in the car for FP1 in Australia, the German remarked on the "strange" feeling as he watched from the sidelines in rounds one and two.
READ MORE: Hulkenberg wants full-time F1 return after 'fun' 2022 super-sub experiences
"It was strange, strange to watch, but at the same point I had races where I was feeling a bit ill and raced, but it was not possible [this time]," said Vettel. "It was definitely the right decision. Strange to watch, but on the other hand also interesting to see how it looks from the outside.
"And Nico [Hulkenberg, reserve driver] I think did really well, obviously with zero preparation to jump in and do that kind of job. And I was part of all the meetings, briefings, listening to the drivers all the time. I tried to make the most of it, but it was a bit strange."
Vettel's FP1 session was cut short on Friday at Albert Park as he stopped with a reliability issue, smoke coming out of the back of his Aston Martin. The German attempted to put out the flames – before he drove a lap of the circuit on a scooter in front of the cheering crowds after the chequered flag had flown.
Meanwhile, Aston Martin are one of two teams on the grid – along with Williams – yet to score a point this season and the three-time Australian GP winner said he's looking to work around the "difficulties and struggles" faced by his squad.
READ MORE: 'It's pretty wild' – Home fans 'stoked' for Melbourne's F1 return, says Ricciardo
"Maybe not a win, I think that will be a bit difficult," said Vettel. "It's not a secret that we are not where we want to be, and it's clear that if you are the back then you are never where you want to be, so there is a lot of work ahead of us but we will try to learn more this weekend and get a further understanding of the difficulties and struggles that we have with the car.
"I love this place, the season always used to kick off here and for me in a way it does, so that's good. They've changed the track quite a bit – maybe they made it better, maybe they made it worse – but I always liked the track so I look forward to getting in the car."
Vettel received a new Mercedes power unit after his FP1 stoppage, but the change will not incur a penalty – while the four-time champion is also being investigated for an infraction by the Stewards for his post-session scooter ride.