Vettel and Binotto insist heated radio messages not evidence of tension between driver and team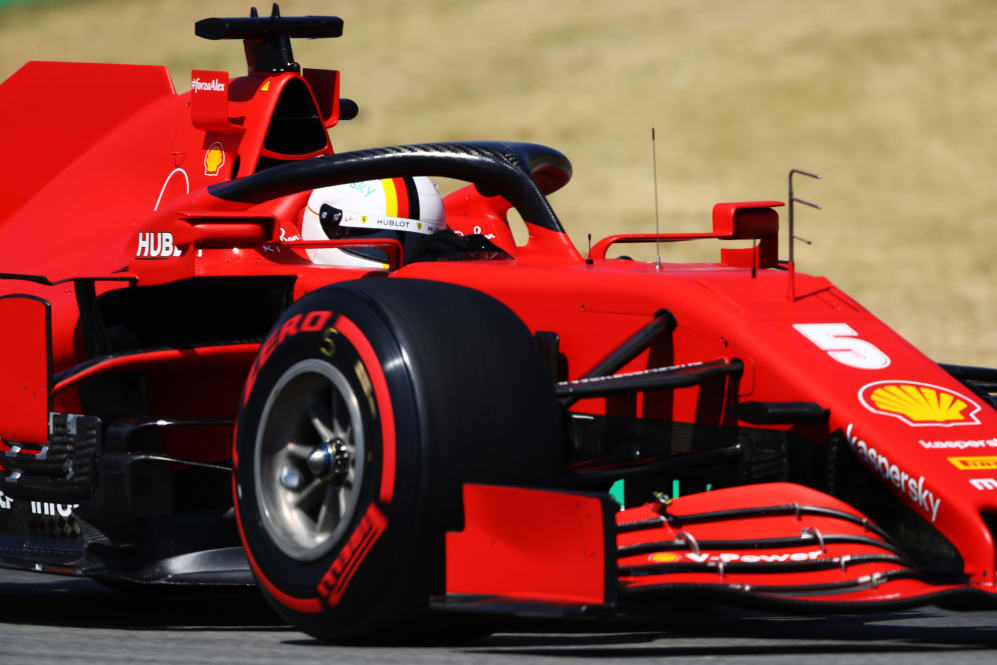 Binotto then added: "At least from our side, we are not changing any different type of tone or whatever. So I'm quite surprised [by suggestions of tension]. It's not the case."
Vettel made a one-stop strategy work, with a final stint of 36 laps – more than any other driver – on the soft tyre, which paved the way for seventh place. After the discussions during the race on the radio, Vettel was asked if the team need to review their strategy plan.
DRIVER OF THE DAY: Gritty one-stop drive gets Vettel your vote
"No I don't think so," he said. "I think we're obviously talking about it and we just had a brief chat. There's always things you can do better. I think it's very easy to know a lot of things that you could have done or should have done but I think the important thing is that we agreed to take that risk and obviously it did play out.
"Where we were, I didn't think we had much to lose. I think it's normal to communicate. I think it's very weird for you to judge because you don't get all the radio transmissions.
"I think it's very difficult for you to know what is being said and to get the full picture. I think it was nothing else outstanding today. It's a lot about managing the tyre here and as I said we did the decision and we took to it."
Binotto moved to further supress any hint of trouble between the two.
"I think that communicating is important with the drivers," he said. "It is something that we decided together with the drivers that we should be open as we can. Sometimes questioning doesn't mean that it's a misunderstanding. I think questioning ourselves by communicating is important finally to get the right choice.
"I felt that the last few races we made the right choice, sometimes lucky as Seb said but at least we came to the choice because we are communicating. To be open on the radio, when you're in the midfield, sometimes it's difficult but just making sure at least just by questioning, again, we make the proper decision."
Vettel has moved up to 11th in the drivers' championship, while Ferrari drop behind McLaren into fifth in the constructors' standings, ahead of a short break before the third successive triple header, starting with the Belgian Grand Prix at Spa.
READ MORE: Could Verstappen have won in Spain had Red Bull repeated their Silverstone tyre gamble?