Feature
Could Verstappen have won in Spain had Red Bull repeated their Silverstone tyre gamble?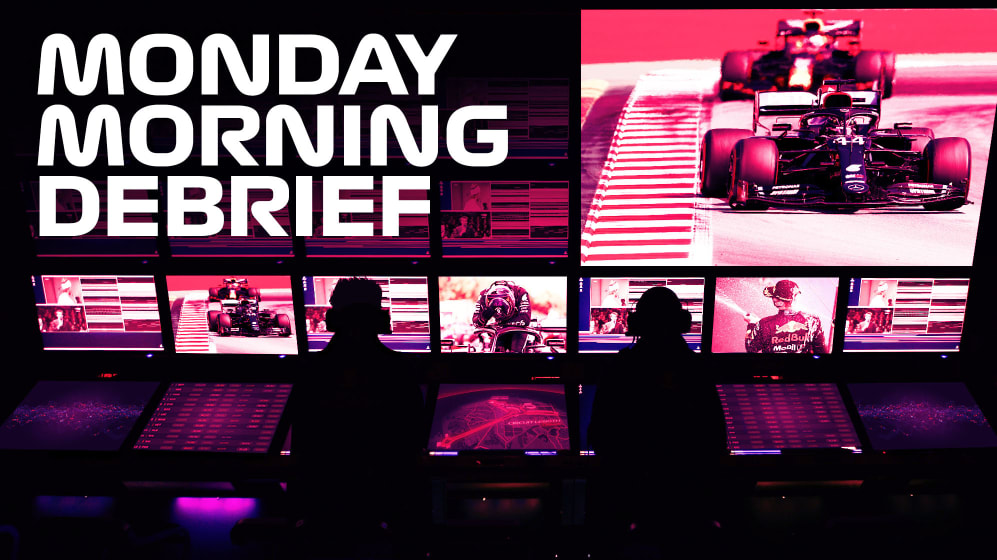 After Max Verstappen's superb victory in the 70th Anniversary Grand Prix, Mercedes were back to winning ways in Spain. But could the Dutchman have beaten Lewis Hamilton had Red Bull repeated their tyre gamble from the Silverstone race? Mark Hughes takes a look at how things might have played out if they had...
Just like the preceding two Silverstone races, Barcelona was a tyre-dominated event – but in a different way. The challenge around this track on a super-hot day turned out to be thermal degradation rather than wear or blistering.
Mercedes' concern coming into the weekend was summarised by track engineering chief Andrew Shovlin. "We are expecting it to be pretty tough because we've sort of seen this trend where the hotter it is, the closer Red Bull are.
READ MORE: Tyre performance a 'real shock' for Mercedes says Hamilton after Spanish GP win
"The challenge is really going to be down to two things: how much you're wearing the rears and how much you can look after them, but also just the overheating on the surface of the tyre and trying to keep the surface under control because that just costs you grip and then you generate more wear, and if we look at Friday, there's not enough data to get a good picture on whether we are slightly ahead, slightly behind, whether we have better degradation, who can go further out of us and Verstappen.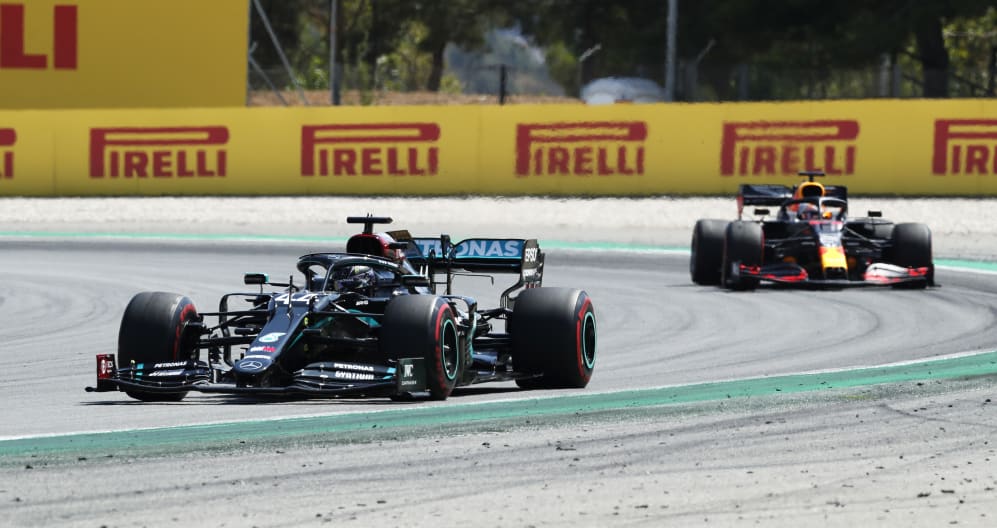 "So the way these races go, you get going on the first stint and within sort of 10 or 12 laps you're trying to build that picture of who's got the quicker car, who's looking after the tyres best, and we need to decide are we going to be playing a defensive strategy or are we in a position where we can build a gap and control the race. It's one of those races where we're not going to go in with a fixed plan."
That was incredibly prescient from 'Shov', because the story of this race is what happened after Lewis Hamilton, leading from a closely-following Max Verstappen, stepped up the pace after 10 laps. Up until that time, they both were driving whole seconds off the pace to keep the tyre temperatures under control.
READ MORE: Dominant Hamilton eases to fifth Spanish GP win as Verstappen splits Mercedes
As Hamilton increased his pace by 1s, then 1.5s, then 1.7s, Verstappen was left reeling. The Red Bull simply couldn't run at that sort of pace without overheating its rubber. Hamilton went onto a dominant victory, with Verstappen doing an equally great job in keeping himself ahead of the second Mercedes of Valtteri Bottas.
Could this race have been winnable for Red Bull if it had opted to go for the harder tyre in Q2, enabling a longer opening stint, like at Silverstone the previous week?
It would have been an even riskier strategy than it had been then. The soft that everyone apart from Kimi Raikkonen used in Q2 was around 0.7s faster than the medium. The gap between Verstappen and 10th place on the same tyre in Q2 turned out to be only 0.648s. So the plan would probably have backfired and left Verstappen starting from mid-grid.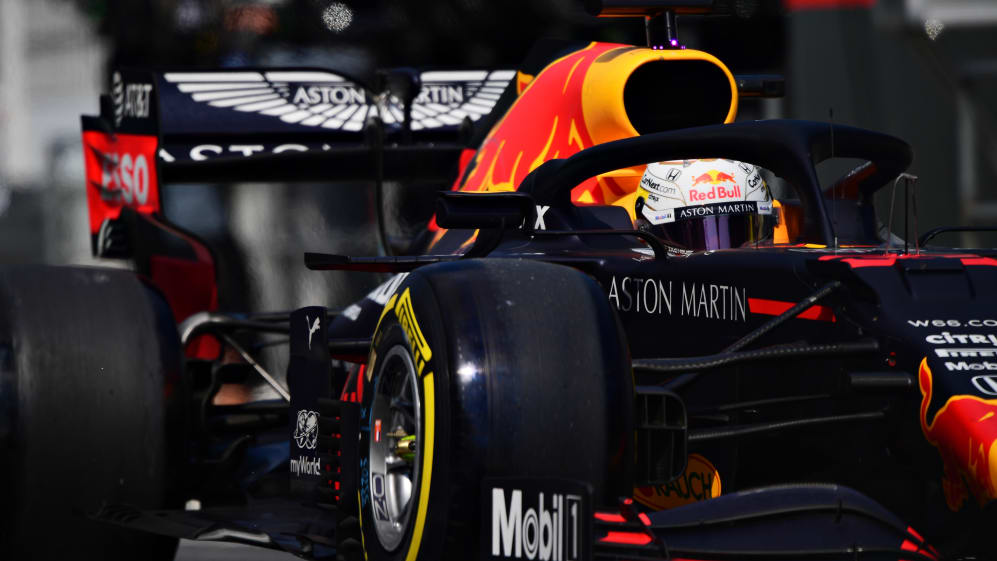 But let's suppose he'd pulled an incredible Q2 lap out on the medium and somehow graduated to Q3 and still qualified third. Let's further suppose that the lower initial grip of the medium did not prevent him from vaulting straight up to second by Turn 1, just as he did on the soft.
The medium could be pushed harder than the soft without overheating the surface or inducing heat deg from the core of the tyre. It may have been that as Hamilton stepped up his pace after the first 10 laps, Verstappen might have been able to go with him.
But then what? Getting in front, establishing track position over the Mercedes would still have been incredibly tricky. The best evidence suggests that Verstappen and Red Bull achieved the absolute maximum result possible on the day. And we also learned that the Mercedes doesn't automatically struggle with its tyres when the going gets hot.
READ MORE: Verstappen 'happy' to split Mercedes drivers as he explains angry team radio messages