Feature
Friday Pace Analysis: What we can learn from one wet and one dry practice session in Hungary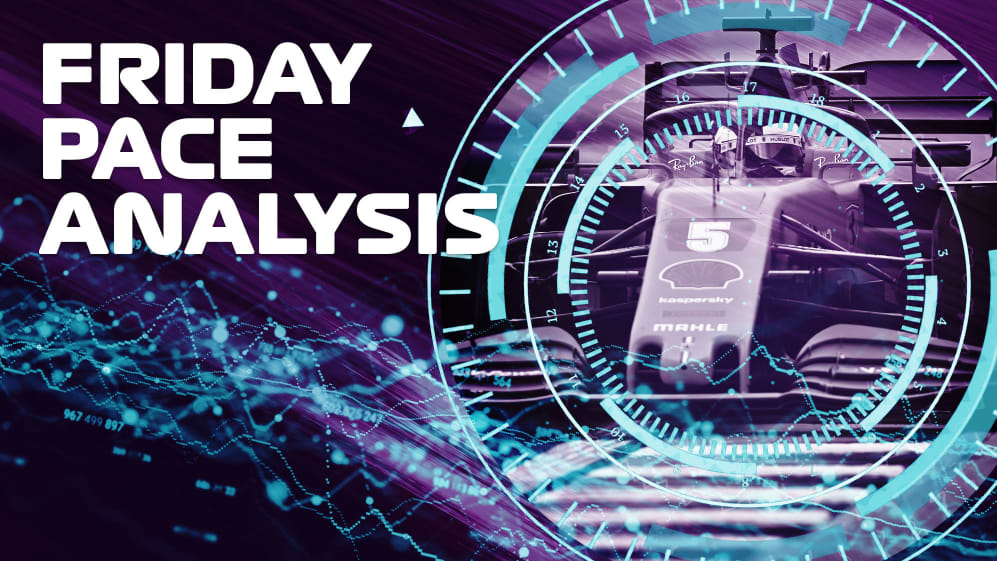 Friday's two 90-minute practices are like mini-test sessions. They provide Formula 1's 10 teams with an opportunity to find a baseline with the car, try set-up changes and assess their one-lap and long run pace. To do that, they ideally like dry, consistent conditions. They were not afforded that in Hungary this weekend, with wet weather sweeping in and looking set to play a part over the next couple days…
It was evident from speaking to the drivers after FP2 that there are a lot of unknowns heading into the weekend. Dry but unusually cool conditions greeted the drivers for FP1, but the Hungaroring was then given a good soaking for FP2 and the teams were limited in what they were able to learn – with both qualifying-simulations and race runs ruled out.
READ MORE: Perez 'very confident, regardless of conditions' after strong Friday for Racing Point in Hungary
But is there anything we can learn from the two very different sessions?
Well, yes, as it happens. Below are two graphs that show the progression of a team over a single lap, highlighting how they gain – or lose – time, using mini timing loops which are placed at intervals across the track. The flat line on each graph belongs to the fastest team in that session, with all the other teams relative to that lap time.
Who looked good in the dry?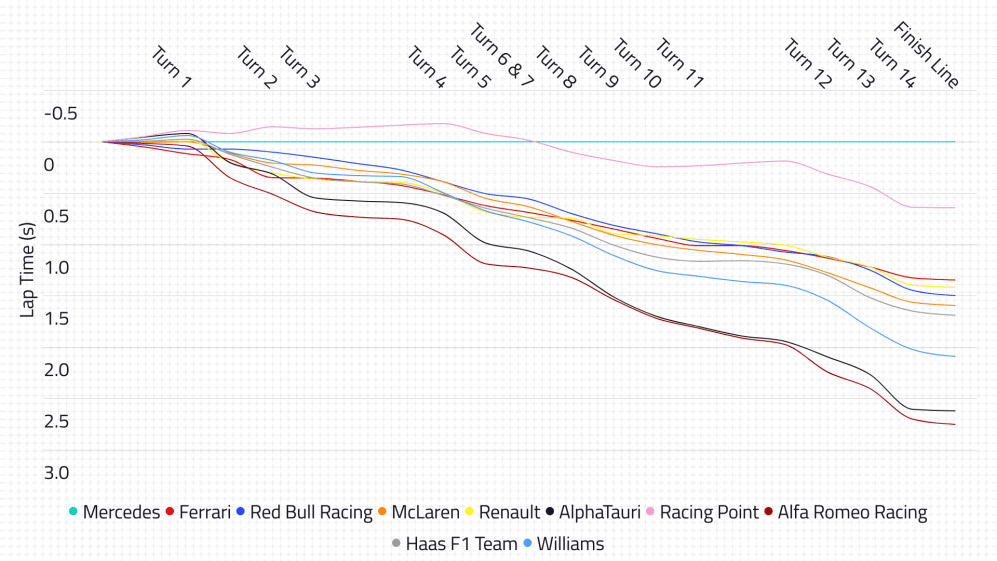 The first graph is from FP1, and shows how it was the Racing Points, with Sergio Perez and Lance Stroll at the wheel, who were the quickest of all into Turn 1, a fraction ahead of AlphaTauri. The pink cars extended that advantage all the way up to Turn 4, before things started to take a downward turn.
By Turns 6 and 7, they had been pegged back by Mercedes, who increased their advantage through the next sequence of corners. Lewis Hamilton said the car "felt good out there" and when his and Valtteri Bottas' W11s hit Turn 12, they really started to motor, pulling well clear – around half a second – of the Racing Points, with the pink cars enjoying a similar advantage over the next best car – the Ferrari.
READ MORE: Leclerc excited for Hungarian GP weekend as he praises 'positive signs' from Ferrari's Friday running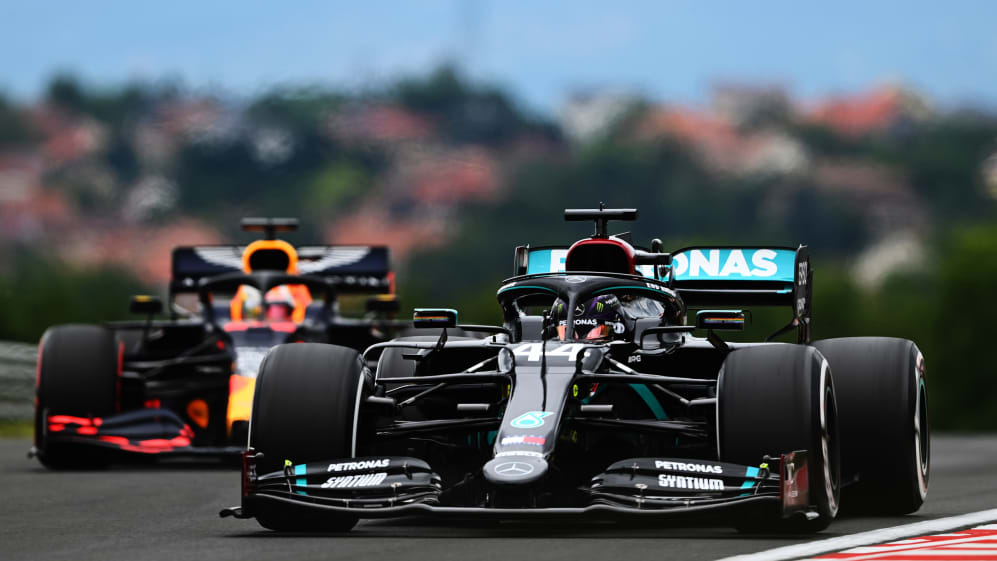 Red Bull were third best through the first three corners, but they were caught by McLaren, Renault, Haas and Ferrari, with the Italian team only sneaking ahead into third in the penultimate corner. Red Bull ended up fifth overall, with Verstappen admitting the session was "not what we wanted" as he struggled with the overall balance.
Their sister team AlphaTauri started strongly, but tailed off quickly, going from second best in Turn 1 to second worst by Turn 3. Alfa Romeo were bottom of the pile, both Robert Kubica – who was driving in place of Kimi Raikkonen for that session – and Antonio Giovinazzi at a loss to explain why they were so slow.
READ MORE: Sainz admits McLaren 'a bit worried' after 'weird' lack of pace in Hungary
Who looked good in the wet?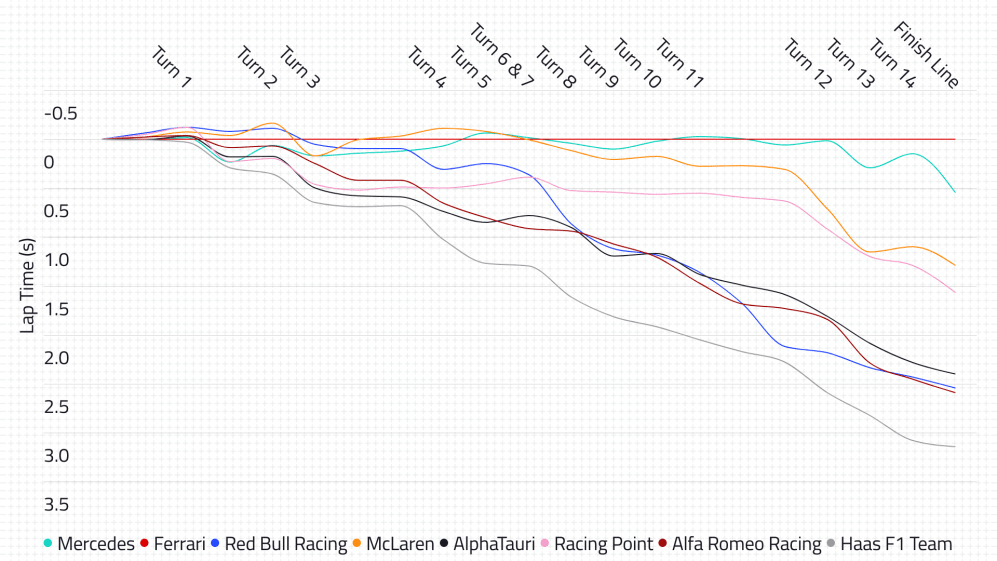 The second lap progression graph gives an insight into the performance in wet conditions – and there's a real mix up in the pecking order.
Racing Point's Sergio Perez spoke of feeling gains in wet conditions, and having only qualified 17th last weekend in Austria, the data suggests they have made progress, with the pink cars fourth quickest overall, around two-tenths of a second behind McLaren.
However, there is a stark contrast to their dry weather performance. They were level-pegging as the pace-setters with Red Bull heading into Turn 1, but then they tailed off, dropping to seventh best at Turn 2. As they pushed through to Turn 4 – and through the sequence of Turns 5-7 – they were the fastest of all, moving them back up to fourth, and they kept that strong pace up until Turn 12 when the pace just dropped off again.
READ MORE: Don't read too much into Mercedes' Friday pace advantage, says Hamilton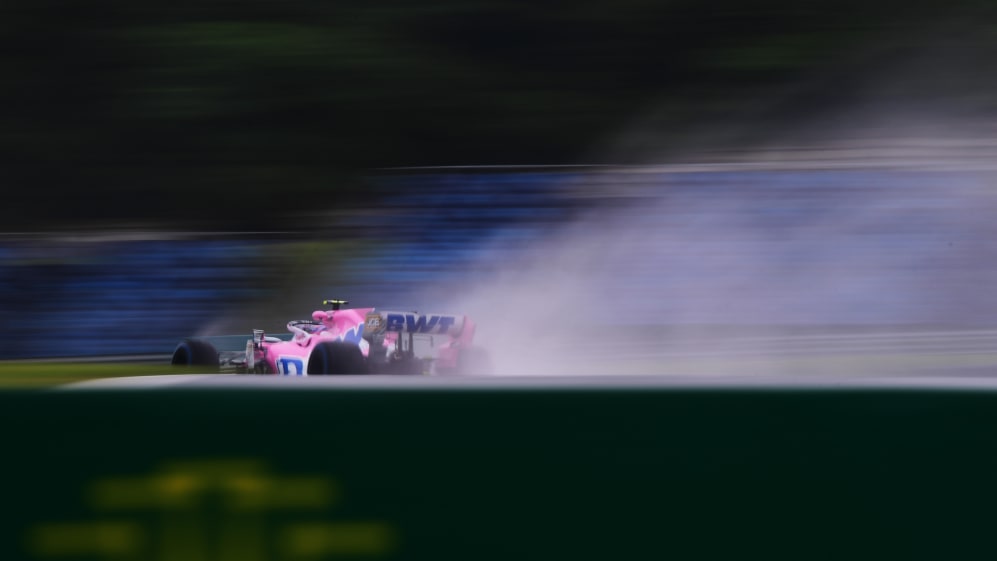 Vettel set the pace for Ferrari in FP2 but he didn't seize the advantage until just after Turn 3. McLaren briefly challenged as the lead car through Turn 5, with Mercedes emerging as a real contender here, too, before Ferrari moved back ahead through Turns 8 and 9.
McLaren then lost ground for the rest of the lap but Mercedes stuck with Ferrari all the way to Turn 12, when they lost ground, and while they caught back up through the final corner, it was Ferrari that were able to pull away on the drag to the line.
There is a caveat to the wet weather running data, though, with only 13 of the 20 drivers setting a lap time. Of those who didn't set a time, the majority only did a simple installation lap.
It's also worth noting that while Ferrari set the pace in FP2, they also completed the most number of laps bar Alfa Romeo, which in turn would have allowed the red cars to get into more of a rhythm.
Verdict
In dry conditions, Mercedes look like the team to beat based on overall performance, Hamilton setting his best lap on the hard tyres, which the team admitted was something of a surprise.
Their nearest challengers – not that Perez wanted to confirm it – were Racing Point, who are running a car that looks remarkably similar to last year's championship-winning Mercedes.
READ MORE: 'It's about the future of F1' – Renault outline why they protested Racing Point's brake ducts
Ferrari look to have made progress across both wet and dry conditions, particularly the former, while Red Bull have a lot of work to do after struggling in the dry and then suffering when the wet weather in FP2 prevented them from making progress.
The weather for the remainder of the weekend looks unsettled, with rain forecast to hit during final practice, only for qualifying to be dry. The race on Sunday could be struck by showers, too, which, as Mercedes' Trackside Engineering Director Andrew Shovlin says, "should keep everyone on their toes".