Vettel can reinvent himself after year off, says ex-team mate Webber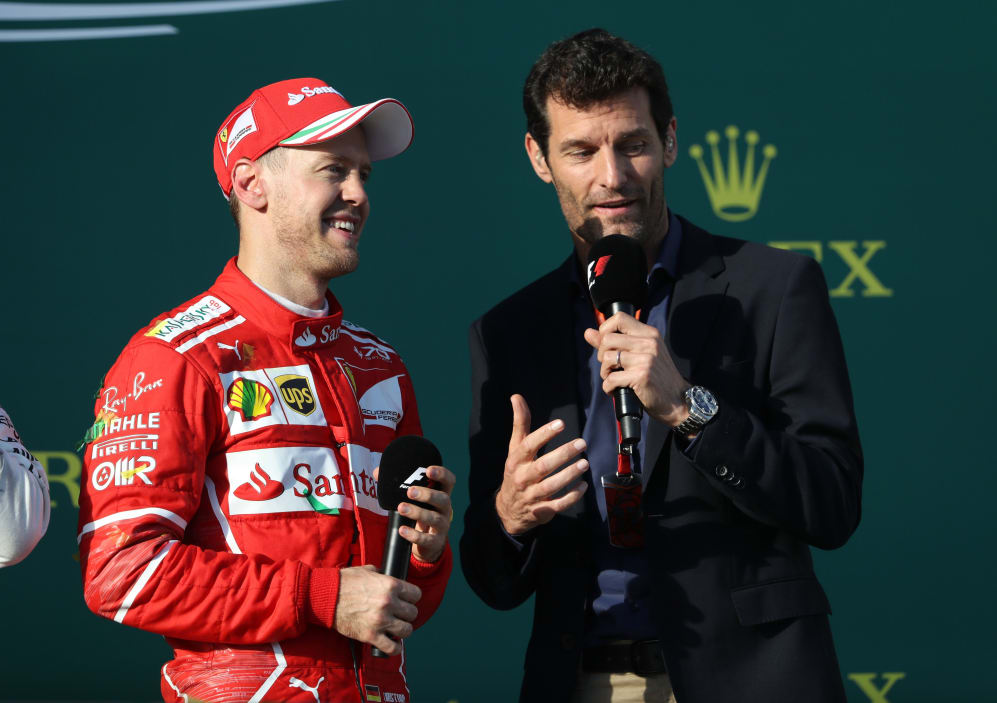 As he spent 94 Grands Prix alongside Sebastian Vettel, with the joy of nine victories and the crushing low of the 'Multi 21' incident along the way, Mark Webber knows his former Red Bull team mate very well – and he reckons the four-time champ will take a year out from Formula 1 when he leaves Ferrari at the end of the season, and then 'reinvent himself' when he returns to the sport.
Ferrari confirmed last month that Vettel will be leaving the team at the end of the year, with Carlos Sainz stepping into his seat. And unless he wins it this season, the German will leave Maranello having failed in his aim of landing the world championship for the Italian outfit.
ANALYSIS: Why Vettel and Ferrari broke up – and what happens next
Speaking on this week's F1 Nation podcast, Webber says he thinks Vettel might have grown weary of the atmosphere at Ferrari – but insists the Scuderia will miss him when he's gone.
"Seb, under that [Ferrari] regime, they did what they could, but I think he's literally just run out of puff there," he said. "He's clearly not getting out of bed motivated to drive a red car."
"Yes, he's had some challenging times at Ferrari, no question about it, but I still think they will miss him – short term they'll miss someone of his experience and vision."
With Red Bull clear they are not looking to bring Vettel back, and Mercedes perhaps unlikely to pair him with Lewis Hamilton, Vettel's options for 2021 appear to be narrowing. But Webber thinks we won't have seen the last of Vettel in F1 when this season finishes – as long as he can find the right place to flourish.
READ MORE: Where to next for Vettel? We look at the options for 2021 for the departing Ferrari star
"I think he'll have a year off," he said. "I hope for all of us he can rejuvenate himself and get back into the spirit of wanting to be competing at the front again in Formula 1.
"I think he can reinvent himself, but he's got to have the atmosphere. I think he really, really, really misses the English way about going racing [as he had at Red Bull]. I think he really enjoyed that."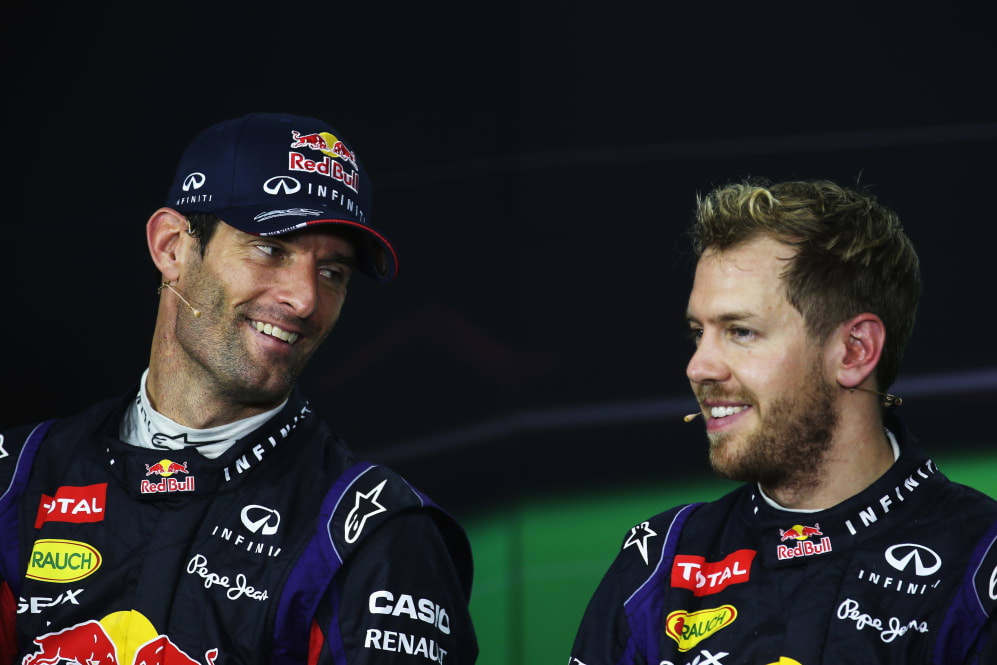 Webber himself retired from F1 at the end of 2013 as Red Bull's most experienced driver, and he said he knew it was time to go when it became more and more challenging to be on top form in every session.
"Ultimately for me, it just got a bit harder," he said. "You know, in your late thirties, that tenth is just... [it] just takes a bit longer to get a bit more confidence in certain scenarios. It just gets that little bit more difficult.
"I think for me, I wanted to be mindful of the motivation starting to go. [That means] you can't demand that the people around you go the extra mile for you [as you did] when you're hungry, motivated, disciplined, all those things.
"You are one team, and you've got a goal. Now if you're nine and a half out of 10, you can't have the same mission with your employees."
You can listen to the full show using the player above, or via Apple Podcasts, Spotify or your favourite podcast app.