Vettel forced to sit out FP1 at Silverstone due to Ferrari intercooler issue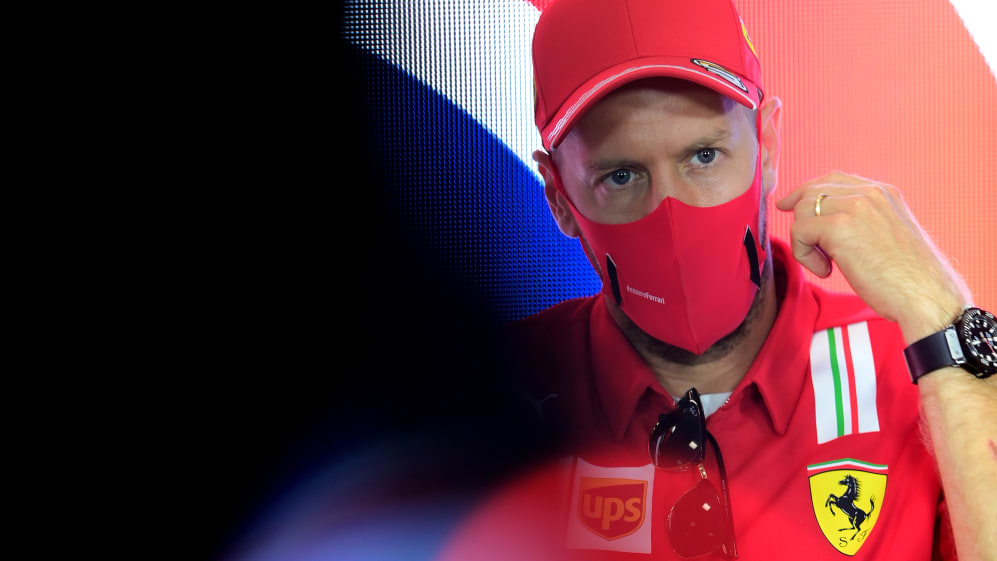 Sebastian Vettel's British Grand Prix didn't get off to an ideal start as a technical problem forced him to miss almost the entire first Free Practice session of the weekend at Silverstone.
The four-time champion – who is leaving the team at the end of the season – did venture out on to the track in the first few minutes of the session but he failed to set a time and came back into the garage, and never reappeared on the circuit.
The team revealed a technical problem with his SF1000 caused him to miss the session, but said he would be ready for FP2 on Friday afternoon. "We have detected something wrong with the intercooler system on [Vettel's] car so we have to strip the car down and check, to be ready for FP2," they said during FP1.
READ MORE: DRIVER MARKET: 'Exciting times for me' says Vettel as he continues to weigh up future plans
As a result of the lack of running, Vettel finished at the bottom of the standings without setting a time in FP1 while team mate Charles Leclerc finished fifth overall.
On Thursday before running began at Silverstone, Vettel responded to Ferrari chairman John Elkann's recent comments that Ferrari would not get back to winning ways before 2022.
He said: "It will be a shame as I know the team and I know the people and they are fighting and all here to win… irrespective of what I will do, I wish well for the team and I hope that he's wrong.
"But I think there's also reason why he's saying these things and you need to be honest as well," he continued.
READ MORE: Perez 'extremely sad' as he reveals positive Covid-19 test followed visit to injured mother in Mexico
"There is not just one thing that will make you win, I think it's a combination of a lot of things and probably in that regard our package hasn't been strong enough – not probably – our package hasn't been strong enough in the last years and is not strong enough this year, so there's plenty to catch up."