Vettel has 'a lot more to give to F1' says Hamilton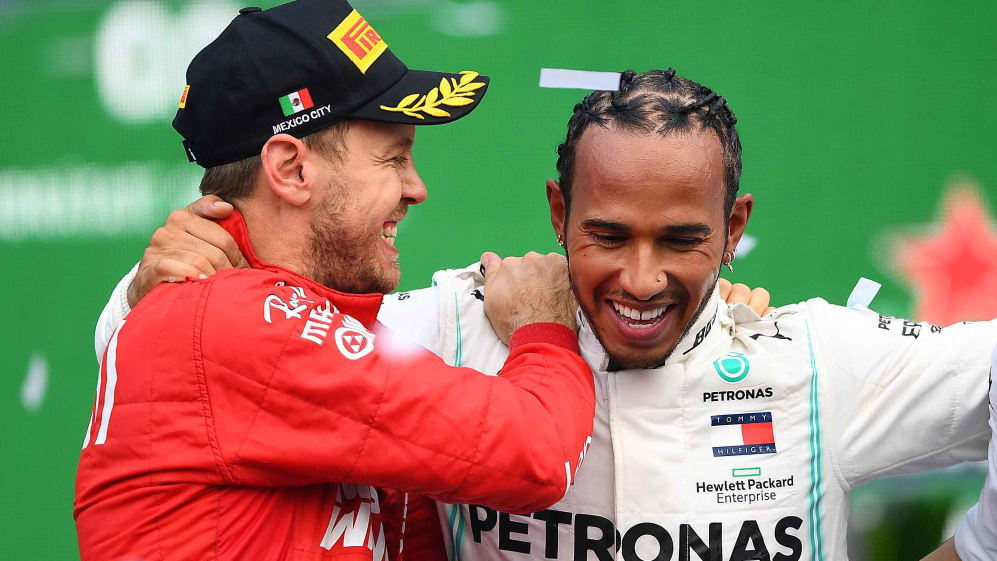 With Sebastian Vettel's Formula 1 future hanging in the balance, Mercedes' Lewis Hamilton has spoken out in support of his fellow world champion, saying that losing Vettel from the grid next season would be "a shame".
It was announced in May that Vettel would not be renewing his contract with Ferrari at the end of the year, while Renault's revelation this week that Fernando Alonso would return to the team in 2021 scotched a potential lifeline for Vettel.
Thursday's Hot Topic: Alonso's rivals excited by his impending return
There's also been talk in the paddock in the week leading up to the Styrian Grand Prix about a possible return for Vettel to the Red Bull team with which he won his four world championships. But should the move not come off, and Vettel not find a berth elsewhere, his enforced retirement from the sport would be a premature one, according to Hamilton.
"If Seb was to stop before his time, I think that would be a shame," said Hamilton, speaking in Thursday's press conference at the Red Bull Ring. "I think he's got a lot more to give to the sport, and a lot more to achieve."
READ MORE: Vettel says he'd take Red Bull seat if offered – but Verstappen sees no reason not to stick with Albon
Hamilton was also asked about the return of his former McLaren team mate Alonso, and took the opportunity to look at the Spaniard's comeback in the light of the potential loss of Vettel.
"Ultimately, the more top drivers we have, the better it is for the sport," said Hamilton. "It's making sure we have as many top drivers as possible [in Formula 1]. We want to keep the world champions; Seb is a world champion and Fernando is a world champion. That's only good for the sport."
Despite his compassion for Vettel's plight, Hamilton will now switch his focus back to himself, as he looks to claw back a 13-point deficit to his Mercedes team mate Valtteri Bottas in the drivers' fight this weekend at the Styrian Grand Prix.