Vettel reveals James Bond inspiration behind nickname for his new Aston Martin F1 car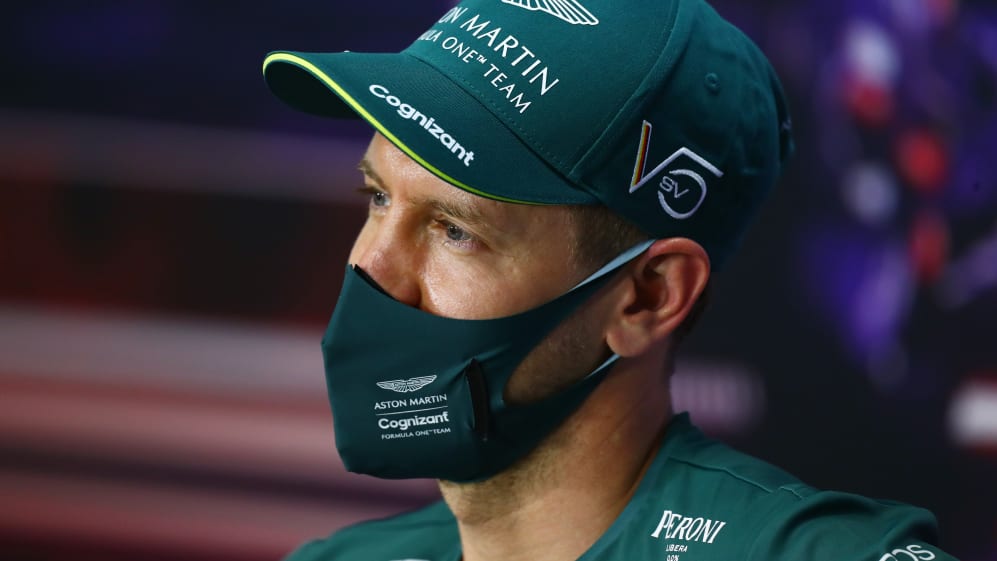 A driver needs to develop a close relationship with his car, that much is clear. But Sebastian Vettel likes to take that one stage further by giving his cars a nickname. Over the last few years he's driven Lucilla, Suzie, Eva, Margherita and Gina among others, but this year he's decided to use his move to Aston Martin as inspiration for a James Bond-themed moniker.
"Honey Ryder," said Vettel when asked on the eve of the Bahrain Grand Prix what he'd call his AMR21, referring to Ursula Andress' character in the very first James Bond film, Dr. No.
"It's the first of its kind, a new story, so we thought it's a good one."
The question is, will Honey Ryder be a successful car? Aston Martin raised eyebrows after reliability issues hit them hard in pre-season testing, limiting four-time champion Vettel to the fewest laps out of any driver on the grid – but the German said he's "relaxed" about making his debut for the British team.
WATCH: Why did 2021's F1 drivers pick their race number?
He said: "I'm quite happy. I felt quite comfortable straight away. Despite the little running I think… I got along with the car. There's some things I still need to work on and I need to get used to, but I think time will take care of these things and even with more laps in the test there would still be some things that would need getting used to.
"I'm pretty relaxed, I think it will be OK."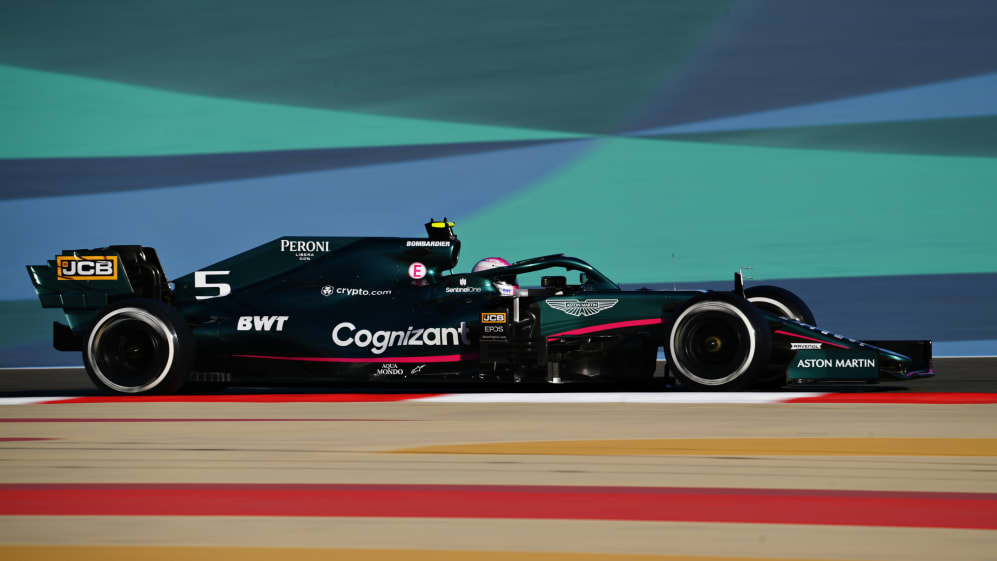 While Vettel posted a low of 117 laps over the three days, team mate Lance Stroll managed 197 – putting the Canadian just five behind Max Verstappen in the mileage table in testing.
Asked if he was afraid of being behind Stroll in the stakes, Vettel replied: "No, I don't race Lance, you know? I race everyone on the grid and I feel that we do as a team. We didn't do enough running and I think also on Lance's side it wasn't smooth. We will see when we get out tomorrow.
SEASON PREVIEW: The hopes and fears for every Aston Martin fan in 2021
"It will take a bit of time just to get used to everything, still, for myself, but that doesn't mean we can't do well."
Regardless of their pre-season testing difficulties, Aston Martin – previously Racing Point – are expected to continue their form as top midfield contenders and challenge McLaren in 2021. After all, their previous incarnation finished just seven points off McLaren last season.