Feature
SEASON PREVIEW: The hopes and fears for every Aston Martin fan in 2021
Ahead of the new Formula 1 season, we're taking a look at how 2021 is shaping up for each of the 10 teams on the grid. And we're talking extremes as we outline the best and worst scenarios they may face. The next team we're analysing: Aston Martin.
HOPE: The old Vettel pushes the team closer to the top two
We think it's fair to say the Aston Martin launch was one of the most eagerly-anticipated of the off-season, as the former Racing Point team finally unveiled their new look and branding, bringing an iconic name back to the F1 grid.
And for all the A-listers involved in showing off the car – Tom Brady and Daniel Craig joining host Gemma Arterton and Santan Dave in sending in messages – Aston fans are going to be pinning their hopes on an A-list driver in the form of four-time world champion Sebastian Vettel.
READ MORE: '10 years ago I'd be panicking' – Vettel unfazed by lack of mileage ahead of Aston Martin debut
Last year was just the third full season in Vettel's career that he has failed to win a race, and it came at the end of a disappointing spell with Ferrari, as he picked up just 33 points and finished 13th in the 2020 drivers' championship. But the last time he had a disappointing final year – with Red Bull in 2014 – he was rejuvenated by the new challenge he found at Maranello the following season.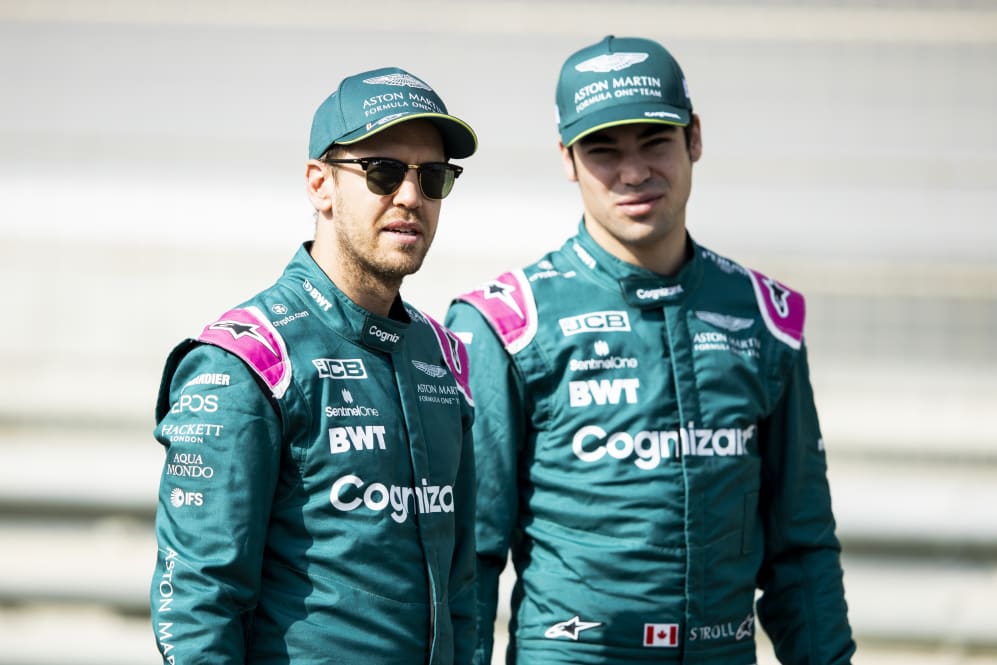 There are encouraging signs that Vettel will have a strong team mate again this season too, with Lance Stroll's form picking up late in the season after a dip, and he provides the continuity that will be so important in the midfield battle.
F1 POWER RANKINGS: We've ranked the teams from 10 to 1 after pre-season testing – do you agree?
Last year's car was clearly a quick one, and would have been good enough for third in the constructors' championship but for a points deduction. And although pre-season was a bit of a struggle, the hope is that Aston simply haven't shown their potential so far – and that the AMR21 will once again be the fastest car in the midfield when everything clicks, piloted by two drivers who will be feeling the love.
FEAR: A less competitive car meets a driver in decline
The problem with only getting three days of pre-season testing is that when a team doesn't get a lot of running, they can't tell if their true potential has been hidden or if they're in for a tough year.
Reliability was a bit of an issue for Aston in Bahrain, and with Vettel completing just 117 laps across the three days, he has not had the time he would have liked to get up to speed. On top of that, based on Vettel's form last year, if the car lacks rear stability and is difficult to handle – as the Mercedes W12 looked to be throughout the test – then that could prove problematic for the German.
READ MORE: 6 key things our data tells us from pre-season testing – including why it wasn't all bad news for Mercedes
But an even bigger fear for any F1 fan is that last year wasn't a blip for Vettel, but an indication of how much he struggles in this generation of car. Vettel is too good to be written off completely, but it might take the 2022 regulations to provide him with a chance to get back to his best – and that would be costly this year.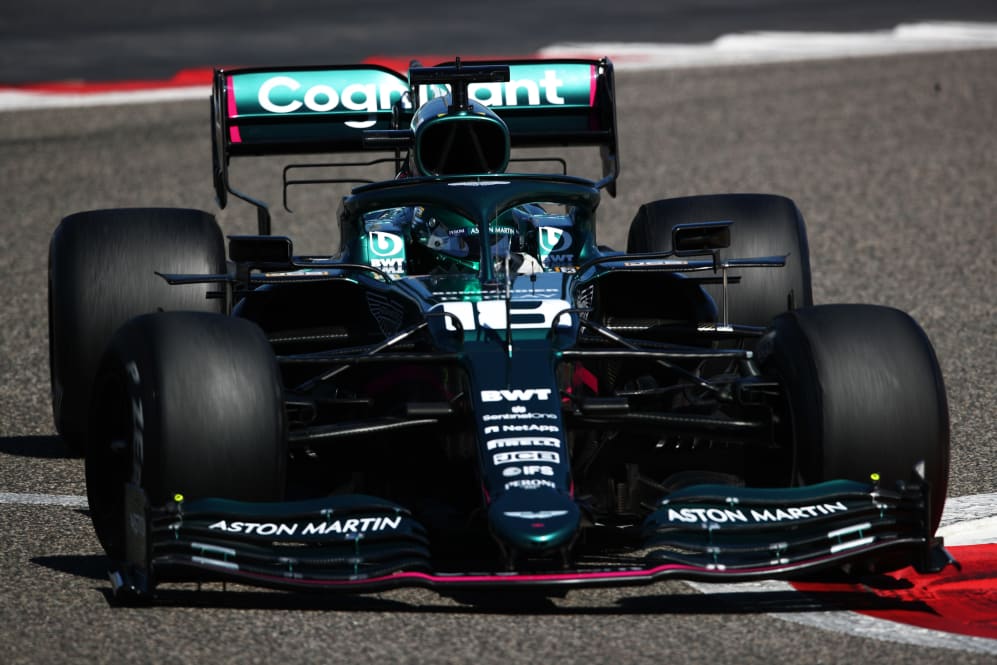 It could be especially costly if Stroll suffers the same inconsistencies as he did last season. There were times he was massively impressive – not least when he claimed his two 2020 podiums – but others where he struggled (although he refuted claims at pre-season that he'd been affected by his Mugello crash).
But if Vettel takes time to find his feet then Stroll can't afford to do the same – or else it might lend credence to the idea that Aston's biggest asset this year could have been Sergio Perez, now departed for Red Bull.
READ MORE: Vettel positive about 'really productive' test despite Aston Martin reliability issues
But even if the drivers do perform, if the car isn't a step forward, they'll be facing a tougher year than expected. The 2021 car is still a similar concept but shows greater differences compared to the Mercedes, which will hopefully lead to much less controversy – but also increases the question marks surrounding its competitiveness. And in this midfield, it doesn't take much to go from third to seventh.
That all takes place against a backdrop of much higher pressure than this team have been used to in the past, because expectations and ambitions have been increased by the fact that Aston Martin are now a works team.