Vettel says poor start from pole was 'my mistake'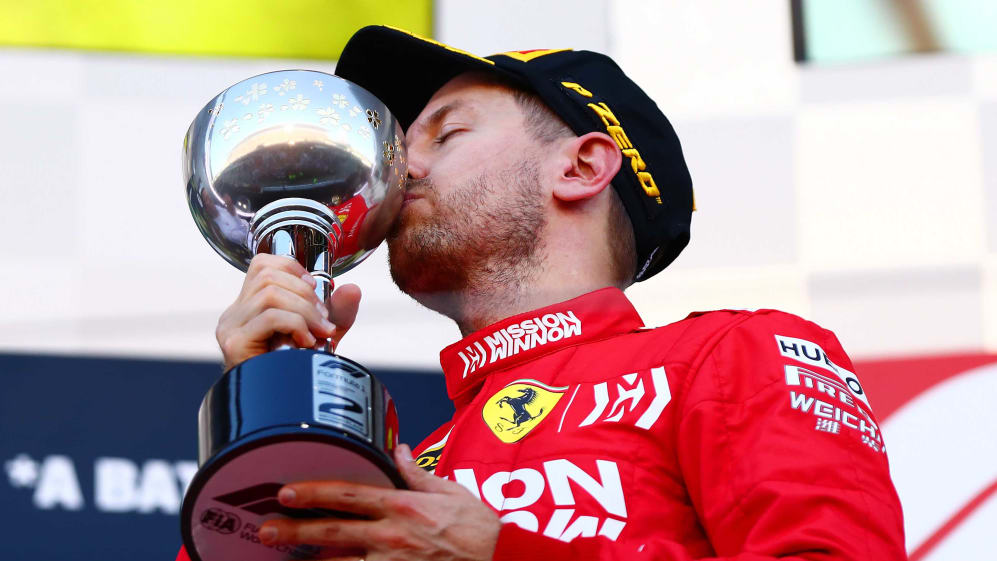 Ferrari put themselves in a great position to challenge for victory at Suzuka by locking out the front row on Sunday morning, but a fluffed start by Sebastian Vettel quickly dropped him from pole to second, as Mercedes' Valtteri Bottas passed both red cars. After the race, Vettel took full blame for a mistake that arguably cost him the race…
"The lights were on for a long time but it was my mistake," said Vettel. "I lost momentum there so I ended up worse [off] than just having a poor start. It was a really poor start.
"We didn't get it right. I don't know what happened with Charles [Leclerc] but we both lost out on the start for different reasons. After that, we knew it would be a difficult race."
The stewards investigated Vettel's alleged jump start, with Kimi Raikkonen having been given a drive-through penalty in Russia for the breach, but ruled that no further action was necessary.
Explaining their decision, the FIA said: "The Stewards reviewed video evidence and the jump-start report based on the information from the FIA approved and supplied transponder fitted to each car.
"Whilst the video shows some movement that movement was within the acceptable tolerance of the F1 jump start system which formerly defines a jump start per Article 36.13(a) of the FIA Formula One Sporting Regulations."
Vettel simply didn't have the pace to keep up with Bottas and then dropped to third as Hamilton tried to do a one-stop that gave him track position. But when the championship leader was forced to pit for a second time – mimicking the same strategy as Bottas and Vettel – he dropped behind the Ferrari. From there, Vettel defended impressively, despite Hamilton being the fastest of the two on fresh tyres to retain second.
"Mercedes were quite quick in the race especially in the second stint as they had more pace than us," he said. "Valtteri was flying literally at the end of middle of the first stint but then Lewis tried to do one stop but it didn't work so in the end I knew he would come out behind.
"So I placed myself best around the parts of the track where I could and tried to get to the exits and places where he could be a threat. So that worked but obviously it was a tough afternoon to maintain second.
"With the lack of pace today, second was the maximum - but sure I am not happy with the very first start of the race."
Vettel held on to second, with Bottas securing his first win since Baku.
Vettel and Leclerc are now mathematically out of the drivers' title race, meaning it is now a straight fight between Mercedes duo Hamilton and Bottas. The former leaders the Finn by 64 points with a maximum of 104 remaining in the last four races.