Vettel: Spirit is right at Ferrari in 2019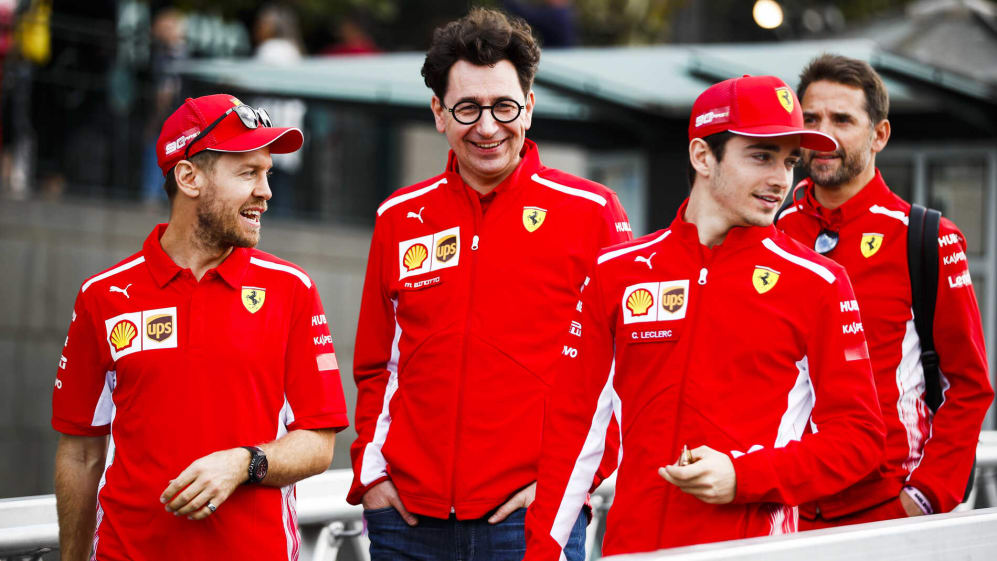 They emerged from testing as the red-hot favourites for 2019 – but if you think the pressure is getting to Ferrari, think again.
The Italian team have had something of an overhaul heading into the new campaign, with tech chief Mattia Binotto replacing Maurizio Arrivabene as Team Principal and last year's rookie sensation Charles Leclerc coming in to replace Kimi Raikkonen as Sebastian Vettel's team mate.
Ferrari to race with 90th anniversary livery in Australia
And speaking in front of a full house at F1's inaugural Season Launch Event in Melbourne on Wednesday, a relaxed Vettel said he was feeling confident the team has addressed the 'weaknesses' that saw their performances slump in the second half of 2018, as Lewis Hamilton surged ahead of the German to take the drivers' crown.
"It's a big change [this season] but Mattia has been with the team longer than I think most of the people that work for Ferrari, I think more than 25 years, so he's not a new face. I think people know him, and have learned to trust him," said the four-time world champion.
"For sure it's a new challenge but I think for the whole team we try to obviously turn the page [on 2018]. We had our weaknesses last year here and there and we obviously try to fix those and do much better this year. So far, the spirit is right, the team is on track, the car feels good so let's see how we start the year."
TECH TUESDAY: Will Mercedes or Ferrari's design concept be king in 2019?
Leclerc echoed Vettel's sentiment, saying: "I'm very relaxed too - only I want to get back on track finally. It's been quite a long break. Testing went very well. It looks positive so now I just want to race again, and I can't wait to hit the track on Friday.
"I think qualifying will be a very good moment. Obviously it will be the first time this season when every team and every cars are maxing out their potential... and I'm curious to see how it goes at that time."
Yes Charles, we're curious too…
A new year, a new name for Vettel's car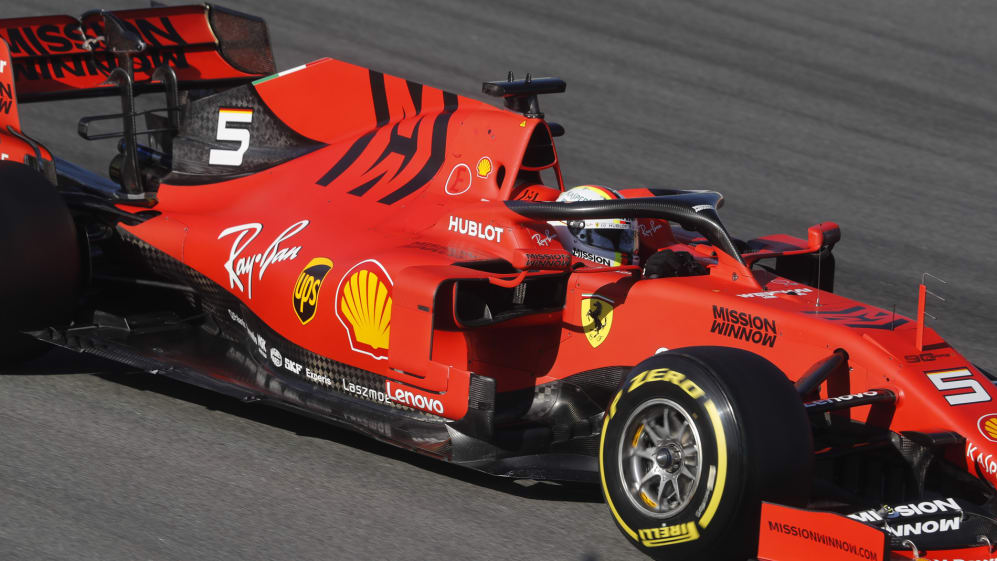 Leena, Lina or Leana? The exact spelling is still to be confirmed, but Sebastian Vettel revealed that that's what he's named his 2019 SF90 F1 car.
The German has been naming his cars since 2008, when he gave his race-winning Toro Rosso STR3 the name Julie.
Since then we've seen Kate (and Kate's dirty sister), Luscious Liz, Kinky Kylie, Abbey, Hungry Heidi, Suzie, Eva, Margherita, Gina and Loria.
The question is, will Leena be a title winner?