Vettel 'upset and angry' after yellow flags contribute to Q1 exit in Aston Martin qualifying debut
This was not the first qualifying session with Aston Martin that Sebastian Vettel had hoped for. After too many early exits in a disappointing final season with Ferrari last year, the four-time world champion suffered the ignominy of a Q1 exit at the season-opener in Bahrain – though bad luck played a major part.
Having failed to trouble the sharp end of the timesheet in practice, Aston Martin's progress was of keen interest in qualifying. But while Lance Stroll ended up making Q3 – finishing P10 – Vettel was bumped into the relegation spots in the final moments of Q1 after his final run was spoiled when Haas rookie Nikita Mazepin spun in front of him at Turn 1 and then further yellows flew at Turn 8 after Carlos Sainz's Ferrari lost power.
READ MORE: Verstappen takes pole for 2021 season opener after outpacing Mercedes in Bahrain
Afterwards, facing a P18 starting slot, Vettel explained his frustration: "Certainly, we should be a lot faster. We just made it across the line and then yeah, had the issue obviously with the yellow flags during the lap so that made it a little bit impossible to come back, but it is what it is now and we try to see what we can do tomorrow."
Asked if he'd felt aggrieved that Mazepin had broken a 'gentleman's agreement' by passing his car as the drivers queued ahead of Turn 14 to begin their laps, Vettel said: "Yeah but in the end I think the trouble is we have to run so slow to get the tyres where we want them to be so with that amount of cars on track it's going to be a mess.
"I had a lot of margin after the first lap where I had a mistake in [Turn] 11. The second lap had a lot of yellow and we couldn't improve."
READ MORE: Mazepin blames brake-by-wire issue for spin-filled qualifying debut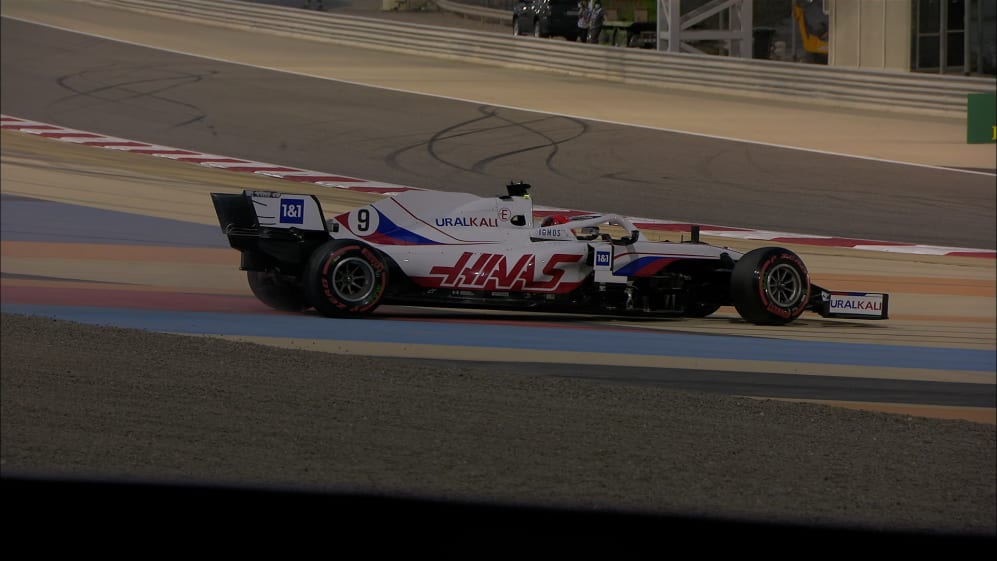 Despite the setback, Vettel said he was going to remain relaxed: "If I panicked now would it help? If I was really upset? For sure I am upset and angry that it wasn't our fault in a way not to make it through, but we have to take it and do what we can, preparing tomorrow.
READ MORE: Vettel reveals James Bond inspiration behind nickname for his new Aston Martin F1 car
"I'm learning. I think the quali was good and it felt positive, obviously I only got like a lap and a half, but I think we still have a lot of work ahead of us and I think you know we would have hoped for a better start but it is what it is. Hopefully tomorrow we have a good race. I think we can come up quite a bit and see what today brings."
Vettel was only knocked out in Q1 once last year, in Monza. He's a four-time winner in Bahrain, but last year could only manage P13. With a tough and tight field ahead of him, he might find points on his Aston debut hard to come by too.