Vettel 'very bitter' after turbo issue stops him contesting German GP qualifying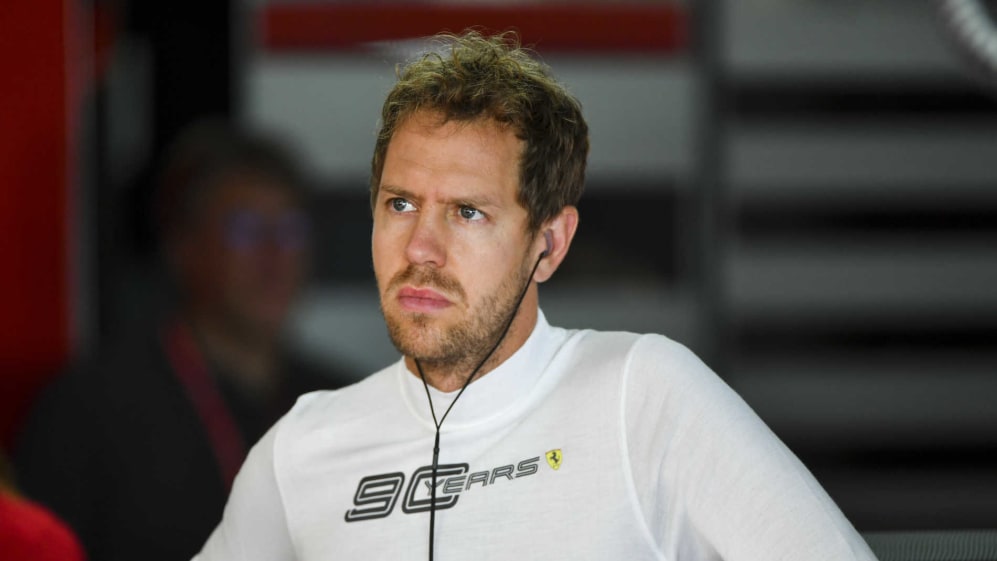 Hockenheim has been something of a thorn in the side of Sebastian Vettel, the German having crashed out of the lead last year to extend his winless run at a track located just 28 miles from where he was born. That misery continued into 2019, as a turbo problem robbed him of the chance to compete for pole in qualifying…
Ferrari were quick in sizzling temperatures on Friday and continued that supreme pace when conditions cooled on Saturday for final practice. Pole, and indeed the front row, looked to be theirs for the taking. But then disaster struck within moments of qualifying starting.
Vettel reported a loss of power on his out-lap and retreated to the pits. It quickly became clear the problem, traced to the airflow to the turbo, was not a quick fix and he clambered out of his car without having set a lap time. It means the four-time world champion will start from the back of the grid.
"I don't know what happened, something broke with the turbo and that was game over from there," Vettel told reporters. "Obviously very bitter, I think the car was great and I lost out on a big chance but hopefully we'll have a big one coming tomorrow.
"I'm looking forward to the race but obviously it would've been nicer to start at the very front than the very back, but we'll see what happens."
I felt great in the car and the car felt great and all weekend so it's a shame it ends up like this
Charles Leclerc looked like he had the pace to take his third career pole position and give Ferrari something to smile about as he eased through Q1 and Q2. But then the gremlins made their way to his side of the garage. This time, it was a fuel system issue at the very start of Q3 - an issue that will force Leclerc to start P10.
"It's a shame, but we'll be trying to understand what happened and not reproduce it," he said. "It's a difficult day for the team. I hope it'll be a more positive day tomorrow.
"I felt great in the car and the car felt great all weekend, so it's a shame it ends up like this."
Team boss Mattia Binotto took full responsibility for the issues, saying both issues were new to Ferrari and that an in-depth analysis would be carried out.
While Leclerc and Vettel will be frustrated, they can at least take hope from the fact Ferrari's Rubens Barrichello won from 18th on the grid in a rain-hit race at Hockenheim in 2000, particularly as rain is forecast for tomorrow's race…