Vettel 'working tirelessly' to turn things around after tough start with Aston Martin, says Szafnauer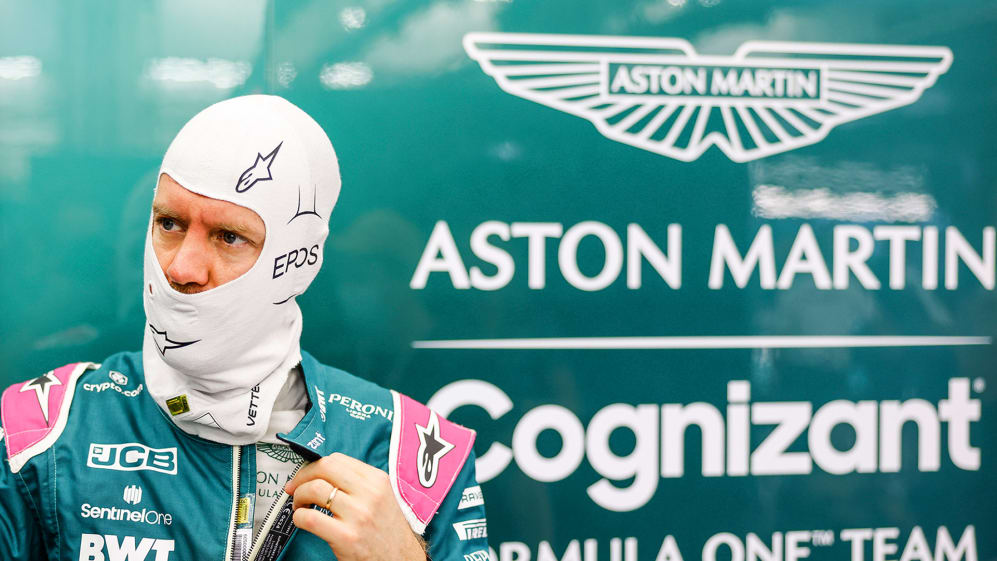 Two races into his Aston Martin career, and Sebastian Vettel remains without a point to his name, having been classified 15th in both Grands Prix he's contested so far for the team. But Aston Team Principal Otmar Szafnauer is backing the four-time champion to get on top of his issues with the AMR21 challenger in the coming races.
A difficult weekend at the Emilia Romagna Grand Prix saw Vettel forced to start from the pit lane after the team replaced his overheating rear brakes before the race start – with Vettel only able to recover to P14 on the road when he was retired with gearbox issues with a lap to go, and eventually classified 15th.
READ MORE: 'We need to do a better job in a lot of areas' says Vettel, as tough start at Aston Martin continues at Imola
But there had been flashes of the old Vettel magic in the race, such as his opportunistic pass on the Alpine of Esteban Ocon into Variante Alta – and Szafnauer said he expected to see more of those flashes in the coming races.
"I think he's fine," said Szafnauer of Vettel, who was also handed a 10-second stop/go penalty for failing to have tyres bolted on five minutes before the race start. "He has very high expectations of himself and he will work tirelessly to get better and move up that learning curve.
"But he's not beating himself up, so to speak. He'll just take that bit of frustration and he'll be even more determined to get up to speed quickly. It wasn't his fault at all that we originally burned his rear brake ducts and cake tins… And after starting in the pit lane and the penalty, he had no chance really."
READ MORE: Aston Martin still 'investigating root cause' of Vettel and Stroll's pre-race brake issues at Imola
Szafnauer likened Vettel's struggles to get on top of the Aston Martin AMR21 with his former driver Sergio Perez's difficulties since switching to Red Bull, while adding that Aston Martin's technical issues over the three days of pre-season testing – which limited Vettel to just 117 laps in his new car – had also affected the German's performance.
"If the car philosophy is completely different then it does take time," said Szafnauer. "Having talked to Checo [Perez] too, he's gone to Red Bull which has a different philosophy to ours and he says the same, that it's just going to take seat time to be able to get to those fine, fine margins of getting the most out of the car. It's just that simple. The more seat time, the better.
"I guess my biggest regret is that we weren't as reliable as we should have been in the winter," added Szafnauer. "Seb lost a significant amount of his day and a half, so had we had more testing and Seb in the car more, I think he would be in a different place on the learning curve.
READ MORE: 'Great races to come from Perez' says Horner after the Mexican slips from front row to 12th in Imola
"Seb… was never really in contention [at Imola], but after he put the slicks on, he was doing some really quick lap times if you watched them. So I think he's getting on top of the car and he'll just get better and better."