Feature
7 Winners and 7 Losers from the 2021 Emilia Romagna GP – Who shone in the rain at Imola?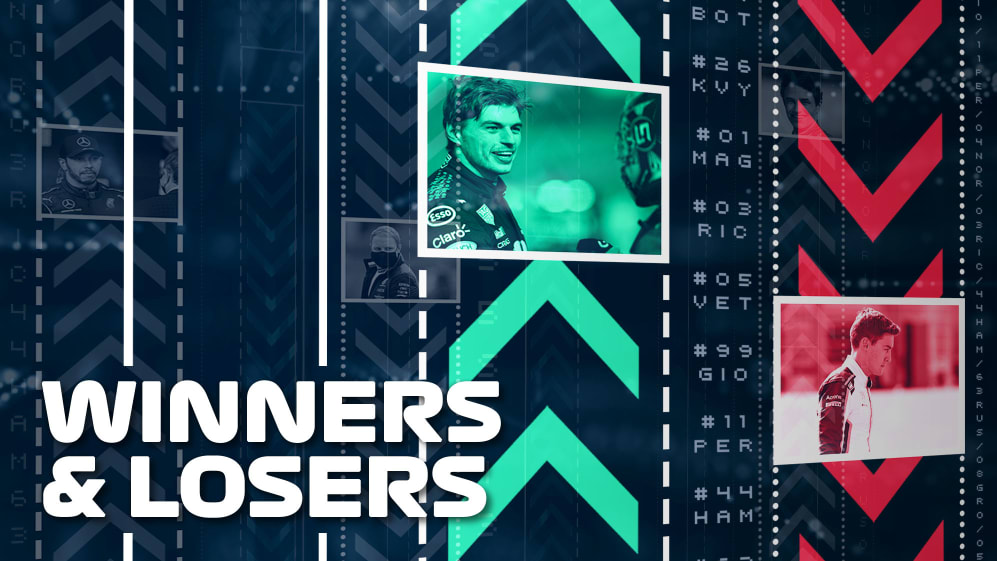 Imola followed a thrilling qualifying session with an exciting rain-hit race that breathed life into the prospect of a tantalising two-team title fight as well as fascinating battles all the way through the field. We've picked out seven winners and seven losers from Sunday's Emilia Romagna Grand Prix…
Winner: Max Verstappen
In tight championship fights, fleeting moments of brilliance over the course of the year can make a huge difference. Max Verstappen's lightning start from third on the grid, into the lead of the race, with an aggressive move on reigning world champion Lewis Hamilton, was one of those moments.
And with that move he announced himself as a genuine contender for the 2021 title.
Verstappen weathered every storm thrown at him in very tricky conditions, including a heart in mouth moment when he almost lost the car ahead of the restart, to follow up his second place in the season opener with a crushing victory that moved him to just a point behind Hamilton in the overall standings.
READ MORE: Verstappen and Hamilton at odds over whether they made contact in crucial start of Imola race
It also meant he finally ended his miserable run on Italian soil, that saw him fail to finish any of the three Grands Prix in the country last year, while he had never previously crossed the line inside the top four on any track in Italy.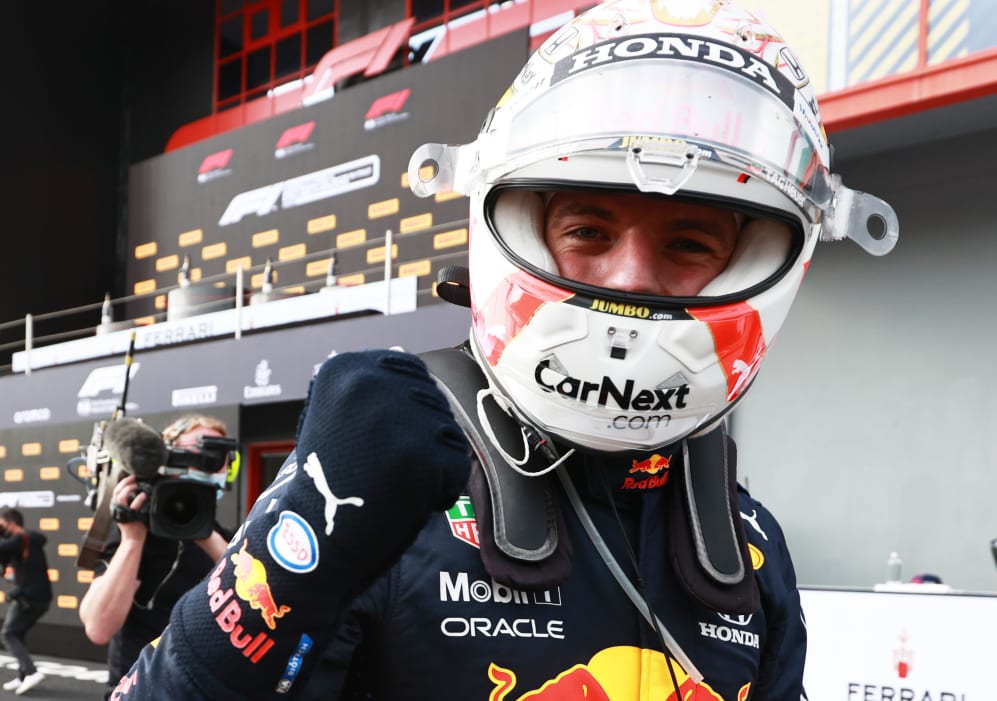 Loser: Valtteri Bottas
This was not Valtteri Bottas' finest race, the Finn lacking pace so significantly, it sparked a rare appearance from Mercedes team boss Toto Wolff on his team radio to give him the hurry up.
As he fought George Russell – his one-time team mate last year in Bahrain – for ninth, the two collided in an incident which Wolff said was "unnecessary", regardless of who was to blame.
READ MORE: Russell plans clear the air talks with Bottas after dramatic Imola collision
He's already 28 points – more than a race win – behind team mate Hamilton in the title race after just two races and while it's early days, he needs to up his game and have better fortune if his title charge is to stay on the rails.
Winner: Lewis Hamilton
Just as Verstappen's bullish, aggressive approach to the start of the Grand Prix could turn out to be critical in the championship fight, so too was Hamilton's brilliant recovery drive after a rare mistake from the seven-time champ.
Hamilton will not consider himself a winner after finishing second at Imola, so high are the standards he sets for himself, but the reality is he comes out of a difficult race with his title lead intact, courtesy of an impressive fightback and the fastest lap of the race.
READ MORE: Emilia Romagna GP Facts & Stats - Hamilton and Norris make it 700 British podiums
The Briton's defeat means he has still failed to win the first two races of any F1 season he has contested, having made his debut in 2007, while second place is a record-extending 51st consecutive finish in the points.
Loser: George Russell
Williams were set for their first points since 2019 as George Russell fought his way into the top 10 – and had the pace to stay there.
But an ambitious attempt at a pass on Bottas, in very tricky conditions, was a little too optimistic, and resulted in the two colliding.
Mercedes, of whom he is part of their junior programme and has been widely tipped to step up with in the future, were unhappy with Russell's risky approach.
READ MORE: Wolff says Russell has 'lots to learn' as he admits costly crash with Bottas will hurt Mercedes upgrade plans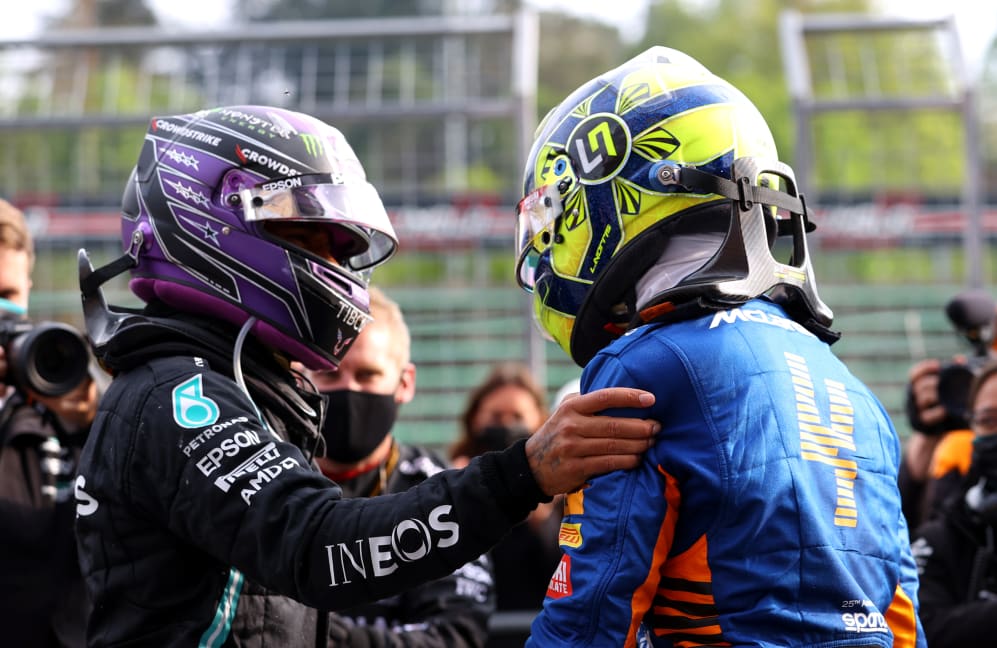 Loser: Nicholas Latifi
Up until Sunday, this had been Nicholas Latifi's strongest weekend in F1 to date. Starting a career-best 14th, the Canadian had an outside chance of a first point.
But his afternoon lasted just 13 corners as he first skated off at Acque Minerale and then as he rejoined, clipped the unsighted Nikita Mazepin, which speared the Canadian into the wall.
That's the second time in as many races that Latifi has failed to see the chequered flag – and in a season where Williams need to make hay when their car suits a particular circuit, this was doubly frustrating.
READ MORE: How the rain in Imola exposed an underlying problem for Mercedes and handed the advantage to Red Bull
Winner: Charles Leclerc
Charles Leclerc has been making a habit of getting the best out what has been a tricky Ferrari of late, the Monegasque delivering yet another strong qualifying performance to start fourth for the second successive event.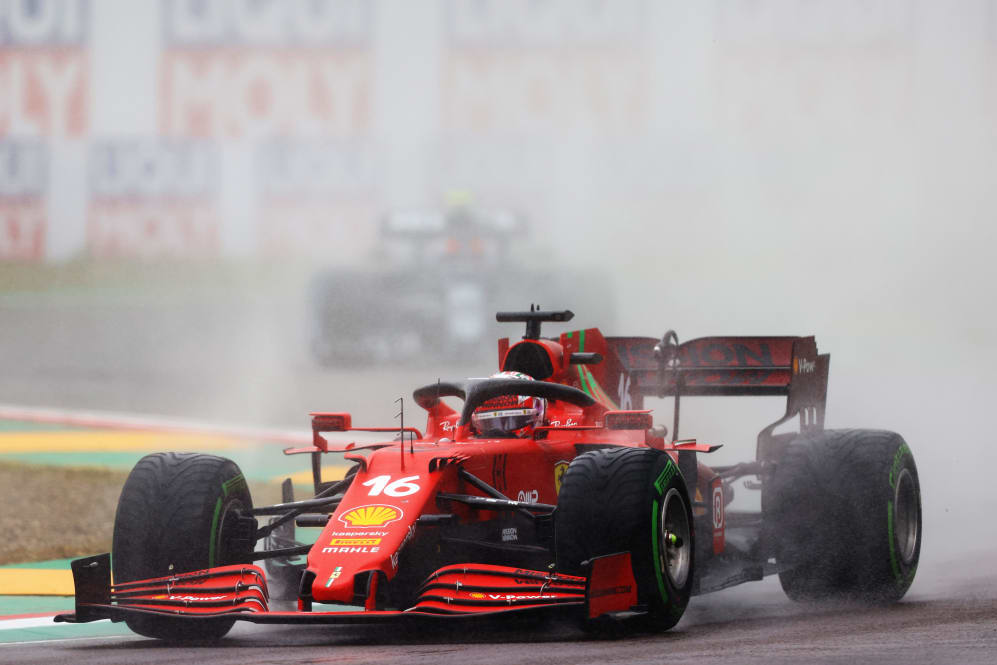 With a set-up that was tweaked with potential wet conditions in mind, Leclerc – and team mate Carlos Sainz – showed strong pace in the early stages on a slippery track, with the former rising up to second with a healthy lead over Lando Norris when the race was red flagged and reset.
As it became drier, Leclerc was more exposed on the straights, and he couldn't hold off Norris nor Hamilton, but fourth ties his best result over the last 15 Grands Prix, puts him fourth in the drivers' standings and ensures Ferrari are very much in touch with McLaren in the fight for P3 in the constructors' championship.
READ MORE: Sainz left 'frustrated' at Imola, even after recovery drive from P11 to P5
Losers: Haas juniors
Haas know this is going to be a challenging season, the American team fielding an underdeveloped car with a rookie driver line-up that is very green.
So it perhaps shouldn't be a surprise that Imola proved to be so difficult. Mazepin was not at fault when he got clipped by Latifi at the start, but he was off the pace thereafter and like his team mate Mick Schumacher ended up two laps down.
READ MORE: What the teams said - Race Day in Emilia Romagna
Schumacher had a slightly better weekend up until the race, but got it all wrong when he was trying to warm his tyres during the Safety Car period and speared into the wall at the pit lane exit, forcing an extra stop to repair the damage once it reopened following his accident.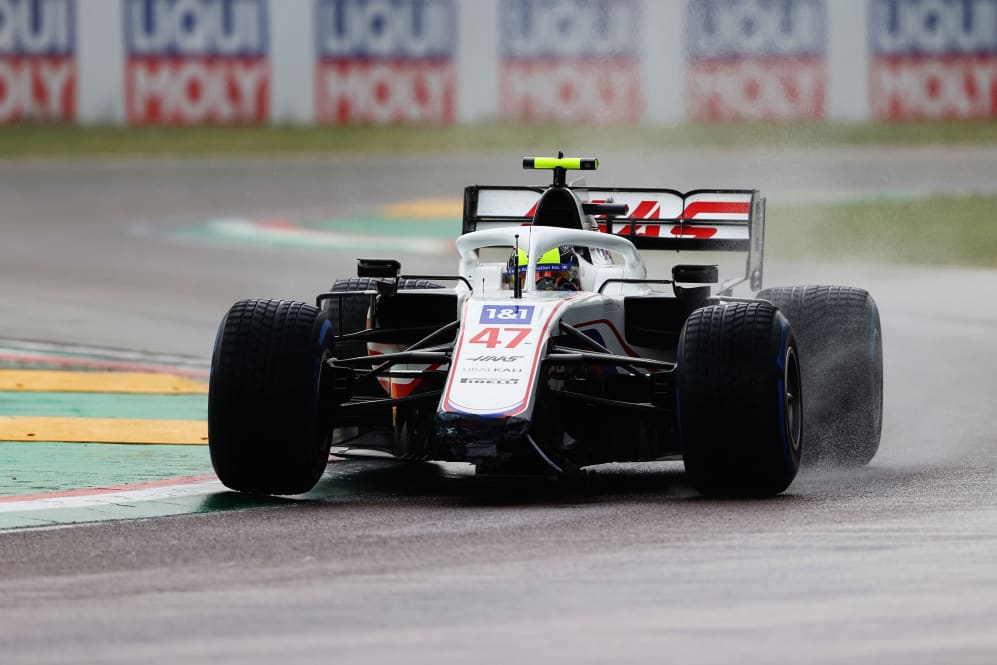 Winners: Alpine
Alpine's season did not get off to the best of starts, with Esteban Ocon and Fernando Alonso failing to score in Bahrain – and for much of the Emilia Romagna Grand Prix, it looked to be heading that way again too.
But Ocon recovered from the ultimately incorrect decision to start on the wet tyres - which forced an early stop to take intermediates - to snatch a point in 10th, and that doubled when Kimi Raikkonen was handed a 30-second post-race time penalty.
READ MORE: Manic Emilia Romagna GP 'perfect' for speeding up learning process on F1 return, says Alonso
The Finn's infringement dropped him out of the points, which in turn promoted Alonso to 10th for his first point since returning to F1 – and collectively, the double score moved the French team into seventh in the constructors' championship.
Sure, it was fortunate, but you've got to be there to take an advantage in what is still an impressively tight midfield, and every point could make a huge difference come the end of the season.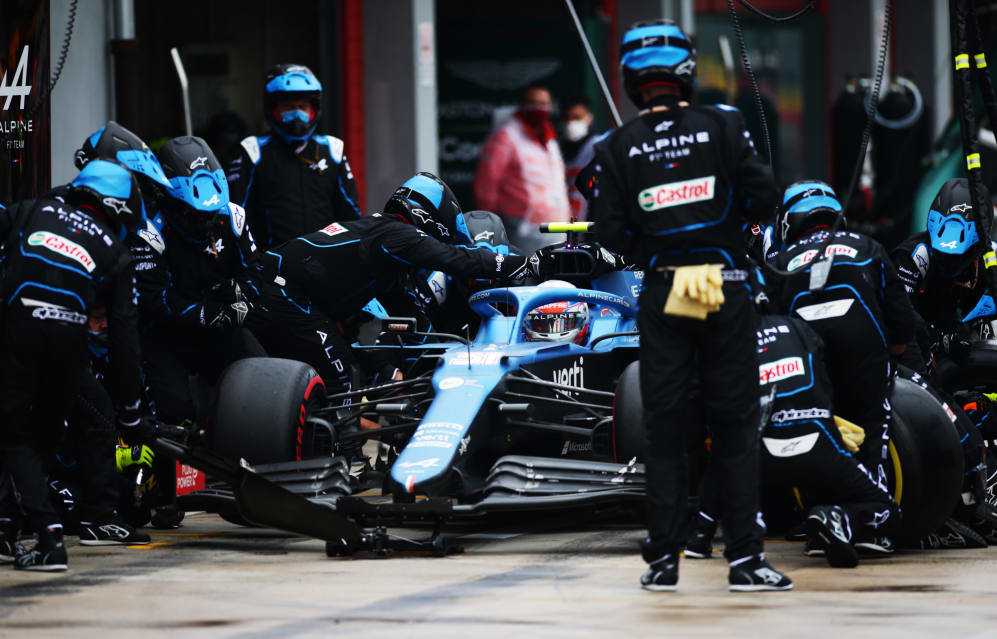 Loser: Sergio Perez
Sergio Perez was furious with himself after an uncharacteristically error-strewn performance in a race that had promised so much after his sensational run to a career-best second on the grid.
The Mexican dropped back at the start, struggled to retain temperature in his tyres that led to him losing control under the Safety Car and picked up a 10-second time penalty for a passing infringement.
His Red Bull boss Christian Horner came to his defence – and perhaps rightly so given this is only his second race at a title-contending team in a car that is notoriously difficult to drive – but there will be an expectation that he gets up to speed sooner rather than later.
READ MORE: Horner praises best Red Bull season start 'in a long time' after Verstappen victory in Imola
Winner: Imola
There were fears that the second race at Imola in six months would be a bit of a damp squib, so narrow is the famous Italian race track that in turn makes overtaking difficult.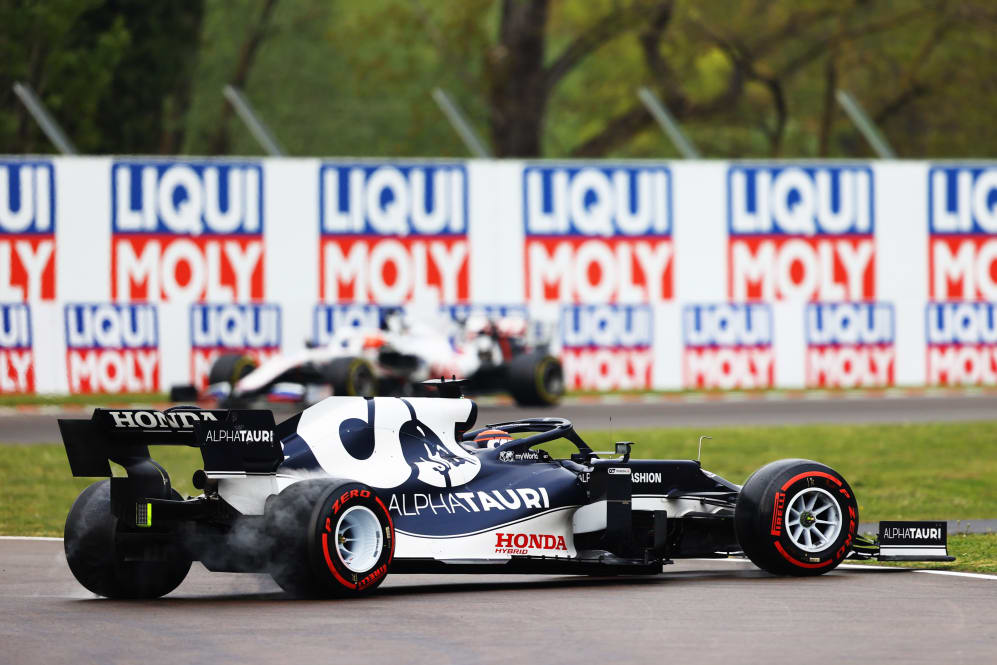 Winners: Neutral fans
Formula 1 has long been starved of a title rivalry between two teams, but a tweak to the floor regulations over the winter – that appears to have negatively impacted Mercedes – combined with a strong pre-season for Red Bull at long last means it looks like we are in for a treat.
READ MORE: Have the 2021 rule changes swung the advantage from Mercedes to Red Bull?
Pound for pound, the RB16B looks like the fastest car in the field, while Mercedes benefitted from cooler conditions as well as having made progress with their W12 since Bahrain to be a real threat at the front in Imola.
Verstappen and Hamilton made the most of the evenly-matched machinery to give us a brilliant fight for pole followed by a dramatic fight for the lead at Turn 1.
Contact robbed us of a race long fight, but Verstappen delivered on the car's promise to take maximum points while Hamilton achieved damage limitation – and the result is a one-point difference in the title fight.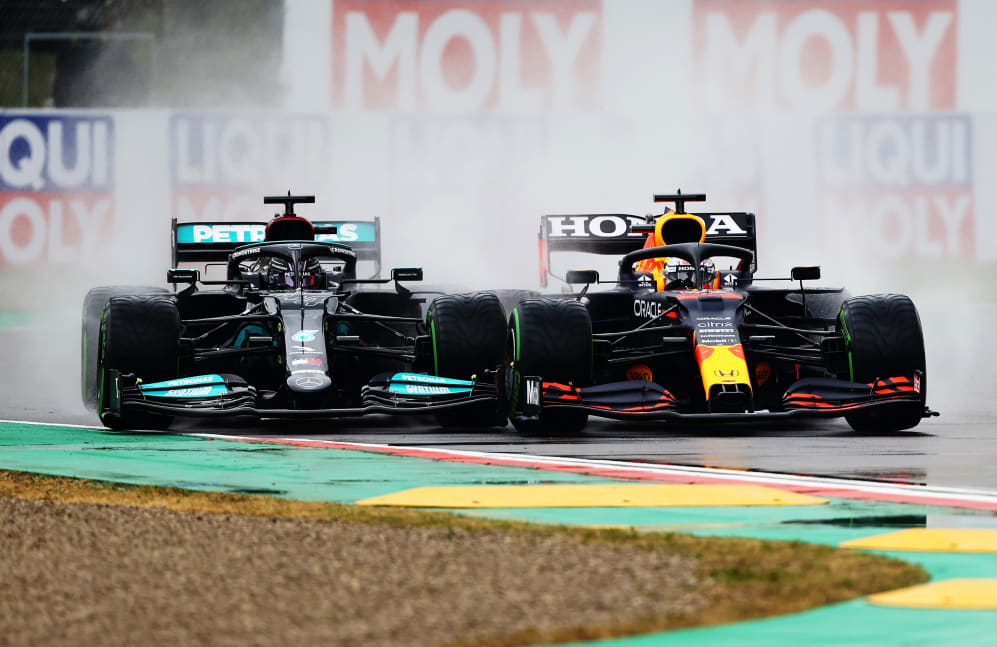 Loser: Kimi Raikkkonen
Confusion regarding the rules about retaking your position after spinning when behind the Safety Car cost Alfa Romeo two points after Kimi Raikkonen was handed a 30-second post-race time penalty.
The Finn should have driven through the pit lane and fed in at the back of the field when it became clear he couldn't recover his place in P7 from P10 after spinning while the field were warming up for the rolling start.
As a result, the stewards penalised him and cost the Swiss team their first points score of the season in a race where Raikkonen had outperformed the car up until his spin and subsequent infringement.