Aston Martin still 'investigating root cause' of Vettel and Stroll's pre-race brake issues at Imola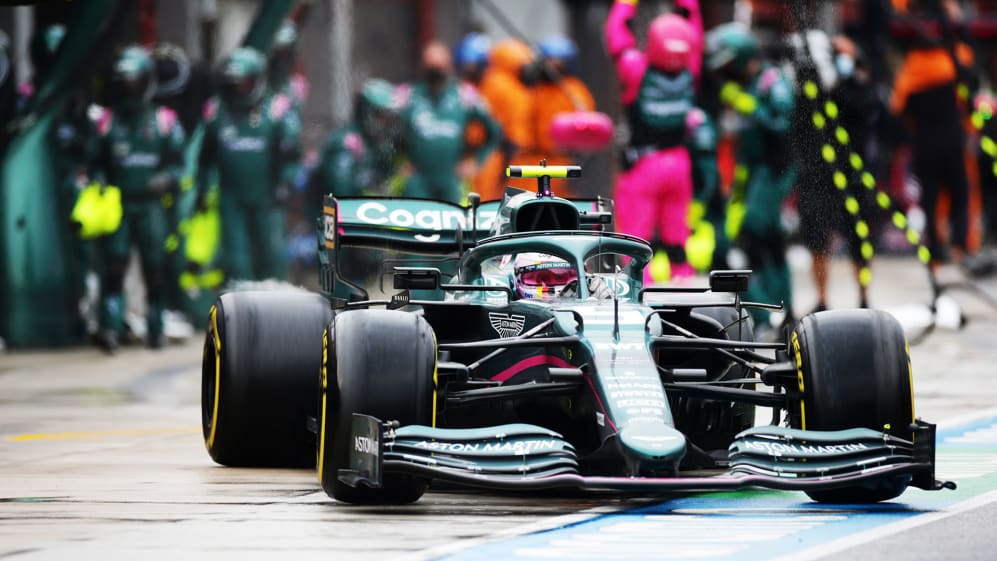 The 2021 Emilia Romagna Grand Prix was a dramatic encounter. But the drama for Aston Martin was at fever pitch even before the race began, with both of the team's cars struck with overheating brakes – an issue they were still trying to get to the bottom of in the aftermath of race.
As the drivers were performing their laps to the grid at Imola, both Stroll and Vettel encountered brake issues, Stroll driving through the pit lane at one point with smoke pouring from the rear of his AMR21, with the Aston Martin mechanics forced to carry out some speedy repairs to the rear brakes and 'cake tins' of both cars to allow them to take the start – although Vettel was required to begin his race from the pit lane.
READ MORE: 'We need to do a better job in a lot of areas' says Vettel, as tough start at Aston Martin continues at Imola
And speaking after the race – which saw Stroll classified P8 after receiving a penalty for an illegal pass on Pierre Gasly, as Vettel was eventually retired from P14 with a gearbox issue – Team Principal Otmar Szafnauer said Aston Martin were still looking into the cause of their brake issues.
"Both our cars suffered brake overheating problems on the way to the grid, and we are currently investigating the root cause in order to implement a permanent solution," said Szafnauer. "I was just in the debrief and we still don't know [what caused it]. We'll get all the data for the laps to the grid.
"What happened was, we overheated the rear brakes and the laps to the grid weren't at the normal pace that we usually go, so we didn't get the airflow. But we're aware of that, and even with that, the settings are such that they shouldn't have caught fire. We overheated them but we don't know why or how."
Speaking of his brake issue on F1 TV's Post-Race Show, meanwhile, Stroll said: "It was a bit of a surprise when I looked in the mirrors and smelt something a little funny, and I saw thew brakes were on fire. The guys really did a great job of repairing that for the start of the race."
READ MORE: 'We need to do a better job in a lot of areas' says Vettel, as tough start at Aston Martin continues at Imola
Meanwhile, roasting brakes weren't Aston Martin's only problem at Imola, with Stroll complaining of a fogged up visor in the race's wet conditions – while both Stroll and Vettel also suffered gearbox issues, although it's not yet clear if the two drivers' problems were related.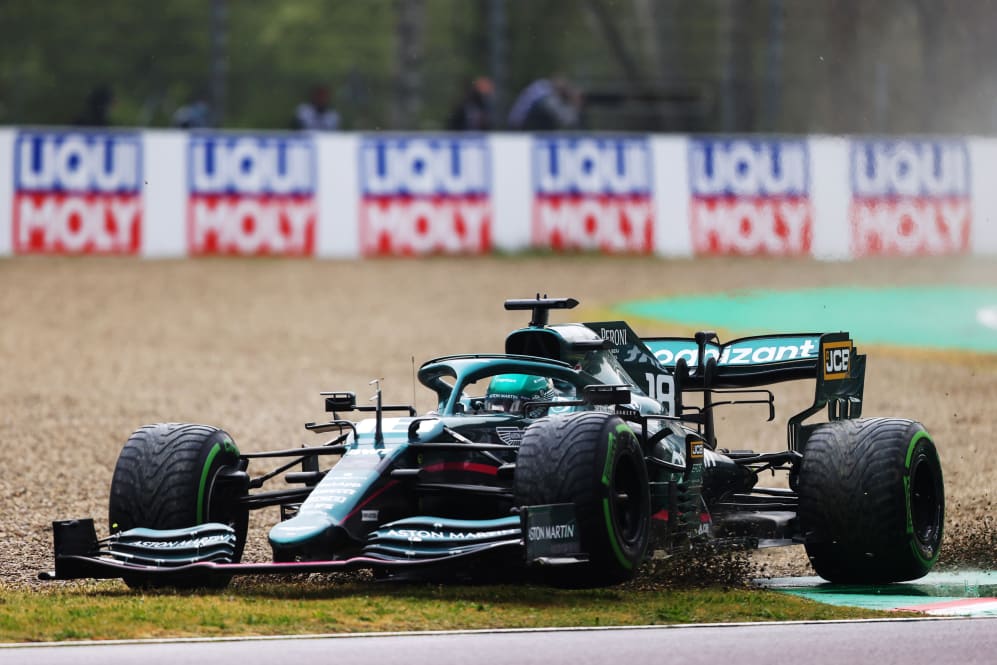 "I had some very strange upshifts throughout the race," explained Stroll, "so I was a little bit concerned. It was costing us a lot of lap time and it kept reoccurring every few laps, and it was just hurting me pretty badly out there… It was a challenging race from start to finish so I was just happy to take it home."
READ MORE: Stroll 'really happy' to score points despite gearshift, visor and brake issues at Imola
Szafnauer, meanwhile, offered a partial explanation for Stroll's upshift issues after the race, saying: "It seems like every time we passed the start-finish line we lost the synchronisation of the gearbox. So there's some clues but we still don't know why [it happened]."