Feature
All the ingredients are there for a mouth-watering Austrian GP – but who has the recipe for success?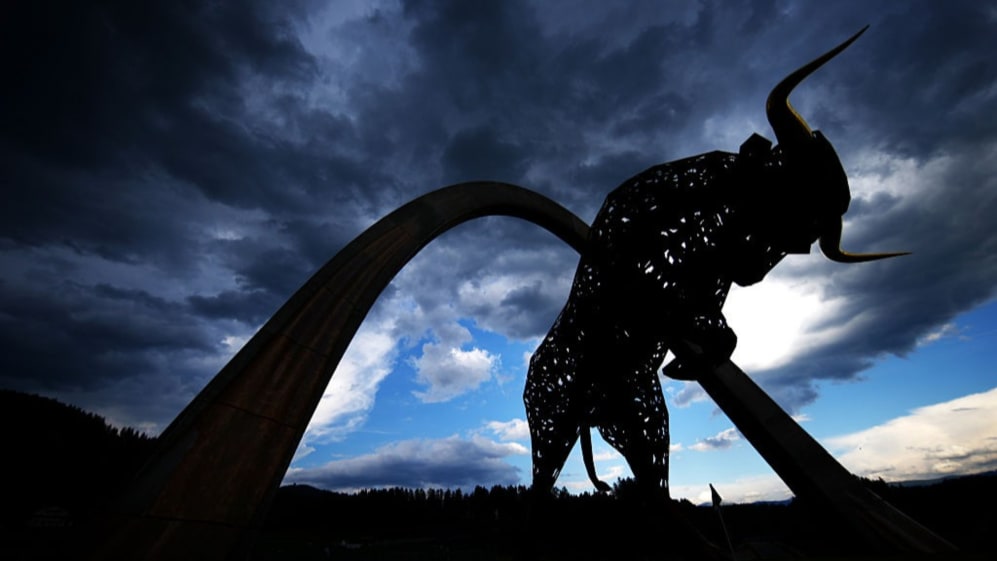 The drive from Graz Airport through to the Red Bull Ring in Spielberg is among the most beautiful in Europe, weaving its way through the postcard perfect Austrian hills landscape.
When you arrive at the track and climb to the top of the building that houses the media centre, you're greeted with an epic view. You can see almost every single turn from your desk.
FORM GUIDE: Who will ace the 2022 Austrian Grand Prix at the home of the Bulls?
And it's quite some track. While it's just 4.3km long, it's a tester for engineers. There's not one, not two but three DRS straights in the first section that rewards cars with a low-drag set-up and good traction. The second segment is a sequence of fast corners that demands downforce.
Mistakes hurt more around here, with a racing lap lasting just over 60 seconds. It makes for a very tight field in qualifying. The significant elevation changes mean braking zones are fiddly while the kerbs need to be respected.
A real challenge, then – and one that is more enticing this weekend given it's the second Sprint weekend of the year. Teams have just one practice session to fine tune these new-for-2022 challengers before they head straight into qualifying later on Friday.
With practice so heavily disrupted by rain at Silverstone, teams who brought big updates – like Mercedes and Williams – will hope it's dry so they can gather data to analyse their respective new packages. But equally, they need to use some of that 60-minute session to get the car ready for the weekend as it's their only chance.
In this region – just like Spa – the weather is notoriously difficult to predict, the track set deep in the Styrian hills. Forecasts are for cool conditions, which is good news for teams from a tyre and engine cooling perspective. There is a threat of rain throughout, too, making life even trickier.
But none of this will likely fluster Red Bull at their home race. They have been mighty around here of late, winning three of the last four editions of the Austrian Grand Prix. And while Max Verstappen is perplexed as to why they have had so much success on home soil – and is keen to play things down – there's no doubting they are the overwhelming favourites.
READ MORE: Perez and Verstappen aiming to deliver 'special' home win for Red Bull in Austria
"Up until this year I never understood why we were quick here because it never really suited our package because of the long straights," he said when we caught up this morning and I put it to him that the circuit should suit the RB18.
"Of course there was a bit of altitude involved and I think the Honda engine is pretty good at altitude. But yes, this year we have to wait and see.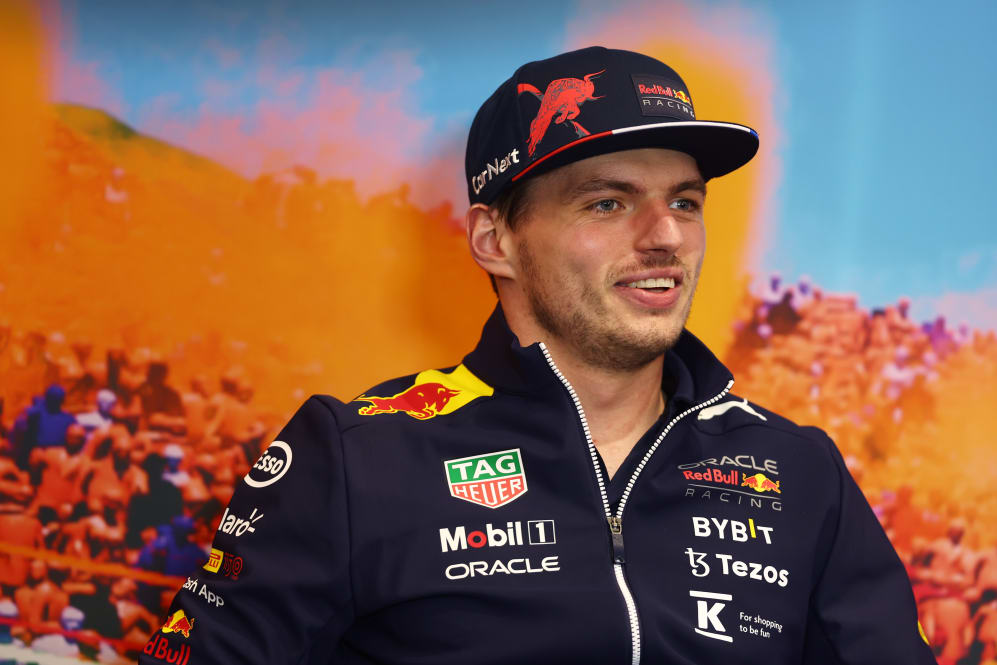 "We've been quick on the straights but in high-speed, Ferrari and Mercedes have been really competitive so we have to wait and see how quick we're going to be. I'm just every excited for the whole weekend."
His fans will be excited, too, and are set to descend on the Ring in their thousands. There's a sell-out crowd for the event, with 95,000 attending on Friday and 105,000 on both Saturday and Sunday. Expect a sea of orange in the grandstands.
READ MORE: Multiple teams in the mix for victory as the Sprint returns – 5 storylines we're excited about ahead of the 2022 Austrian Grand Prix
Ferrari will hope Red Bull won't have it all their own way, though. Charles Leclerc is eager to put the frustration of Silverstone – where he lost a win through strategy and ended up fourth – behind him, and focus on getting his first victory on the board since Australia.
He was keen to quash talk of a split inside Ferrari, insisting they remain united – and they will have to be if the Italian team are to keep this championship alive. They arrive here with some momentum, courtesy of Carlos Sainz's fine first victory in Britain. The Spaniard has been growing in confidence since Monaco, feels comfortable with the way the F1-75 drives and is buzzing after also securing his first pole last time out.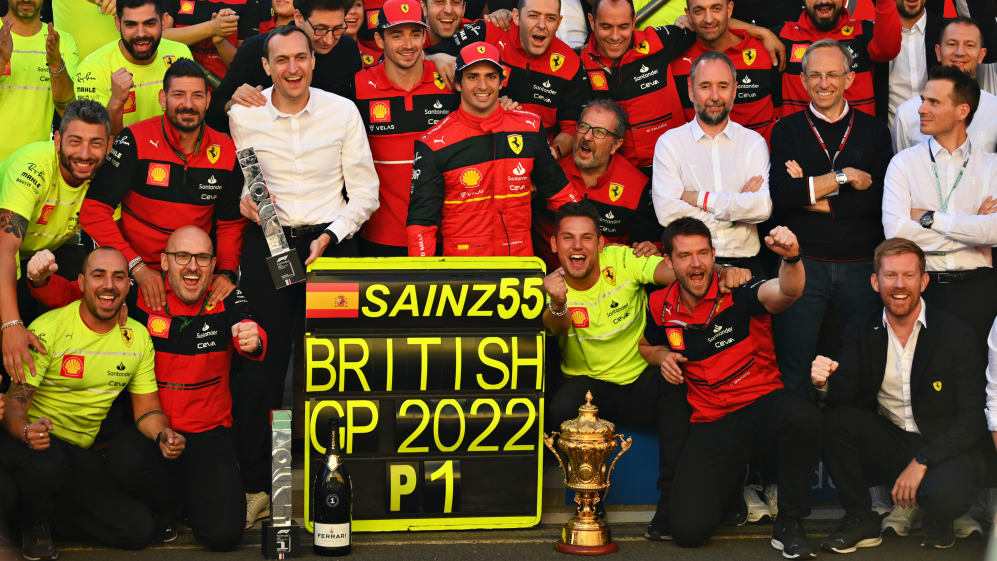 The red cars will be in the mix – and hopeful of fending off the ever-growing threat of Mercedes, who took a big step forward at Silverstone.
Sure, Lewis Hamilton 'only' repeated his third-place finish in Montreal at Silverstone – but this podium was very different.
READ MORE: 'I truly believe we can win this year' says Hamilton as he prepares for 'hard' weekend ahead in Austria
The Briton, for the first time this year, found himself with a car that could genuinely contend for the victory on pure pace. And for phases of that Grand Prix, he looked the favourite to do just that.
It means Hamilton genuinely believes that victory will be possible this year. Achieving the feat in Austria will be difficult, mind, and the team know it.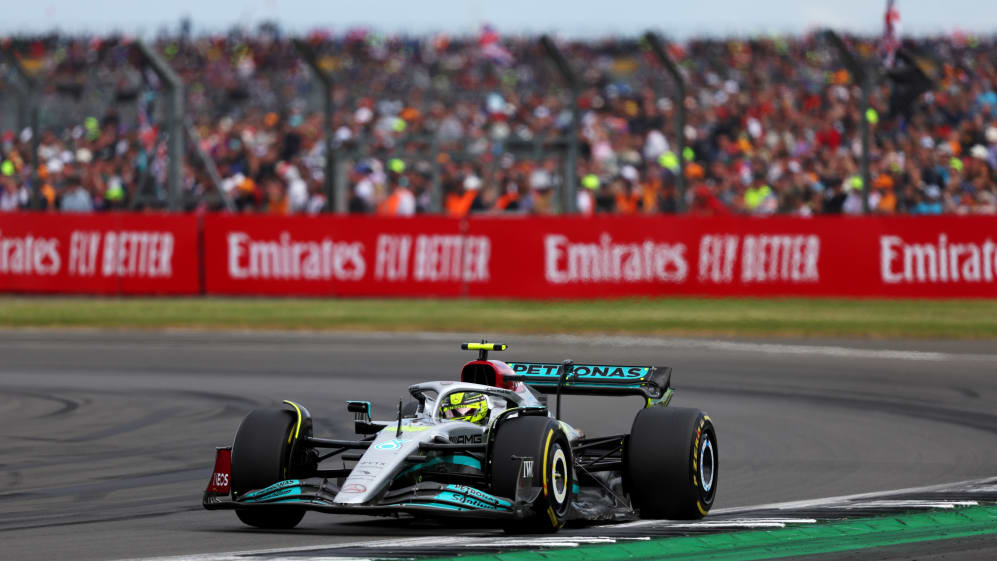 Silverstone's smooth track and high-speed turns played to the Silver Arrows' strengths and traditionally, they have struggled in Austria. France, then, at the very smooth Paul Ricard represents their best chance of getting on the top step.
But they should be better in Austria. Mercedes seem like they now firmly believe they are going in the right direction regarding development and still have plans for more improvements in the coming races.
WATCH: Relive last year's Austrian Grand Prix ahead of this weekend's return to the Red Bull Ring
The shorter layout means the gap between teams is much smaller, which in turn should help Mercedes haul themselves into contention.
It's a mouth-watering prospect. Red Bull want to bounce back from a less than ideal British Grand Prix, Ferrari want to put their strategy woes behind them, Mercedes want to see if they can gather some momentum after their strongest race of the year – and all on a weekend when the Sprint format will likely change things up and create more jeopardy. Bring. It. On.