Virtual Grand Prix wins are reminding people what I can do, says Russell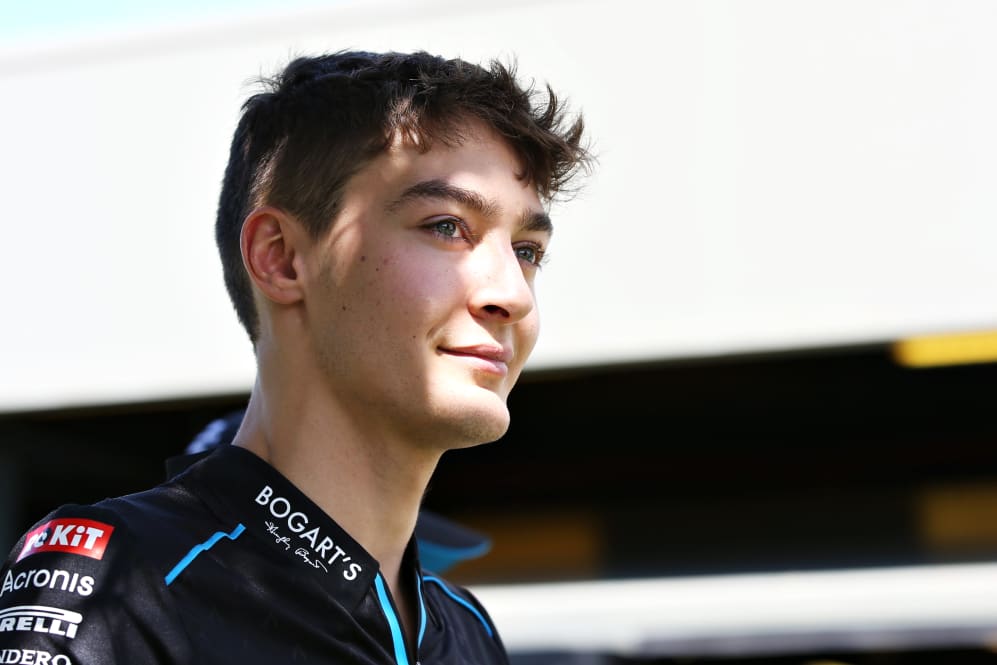 George Russell stormed to another Virtual Grand Prix win on Sunday, and the Williams driver says his success in the Esports series is showing people what he can do behind the wheel while the F1 season is on hold.
After a rookie season in Formula 1 last year that saw the highly-rated Brit compete in a Williams car that was the slowest on the grid, he has now taken two wins in succession in the Virtual Grand Prix series, having bested the likes of Ferrari's Charles Leclerc, Red Bull's Alex Albon and McLaren's Lando Norris along the way.
And the 22-year-old reckons his Esports exploits might even be helping his reputation.
READ MORE: Hamilton gave me crucial racing advice – and I want to make him regret it, jokes Russell
"In some ways, yes," he replied when asked that very question by Sky Sports F1. "I mean, I got more publicity from winning an Esports race than I got from any single Formula 1 race last year by coming around at the back of the grid.
"So I'm doing everything I can to show the people what I can do, I did that last year, and I'll try and continue to do that."
WATCH: Highlights and best bits as Russell seals crushing Virtual Monaco GP win
Fresh from a Virtual Spanish GP win two weeks ago after a tough battle with Leclerc, Russell went a step further by dominating on the computer-generated streets of Monaco this weekend. At the start, Russell stole the lead from Haas' polesitter, Pietro Fittipaldi, and revelled out in front as chaos unfolded behind involving drivers such as Vitantonio Liuzzi, David Schumacher and Arthur Leclerc.
MUST-SEE: Highlights and best bits as late drama sees Russell seal Virtual Spanish GP win
And as the wait for real-life F1 action continues, Russell says Esports has become a genuine competitive pursuit. He certainly didn't see his virtual incarnation lifting the trophy on Sunday, having "struggled" on his Virtual GP debut at Melbourne's Albert Park.
"I first started off doing it for a bit of fun, trying to provide a bit of entertainment for the hardcore F1 fans who are missing the racing and don't have anything to support at the moment, and I soon learned that the competition was high and I didn't want to just compete to make up the numbers, I wanted to come in to try and win.
"And when I struggled in [my] first race [at Albert Park], I thought I need to turn this around and put a bit of effort in, and here we go now."
READ MORE: Ricciardo's McLaren move a 'win-win situation' for Norris, says Williams' George Russell
Russell also says it's nice to be winning again – even if it is virtual racing.
"It felt great, to be honest I forgot how much of a buzz it is, winning, and even though it's virtually, the competitive nature of myself and going up against my pals – winning it is nice. It's quite thrilling to be honest," he said.