Ricciardo's McLaren move a 'win-win situation' for Norris, says Williams' George Russell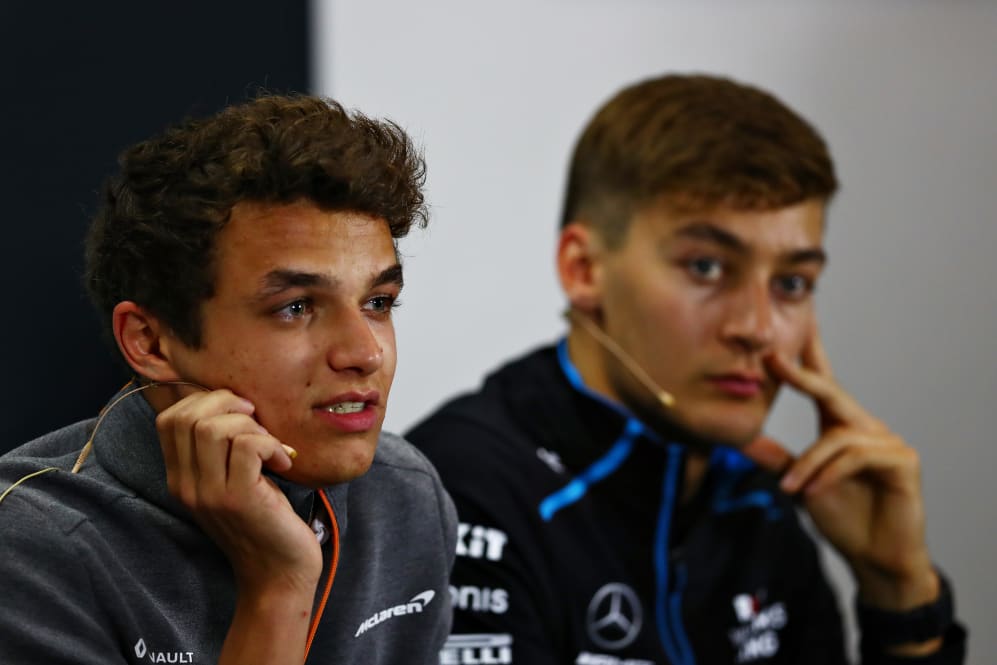 Daniel Ricciardo's move to McLaren in 2021 can only benefit Lando Norris, according to Williams driver George Russell. The 2018 F2 champ added that the young line-ups now favoured by McLaren, Red Bull and Ferrari put them in a good position for the future – but is the Mercedes junior feeling left out amid the driver market drama?
A raft of 2021 driver market announcements this week began as Ferrari announced that Sebastian Vettel would leave Ferrari, before Carlos Sainz was announced as his replacement, while Ricciardo will move to McLaren in Sainz's place, at the end of the 2020 season.
READ MORE: Why Ricciardo has gambled his future on McLaren – rather than staying at Renault
Speaking to Sky Sports F1, Russell, who grew up racing Norris, and beat him to that 2018 F2 crown, said that the McLaren youngster would "relish" having Ricciardo as his team mate at McLaren in 2021.
"I think Daniel going to McLaren is going to be good, it's going to great for Lando. He's going to relish that challenge, having a strong team mate next to you, I think for Lando it's a win-win situation, so that's great for him."
He added that Ferrari's future pairing of young guns Sainz and Charles Leclerc could reinvigorate the Scuderia.
"The likes of Ferrari have got to start looking to the future, with Carlos and Charles, that could potentially be their line-up for five, six, seven years to come. I think in any organisation that stability is what people need: two mega drivers side by side.
READ MORE: What do Sainz and Ricciardo moves mean for Vettel and the rest of the driver market?
"Likewise, for McLaren, with Lando and Danny… he has a number of years in him and him and Lando could be at McLaren for four, five, six years to come. It all makes sense from that side of things. Like I said it's just exciting for the sport."
And how about Russell, whose Williams contract expires at the end of 2021? He says "it's no secret" that the Silver Arrows have a hold on him and quipped that he was "jealous" of the driver market action.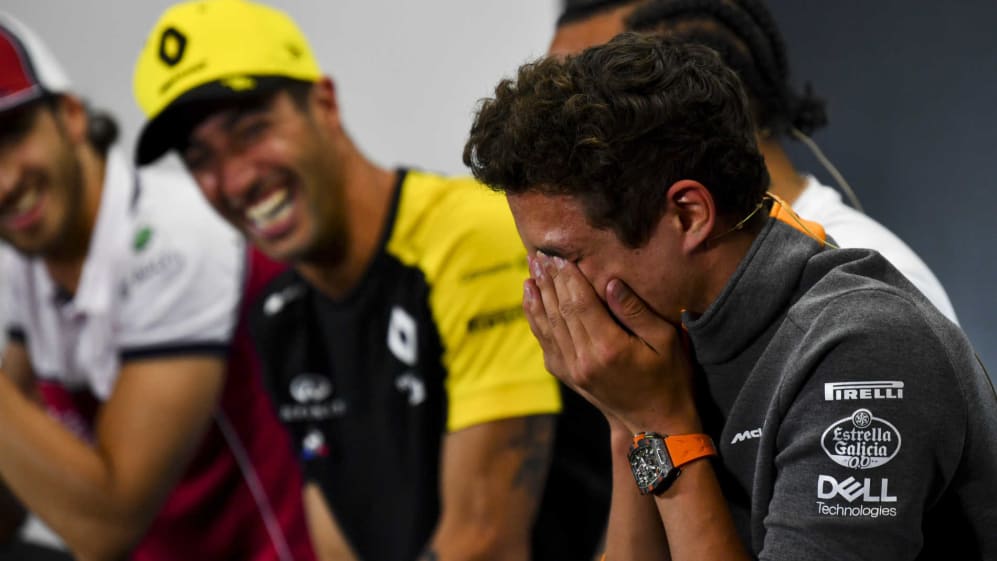 "Obviously, seeing my mates up there in potential championship-winning cars is something I'm a little bit jealous of because I want to be up there trying to fight as well, but nevertheless, I know as long as I keep performing and I keep doing my job to the best of my ability, that opportunity will come – whether it's next year, two years, five years, 10 years – it should come.
"The fact is I'm contracted to Williams at the moment," he explained. It's no secret I'm also contracted to Mercedes. They effectively own me, they're my managers.
"So yeah, at the moment I'm fully focused on the job ahead. Plenty of speculation, but I don't want to comment on speculation – time will tell."