Hamilton gave me crucial racing advice – and I want to make him regret it, jokes Russell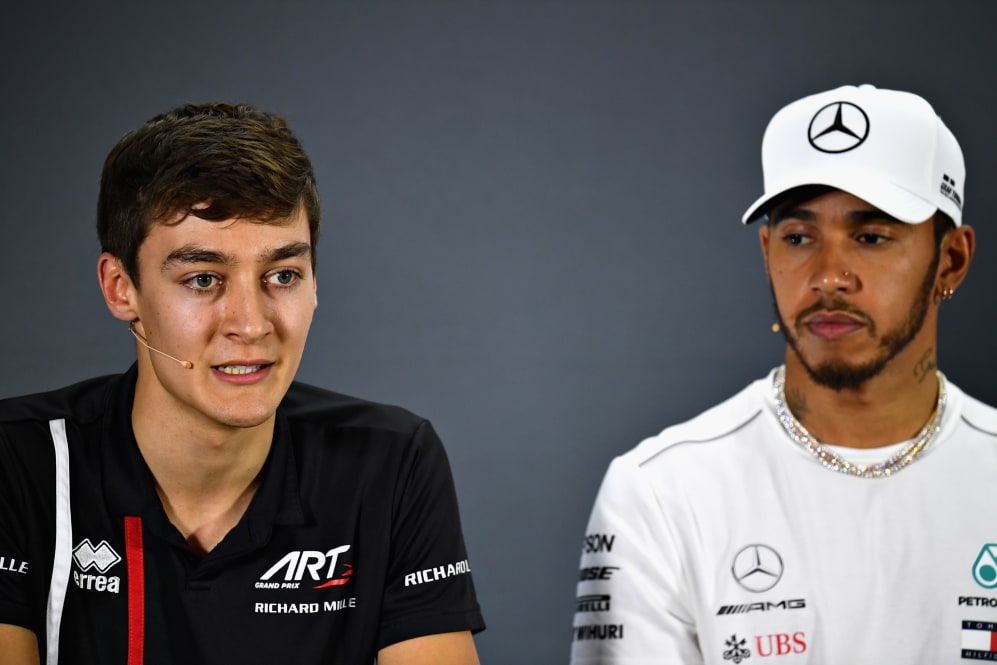 George Russell has revealed Lewis Hamilton once gave him some invaluable driving advice – but now that he is racing against the world champion in F1, he's hoping he will one day be able to use that very knowledge to beat the Mercedes star on track.
Heading for his second season with Williams alongside former F2 rival Nicholas Latifi, Russell was asked on a Sky Sports F1 livestream whether any F1 drivers had given him pivotal advice.
READ MORE: Wolff explains Mercedes driver selection criteria as team look to 2021
He hesitated for a moment, then replied: "I actually had a little advice from Lewis [Hamilton] about two years ago when I was racing in F2."
Russell, of course, won that 2018 F2 season over runner-up Lando Norris – now at McLaren – Red Bull's Alex Albon and Williams team mate Latifi. And now, he has Hamilton in his sights…
"It made me think how to get a bit more out of it [the car]. I hope I can make him regret giving me that advice one day," he quipped.
Hamilton's wisdom must have proved extremely valuable to Russell as the racer didn't want to give away any details about what the six-time champ told him.
READ MORE: 'Fresher, healthier' Hamilton chasing marginal gains in lockdown
"It was in a debrief, and I was struggling a little bit with something and I was talking to the engineers, and he gave me some advice from the driving side, mainly about the tyres and how to try and get more out of them."