Report
W SERIES: Pole-sitter Powell holds off Wohlwend to retake series lead at Silverstone
Alice Powell denied Fabienne Wohlwend a maiden W Series victory in Round 3 at Silverstone – as Jamie Chadwick completed the podium but lost the series lead to Powell.
Racing X's Powell took pole at home but lost out to Wohlwend after a wheel-to-wheel battle at the start.
F2: Ferrari junior Robert Shwartzman triumphs in Silverstone Sprint Race 1
When Sirin's Miki Koyama came to a stop with 10 minutes remaining, the Safety Car was deployed and bunched up the field. Powell responded after the restart, forcing Wohlwend wide at the final corner to re-take the lead, nail the Fastest Lap, and win by 1.9s.
Reigning champion Chadwick, driving for Veloce backed off the lead battle early on and successfully defended her podium place from Ecurie W's Emma Kimilainen (P4) on the Safety Car restart. Rookie Nerea Marti took her best-ever series finish with P5 for Academy.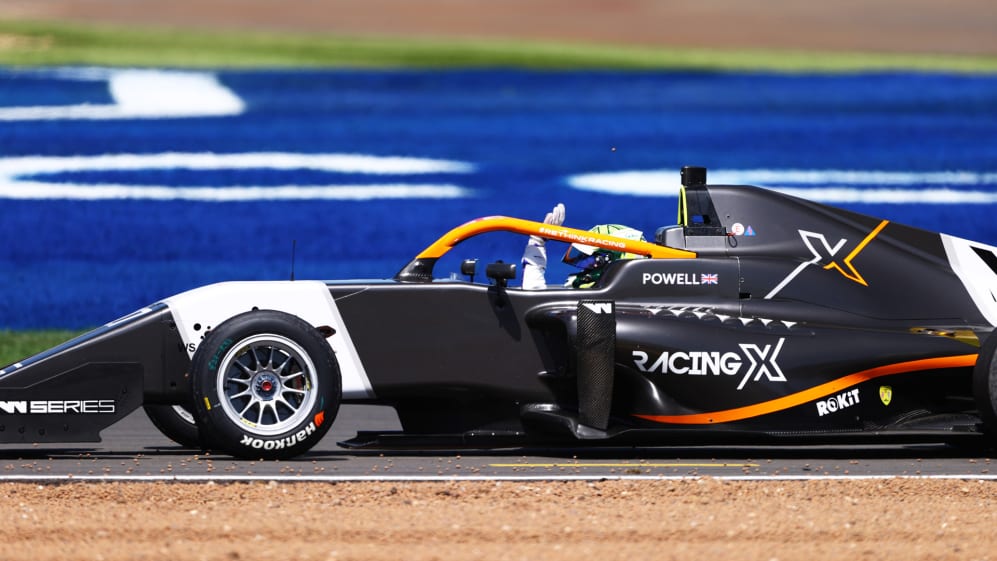 Beitske Visser (MForbes) fell from P4 to P7 at the start then retook P6 late on at the expense of Sarah Moore (Scuderia W). In turn, Moore beat Abbie Pulling to P7 after a nail-biting battle on the penultimate lap.
Puma's Pulling started eighth and finished ahead of fellow home racers Abbie Eaton, P9 for Ecurie W, and Jessica Hawkins in P10 for Racing X to take the final point. Vicky Piria missed out on her first point of the season for Sirin Racing as she finished a season-best P11.
WATCH: Are YOU ready for F1 Sprint? Ahead of today's inaugural event, watch our 60-second explainer video
Scuderia W's Belen Garcia started ninth but ended up last, final-lap contact from 10th-place racer Hawkins ruining her chance to take a point.
The racing action continues on track at Silverstone as the inaugural F1 Sprint takes place at 1630 local time.