Feature
10 things every F1 fan should be excited for in 2020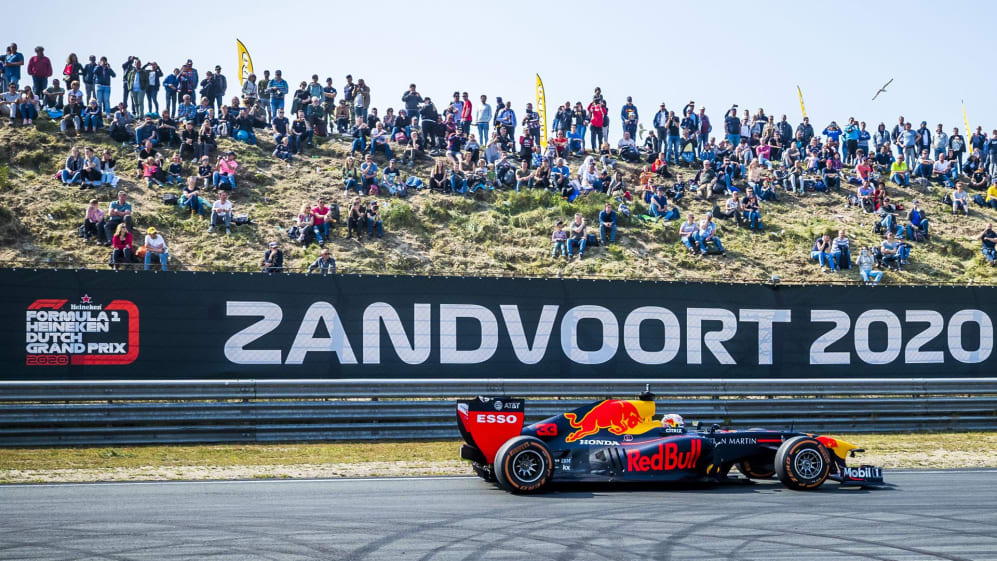 Yes, there's a dawning of a new era of Formula 1 due in 2021. But before that, we have a season in prospect that's set to be an absolute corker. Here's 10 reasons why…
1. A fascinating, driver-focused title fight
The rule shake-up for 2021 will almost inevitably mean that a driver from the team that gets on top of the new regulations quickest will come out on top that season. But in 2020, with the cars likely to be subtle evolutions of their 2019 predecessors, what we should have in store instead is a delicious, driver-focused scrap for the championship – with a host of genuine contenders.
READ MORE: What F1 in 2019 can tell us about 2020
All three of Ferrari, Mercedes and Red Bull showed in the latter half of 2019 that they could win races, with five out of the six drivers from those teams taking victories in that period. So… a Max Verstappen title tilt in 2020? Charles Leclerc's first championship bid? Valtteri Bottas 2.77? Title #5 for Car #5 (Sebastian Vettel)? All are possible this season, as Lewis Hamilton's rivals look to spoil his party in 2020.
2. The juiciest driver market ever
Oh, we love a good bit of silly seasoning. But while 2019's game of musical chairs didn't quite pop off in the way we might have hoped, 2020's could be absolutely choice. Sebastian Vettel's contract is up at the end of the season at Ferrari. So too is Max Verstappen's at Red Bull, as well as both Hamilton's and Bottas' at Mercedes. In fact, the futures of just three drivers – Esteban Ocon, Charles Leclerc and Sergio Perez – are set in stone beyond the end of 2020. The arrival of the 2021 regulations, then, could bring some potentially fascinating driver changes with them as well.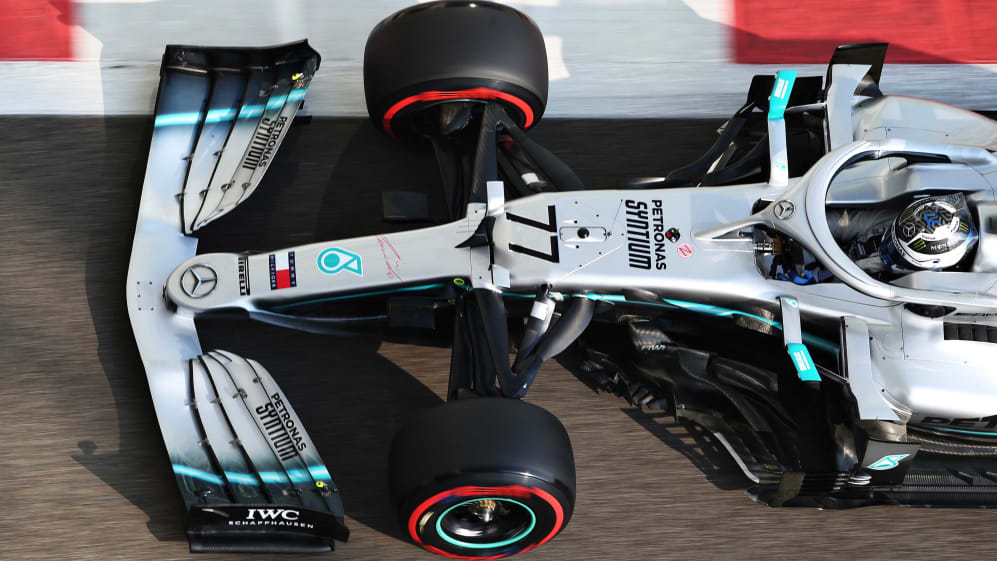 3. Hamilton poised for more record breaking
By now, we're used to seeing Lewis Hamilton bashing through records like Miley Cyrus' proverbial wrecking ball. But 2020 could see him take two doozies that would statistically cement his reputation as one of the best of all time.
Michael Schumacher's key career stats stand at 91 wins and seven titles. Championship-wise, Hamilton would match the German if he takes the title this year – while should Hamilton, with 84 Grand Prix triumphs to his name as of Abu Dhabi 2019, win at least eight times in 2020 (as he has done every season since 2014), he'll trump Schumacher's victory record. With Hamilton already F1's King of Qualifying (his Abu Dhabi 2019 pole was his 88th, while Schumacher took 68 in his career), the Briton seems poised to become the sport's records overlord in 2020.
READ MORE: Mark Hughes on the constant evolution behind Hamilton's greatness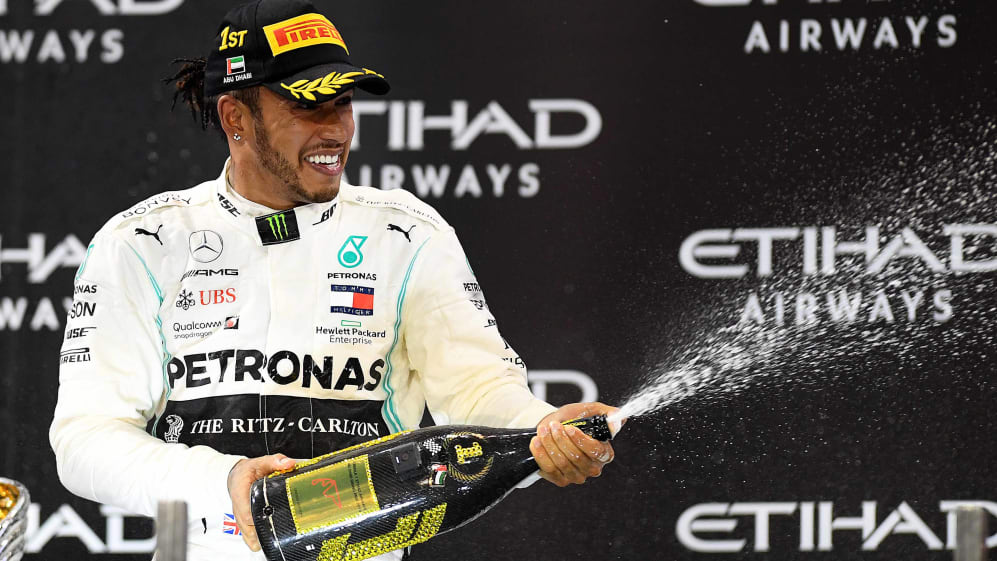 4. Raikkonen to re-write history books
Speaking of breaking records, everyone's favourite taciturn Finn stands on the precipice of big one in 2020 as well. Assuming he starts the first 10 races of 2020, round 11 of the season in Austria will see Kimi Raikkonen become Formula 1's most experienced driver of all time, as he surpasses Rubens Barrichello's record of 322 Grand Prix starts. On such a momentous occasion, it will doubtless be difficult for Kimi to keep his emotions in check – but we're sure he'll manage somehow…
READ MORE: 10 records that have been broken in 2019
5. The first ever Vietnam Grand Prix
There's always a frisson of excitement when Formula 1 arrives in a new country, and 2020 will once again see the sport take on uncharted territory, as Vietnam gets ready to host the World Championship for the first time. The inaugural Vietnam Grand Prix will be especially exciting, given that the Hanoi Circuit is the first ever track that Formula 1 itself has been instrumental in designing.
The 5.6km circuit will feature a 1.5km straight, as well as sections deliberately designed to ape the best bits of other great circuits, to create what should be a proper drivers' track, in one of Southeast Asia's most vibrant and storied cities.
6. A return to Zandvoort
And speaking of proper drivers' tracks, in 2020 Formula 1 will return to an icon that first appeared on the calendar back in 1952. The 31st Dutch Grand Prix at Zandvoort – a track F1 last raced at in 1985 – will see home hero Max Verstappen and co. do battle on the fast and flowing circuit, which has had a spritzing of modernisation to accommodate F1's fearsome modern machinery. That includes banking both the Hugenholtz and Arie Luyendijk corners, the latter allowing the cars to slingshot their way onto the main start-finish straight with a rapidity that will make your head spin.
7. Esteban Ocon's long-awaited second chance
"I've always been a supporter of Esteban. I think how he conducts himself and how he performs on track is exceptional… He's one of the top drivers here." So said Lewis Hamilton after Esteban Ocon's stellar performance at the 2018 Belgian Grand Prix, when the French driver's future looked far from clear.
Ultimately, it would take a year on the sidelines as Mercedes' reserve driver in 2019 before Ocon could return to frontline F1 driving with Renault for 2020. But with the chance to partner Daniel Ricciardo in the improving Renault team now secured, expect Ocon to grab the opportunity with both hands. We're preparing ourselves for some stand-out drives from the Frenchman this year – and, given his previous tenure in F1, probably a few fireworks too…
READ MORE: Managing Ocon-Ricciardo relationship will be a 'challenge', says Cyril Abiteboul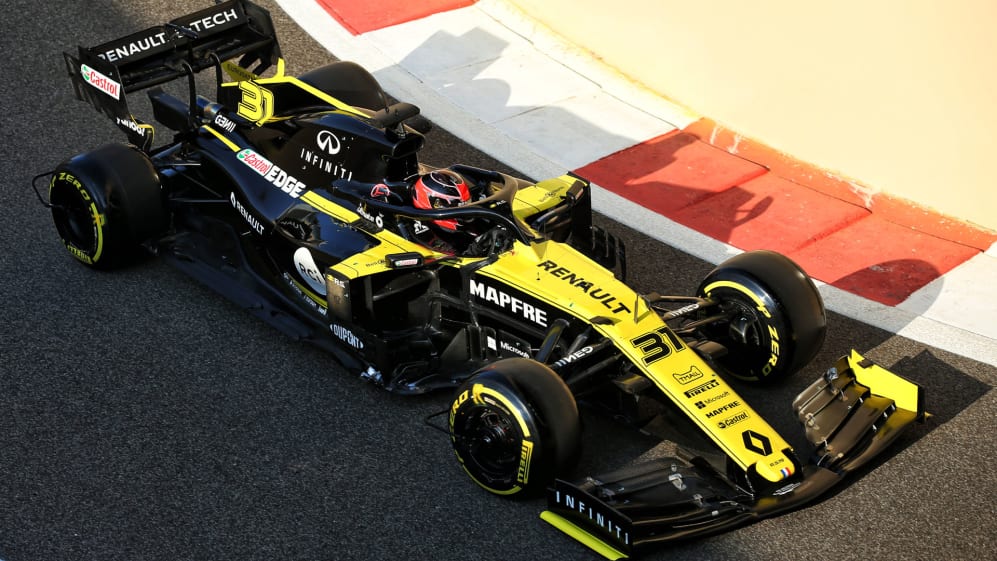 8. Leclerc vs Vettel, round two…
Fireworks are also to be expected over at Ferrari. The tinderbox of tension between Sebastian Vettel and Charles Leclerc burst into flame at the 2019 Brazilian Grand Prix, when a misjudged feint across Leclerc's bows from Vettel took both out of the race. At the time, Ferrari Team Principal Mattia Binotto said it was "lucky it happened this season because there will be opportunities to clarify… next year what is not to happen". But with a soon-to-be-out-of-contract Vettel looking to reassert himself at a Ferrari team in which Leclerc has booked his place until at least the end of 2024, there's bound to be some thunderous moments at the Scuderia this year.
READ MORE: Leclerc and Ferrari announce multi-year agreement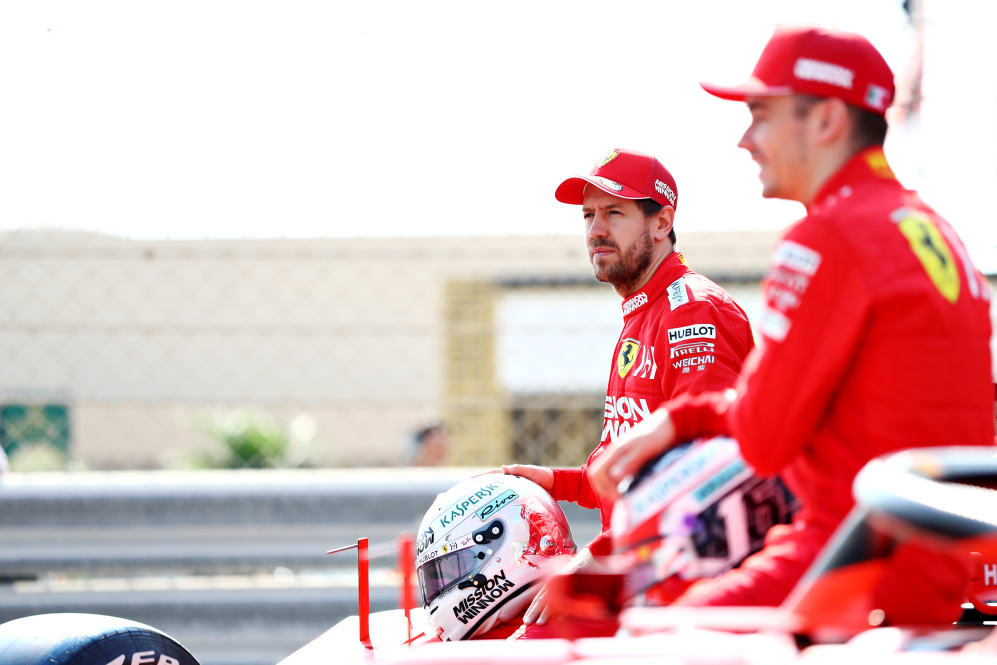 9. The next chapters for 2019's super-rookies
It was a testament to how well George Russell, Lando Norris and Alex Albon performed in their rookie seasons in 2019 that all three appeared in our team boss-selected top 10 best drivers of the year list. Now, we get to see how the three amigos kick on for 2020 – with an interesting set of challenges awaiting the trio.
FAN POWER RANKINGS: We reveal your Top 10 drivers of 2019
For Russell, the goal is simply to help Williams claw their way back into the midfield. For Norris, it's to get McLaren back on the podium on a semi-consistent basis. And for Albon… well, with the machinery he has at his disposal, the Red Bull driver might as well dream big and shoot for a win in 2020. Expect no sophomore slumps.
10. Drive to Survive Season Two
Formula 1: Drive to Survive won F1 a whole new legion of fans, as the cameras headed behind the scenes of the sport with a level of access never before seen. Season Two is set to drop on Netflix in early 2020 – and if Season One was anything to go by, it should be a hoot. Re-telling the story of the 2019 season, you know there'll be high tension, high drama… and plenty of naughty words cascading from the mouth of Haas Team Principal Guenther Steiner.