WATCH: Time-lapse of the world's largest Lego Formula 1 car build ahead of Saudi Arabian GP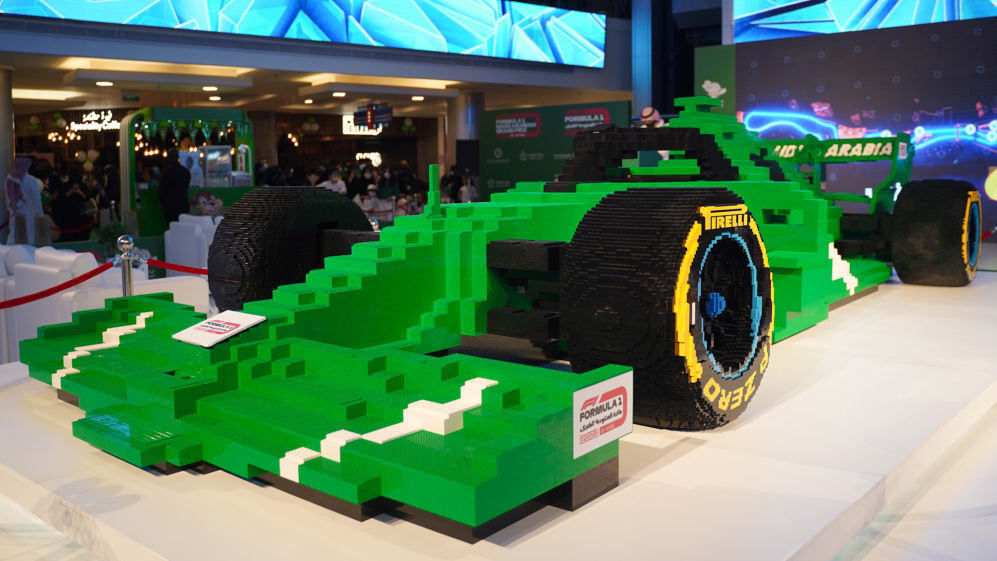 The world's largest Lego Formula 1 car has been built to promote December's Saudi Arabian Grand Prix, with Guinness World Records having officially verified the feat.
More than 500,000 bricks were laid by professional Lego builders at Jeddah's Red Sea Mall to promote the inaugural Saudi Arabian Grand Prix on December 3-5 – beating the previous record set by Ferrari in 2019, their car using 350,000 bricks – with the Guinness World Record now belonging to the Saudi Automobile & Motorcycle Federation (SAMF).
READ MORE: 'The drivers loved it' – Brawn says success of Zandvoort's banked corners will be replicated in Abu Dhabi and Saudi Arabia
The last brick was laid by the SAMF's Chairman, HRH Prince Khalid bin Sultan Al-Abdullah Al-Faisal, on September 23, Saudi Arabia's national day.
Each brick is also being 'sold' online with the proceeds going to Ehsan – Saudi Arabia's national platform for charitable work.
Prince Khalid bin Sultan Al-Abdullah Al-Faisal said: "I am ecstatic to announce the completion of the world's largest ever LEGO brick build of a Formula 1 car – fully approved and certified by Guinness World Records!
"This exciting project was all about giving back to our community and reflecting the true meaning & values of progress, innovation & social responsibility that symbolise modern Saudi Arabia. Today I feel confident in declaring that it has done so and much, much more.
READ MORE: The inside story on how the world's fastest street track was designed for the Saudi Arabian GP
"This incredible accomplishment has been a feat of collaboration and ingenuity bound by a collective passion to use the power of F1 to provide Saudi Arabia with a brighter future.
"To be able to showcase this to the world on the weekend of the first ever Saudi Arabian Grand Prix is an amazing achievement and I cannot wait to see what more is in store for us."