'We are in this for the long-term' – Wolff on Mercedes' F1 future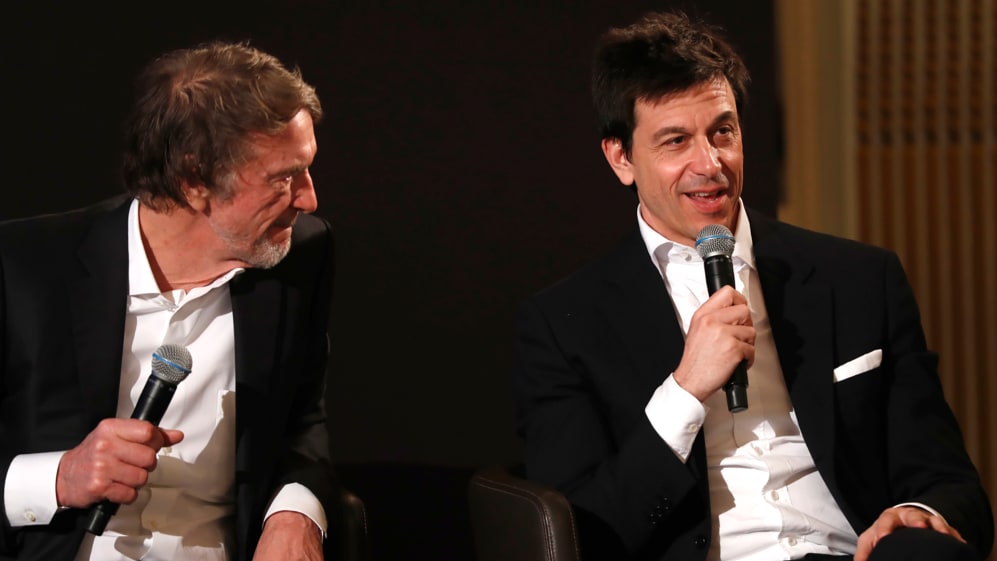 "Nonsense." That's how Mercedes boss Toto Wolff described chatter earlier this year suggesting the Silver Arrows are on their way out and on Monday he insisted they are in F1 for "the long term"…
Mercedes have dominated Formula 1 in recent years, winning both drivers' and constructors' championships in the last six campaigns. But, like all teams, their commercial contract with the series expires at the end of the year, with negotiations for a renewal on-going.
READ MORE: Mercedes reveal new livery for 2020 season – with a hint of red
This has led to suggestions Mercedes and parent company Daimler were evaluating a Formula 1 exit. But speaking in London, at an event to mark a five-year principal partnership (one level below a title partnership) with petrochemical company INEOS, Wolff moved to clarify the situation.
We, as Daimler today, see the advantages that Formula 1 as marketing platform gives us and we see it in the data
"We are in this for the long-term," he said. "F1 provides a great marketing platform for our brand. This is what we do, we build race cars and we build road cars.
"Formula 1 is the halo platform for hybrid engineering, something that is not communicated enough because it was talked down at the beginning of the hybrid era. It's something we should put more emphasis on.
READ MORE: DRIVER MARKET - Are we close to knowing Hamilton's future plans?
"We like the platform but, at the same time, we are in negotiations with the rights holders, and things needed to be sorted out. But the [INEOS] partnership is something that indicates our wish to continue our successful journey in Formula 1."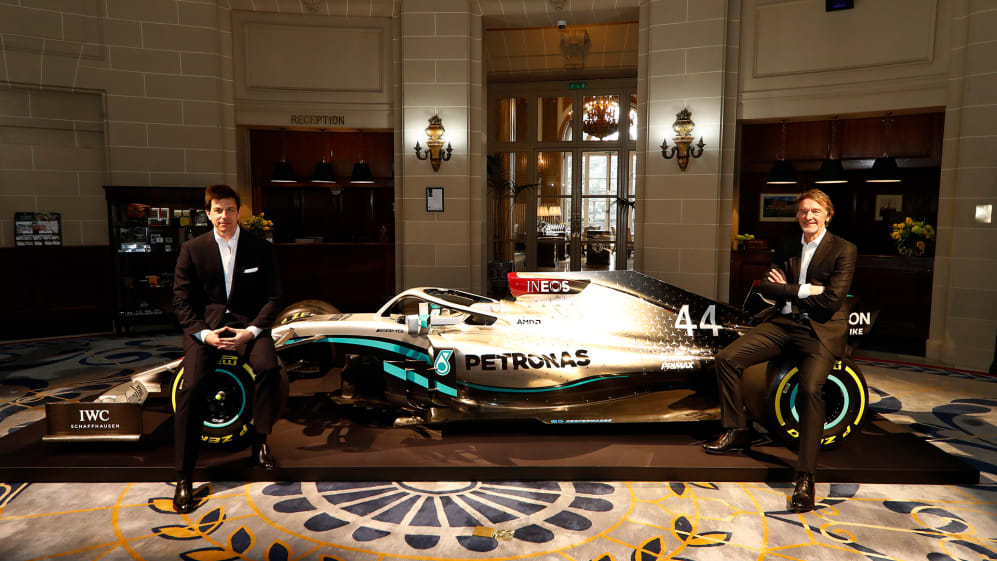 Commenting specifically on the story which suggested Mercedes were considering their future, Wolff said: "Formula 1 has always been a great provider of headlines over the winter break and by the sheer lack of racing results and controversy on track, dropping a bombshell of a headline online always helps.
"In that respect, I am always surprised that there is some lunatic out there that writes something on a website and it gets picked up, but it was a complete nonsense story that was put straight on the following day by the CEO of Daimler.
READ MORE: How a Ferrari-like tweak could help Mercedes go even faster in 2020
"With everything we do, we have to question if it is the right activity. We, as Daimler today, see the advantages that Formula 1 as marketing platform gives us and we see it in the data. That is the underlying condition why we are doing it. Formula 1 is one of the greatest returns on investment that we do."