'We didn't have the pace' laments Alonso after Q1 Monaco exit
Fernando Alonso blamed a lack of pace, rather than traffic or a loss of confidence, after he suffered his first Q1 exit since returning to Formula 1 with Alpine this season in Monaco…
The Spaniard has admitted that qualifying is his weakness at the moment, as he looks to get back up to speed after two years away from F1, and his struggles on a Saturday continued at a venue where the session is so important given the challenge of overtaking.
READ MORE: Leclerc beats Verstappen to sensational Monaco pole as late crash prevents others improving
"I think confidence was good, I was able to push the car and extract the maximum," said Alonso, who will start 17th. "It's going to be messy in Q1 with traffic and things like that. That was not ideal but I don't think that was the cause of being out of [Q3].
"We didn't have the pace. I think the whole weekend we've been struggling a little bit with the pace. We were expecting more from Monaco on our package and yes we didn't deliver. The race is going to be difficult starting at the back, no doubt, but let's see what we can do."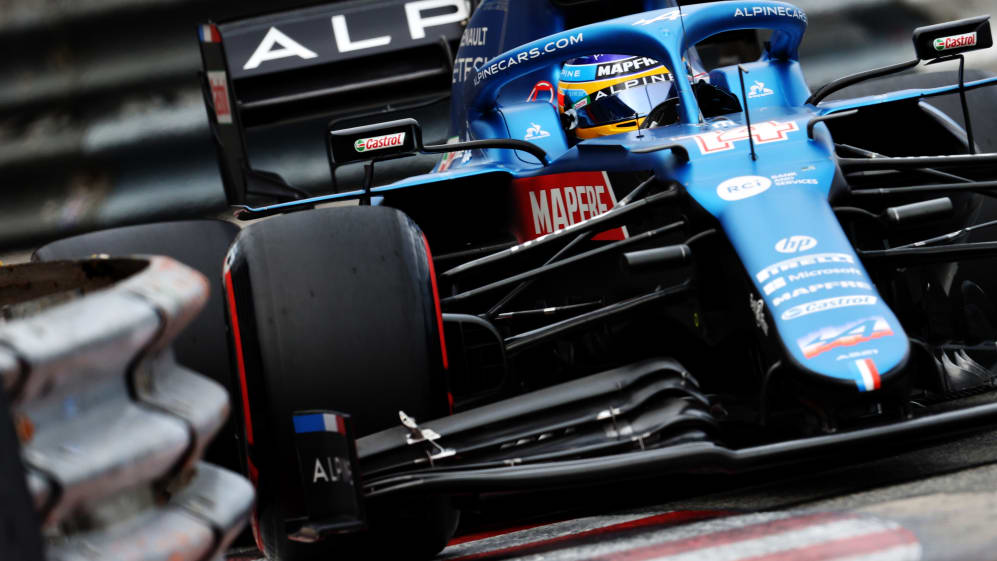 Alpine had been on an upward trajectory in recent races, and got both cars into the top 10 in qualifying in Spain, but they haven't appeared to have that pace on the tight and twisty streets of Monaco.
Alonso – whose team mate Esteban Ocon will line up 11th – said the team were able to find gains from practice through to Saturday as they have done in previous weekends.
"There are still some question marks, I think, for the team to find out," he said. "I think in Portugal and Barcelona we were definitely progressing and being quite competitive while here we were quite down on the times so there's still a little bit under investigation."
READ MORE: Leclerc admits mixed feelings over 'emotional' home pole, as he faces anxious wait over crash damage
Alpine Racing Director Davide Brivio added: "It has been a tough weekend so far as we tried to find more performance from the car. I think Esteban did a great job today and was very close to making it into Q3, missing out by a very small margin.
"It was unfortunate for Fernando not to make Q2. We have made improvements since Thursday – that's for sure - but we are in a difficult position as it's so hard to overtake here. Anything can happen in Monaco, though, so we remain positive for the race tomorrow."