'We had top-five in us' says Ricciardo as he prepares to go on the offensive in Sakhir GP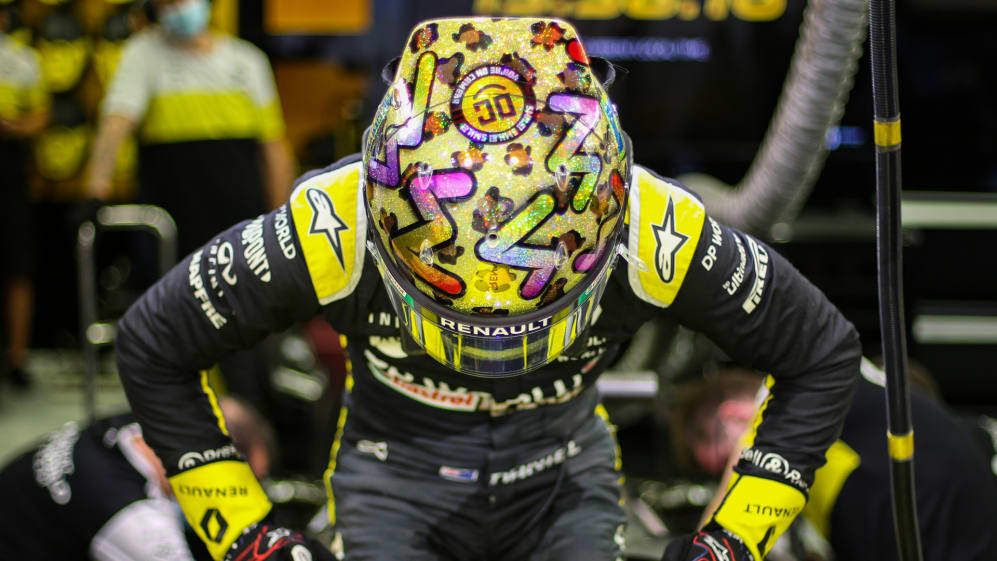 Daniel Ricciardo was left a touch frustrated at his failure to qualify in the top five for the Sakhir Grand Prix. But with the Australian set to start in P7, he was hopeful of a strong race performance, believing that Renault had got on top of their race pace struggles from the Bahrain Grand Prix a week ago.
Ricciardo's speed had been encouraging in the early parts of qualifying, as he finished Q2 in P9 with a time of 53.871s, despite having made a mistake on that lap. But he admitted he'd been left puzzled as, with almost every driver finding more lap time in Q3, both of his push laps in the final segment – a 53.980s and a 53.957s – failed to see him improve on that Q2 time, leaving him P7.
READ MORE: Russell misses out on maiden Mercedes pole by 0.02s as Bottas stamps his authority in Sakhir
"As far as grid slots go, it's not a disaster," said Ricciardo. "I do think we had top-five in us, definitely in Q2. Q2, I felt pretty quick, and the last sector, I made a pretty solid mistake, so I knew there was more lap time in the car and I thought Q3 it would come quite easily. But I actually couldn't even repeat my Q2 time with two attempts, so I have to figure out where I went wrong.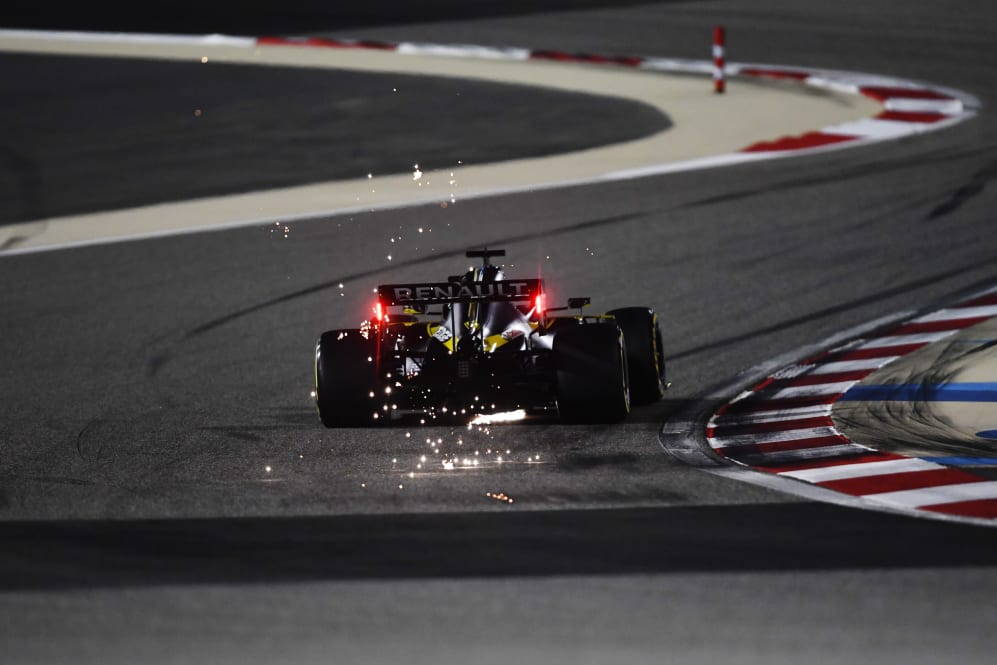 "I just felt like I had to work a bit harder for it in Q3, so in the end, I felt like from my frustration crossing the line, seventh isn't too bad. I feel like we kind of got away with it. But after Q2, I was certainly eyeing a top-four, top-five."
Meanwhile, with Renault having suffered from poor race pace at last weekend's Bahrain Grand Prix – with Ricciardo dropping from P6 on the grid to P7 at the flag – he said he was hopeful of a better performance this time out.
READ MORE: Bottas says avoiding distraction of new team mate Russell key to Sakhir GP pole
"We certainly did some analysis," said Ricciardo when asked if Renault had got to the bottom of those pace struggles. "But although some corners are the same [as the Grand Prix circuit], it's such a different set-up, it's later in the night as well, obviously everyone's running lower downforce I imagine, so the car's still going to behave a bit differently.
"I do feel a one-stop is more in the picture this weekend, but it's still kind of 50-50," Ricciardo added. "We'll see, but I think we're going to be up for a good race tomorrow. I think we're going to have to hang in there. There'll be, I'm sure, a lot of DRS trains so maybe a bit of patience will be required as well."
Ricciardo had at least performed better in qualifying than team mate Esteban Ocon, who'd finished a superb P4 in Free Practice 2, only to fail to make it out of Q2, with the Frenchman set to start the race a "disappointed" P11.
READ MORE: Leclerc delighted with surprise P4 in Sakhir qualifying, as Vettel exits in Q2 after middle-sector struggles
"It was very tight definitely," said Ocon, who missed out on a spot in Q3 by 0.054s. "But a bit disappointed with this session. There were times in the weekend where we were looking very strong and sometimes when the car wasn't performing good as well, and this session was that type of session, so there's a few things that we need to understand there.
"It is going to be quite difficult on strategy," Ocon added, looking ahead to Sunday's race. "I think where you start is not necessarily where you finish, so a long one tomorrow and that's what we're going to try and aim for."