'We have quite a bit in the locker' declares Leclerc after Ferrari end Friday behind Red Bull in Jeddah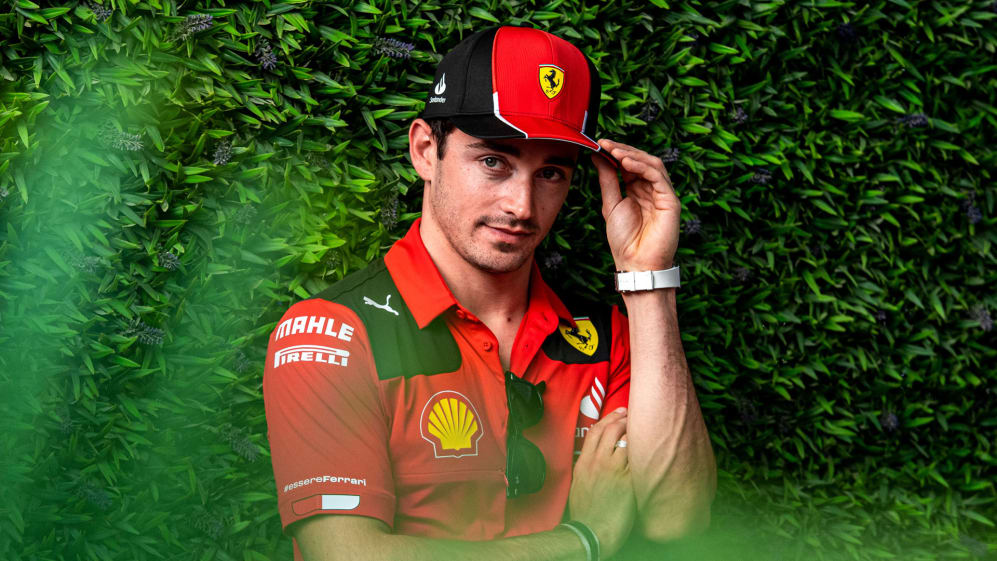 Charles Leclerc anticipated that Ferrari will be "closer" to Red Bull in Saudi Arabia, even if Red Bull's Max Verstappen did top both opening practice sessions...
Leclerc hovered around the middle of the timesheets in Friday practice at Jeddah, the Ferrari driver having finished 11th in FP1 and ninth in FP2 – while his rival Verstappen set the benchmark. He also has a 10-place grid penalty to contend with.
Yet, Leclerc wasn't downtrodden after emerging from the cockpit.
READ MORE: 'It's definitely not like Bahrain' – Friday practice pace-setter Verstappen braced for 'very close' fight in Saudi Arabia
"Well, I don't think we are that bad, honestly, the feeling is pretty good, but very difficult to read into the performance because everybody's doing very different things with power, weight, etcetera – probably more different than other years.
"So it's a bit more difficult to read the Friday free practice sessions. But the feeling was quite okay and the race pace seems to be better than Bahrain, so that's positive," said Leclerc.
"We have quite a bit in the locker – [as for] how much, let's see. I am sure Red Bull also have something still hidden so we'll see tomorrow. But I think it will be closer than what it is for now."
Team mate Carlos Sainz had a similar showing: seventh in FP1 and 10th in FP2. The Spaniard, who finished the season opener fourth behind compatriot Fernando Alonso, as Leclerc retired with an engine issue, said that the Scuderia might be "closer" to Red Bull in the coming sessions at Jeddah.
"I personally feel a bit closer than in Bahrain. Obviously, engine modes and the position today doesn't reflect our true pace. In the long runs, we definitely look a bit more competitive, so I'm more positive going into the weekend…
DRIVER MARKET: Why Wolff is 'absolutely confident' Hamilton will extend his Mercedes contract amid silly season talk
"Yes… obviously Red Bull are clear favourites, but in terms of pace and overall feeling, I feel a bit closer; it's just not [clear] if it's enough to be in the podium or to battle the top; we will see on Saturday."
Ferrari entered Saudi Arabia with 12 points to Red Bull's 43, as the Italian team look to claw their way up from P4 in the standings this weekend.