'We have to push people to go home!' – Krack describes 'huge energy' at Aston Martin after impressive start to season
Aston Martin team boss Mike Krack has described morale as "incredible" across the squad as they push "flat-out" to build on their back-to-back podium finishes at the first two rounds of the season.
A jump up the pecking order for 2023 saw Aston Martin and new signing Fernando Alonso finish third in Bahrain and Saudi Arabia, with the two-time world champion also spending a few laps in the lead last time out in Jeddah.
READ MORE: Krack assesses whether Aston Martin are now F1's second-best team – and if they can catch Red Bull in 2023
Asked about the feeling at Aston Martin, who finished seventh in the constructors' standings in 2021 and 2022, and now sit second overall, Krack said: "It is incredible. You cannot believe it if you did not live it.
"There is a huge momentum, huge energy in the team. Everybody is flat-out, flat-out. You have to push people now to go home to see their families sometimes.
"All weekend [in Saudi Arabia] we had mission control just looking at stuff, analysing, trying to improve, so it's really a pleasure to work in this team."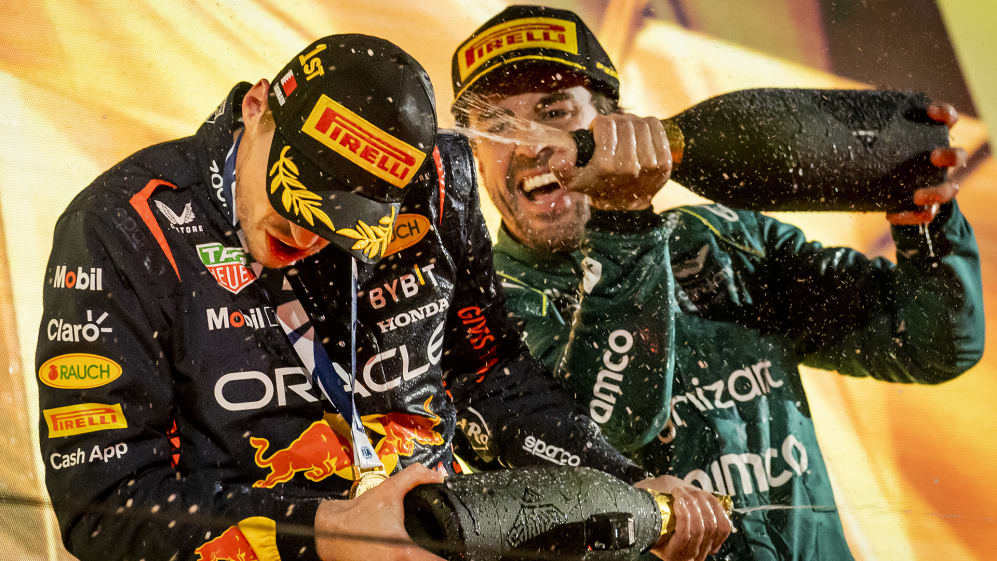 Next up on the F1 calendar is Australia where, 12 months ago, reliability problems, accidents, a grid penalty and a general lack of pace combined on a particularly painful weekend for Aston Martin.
However, Krack noted the importance of that event in bringing the team together and setting them on the path towards their current high-flying performance level.
READ MORE: Alonso makes Brawn GP comparison after Aston Martin's leap up the order this season
"It was a very difficult moment, but also it was the best moment for us as a team," reflected Krack, who was just a few months into his role as team boss at the time.
"We sat together, all of us, after that event, and the way we stuck together… It would have been easy to fall apart, but we really stuck together and decided we were going to work our way out of this, so it was actually my highlight of last year."
As mentioned, Aston Martin hold second in the constructors' standings after round two, 49 points adrift of leaders Red Bull, while Alonso is third in the drivers' battle, 14 points down on championship leader Max Verstappen.