'We lost another 1-2' says Perez after engine issue drops him out of podium fight at Miami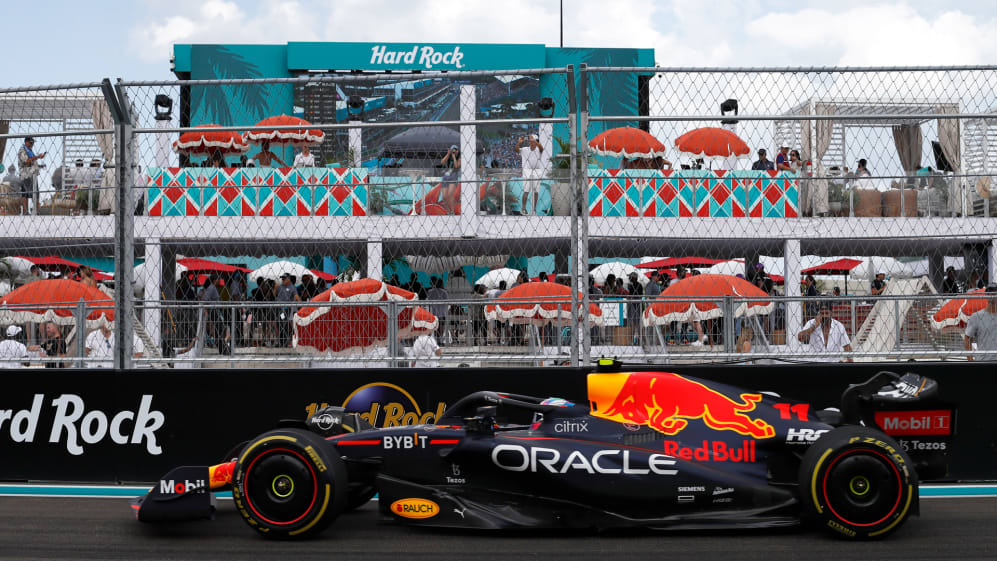 Sergio Perez said that an engine issue not only cost him a Miami Grand Prix podium in chase of Carlos Sainz on Sunday, but that Red Bull might have missed out on "another one-two".
Perez qualified fourth and troubled Sainz for P3 for much of the race, but an engine issue – caused by a sensor malfunction – caused the Mexican driver to lose power and lose ground from Lap 18. Although Perez gained in the pit stops and gave chase during the late Safety Car restart, he felt Miami was a significant lost opportunity.
READ MORE: Verstappen elated with 'comeback' win in Miami – but calls on Red Bull to iron out 'hit and miss' weekends
"I think we lost another one-two today, to be honest," he said. "I think we had a tremendous pace in the car, I was pushing Carlos, I was looking after my tyres on the first stint, and then this unfortunate issue with the engine. That's a big shame.
"I was a second from Carlos and then the engine dropped and I lost around 30 seconds in two laps and then the issue affected me throughout the race. We had the pace to be up there on the podium and I pushed as much as I could in the position we were in."
Perez caught Sainz on Lap 52 and attempted a pass on the Ferrari driver, but on the 'dirty' and slippery line of the track he lost traction and locked up, allowing Sainz past. The Red Bull driver explained that the power loss would have made it difficult to keep the final podium place regardless of the outcome of that move.
"I had a small opportunity with Carlos and I just went for it – I knew it was going to be very dirty. I even think that if I had got him, he was going to overtake me back, because I was just too slow on the straights.
READ MORE: Sainz says Miami Grand Prix podium 'exactly what I needed' after tough run of form
"It's very frustrating that these things keep happening, but on the other hand, I mean, on a bad day I managed to finish fourth, which is good."
"We are working really hard on reliability, and we will keep pushing as a team. It is unfortunate, but I am pleased we managed to finish today. In Barcelona, I want to be back battling at the top."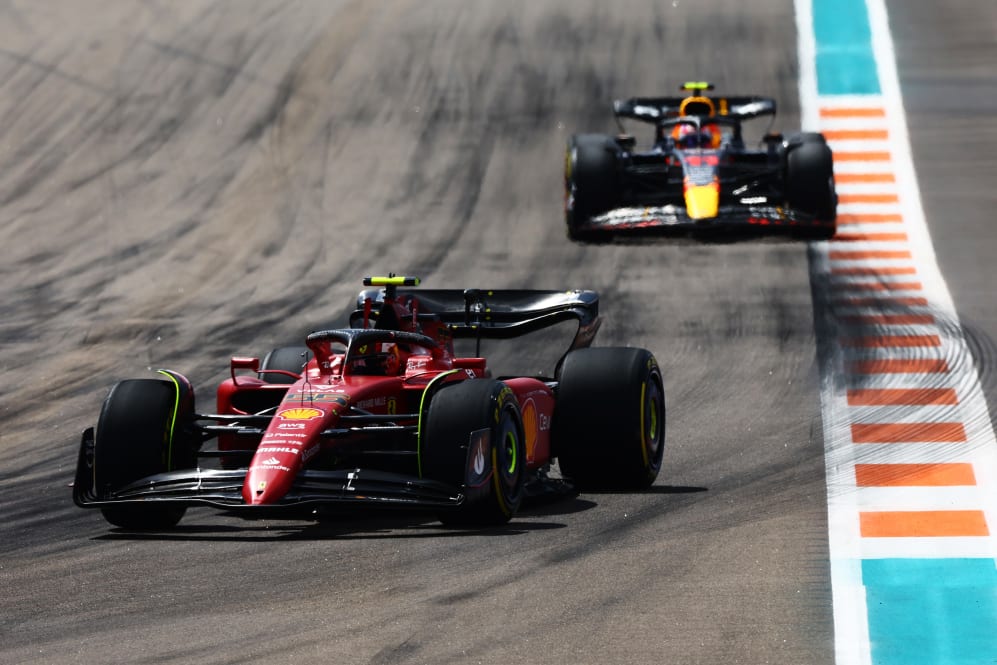 Team Principal Christian Horner added that Perez may have lost 30 horsepower with his sensor issue.
READ MORE: Exploring the roots of Mercedes' perplexing Friday pace drop-off in Miami
"Checo was really unlucky today, he had a sensor issue early on and lost about 30 horsepower, and he gave it a real go when we pitted him and gave him the tyre advantage and without that issue he may even have finished second.
"We've got some interesting races coming up, the car is running well, we have some development coming in the summer and we need to lose some weight, but we're pleased with what we've come away with this weekend."