'We must prove our ability to react' after testing struggles, says Wolff ahead of Bahrain GP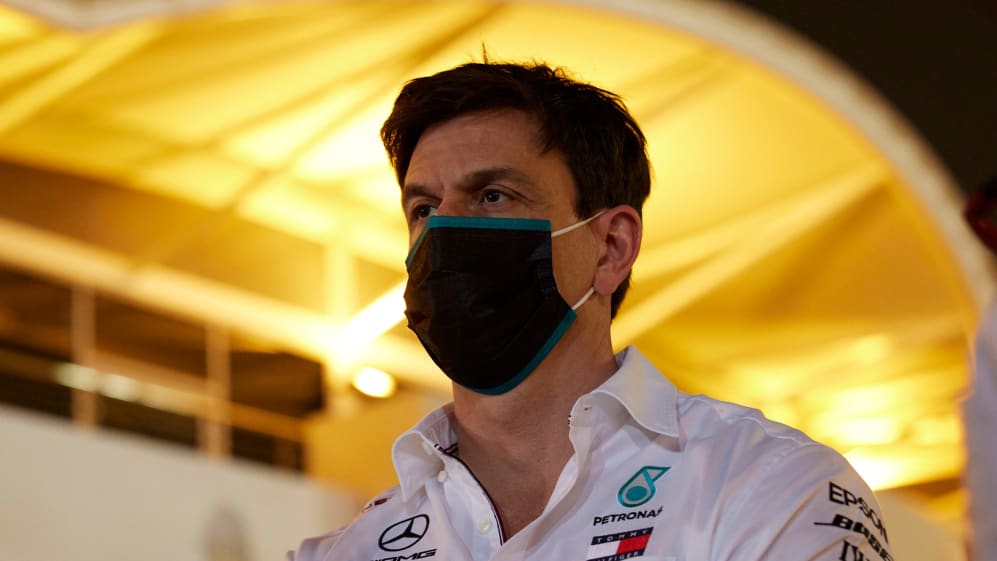 Mercedes boss Toto Wolff has called on the Silver Arrows to dig deep ahead of the Bahrain Grand Prix and forget the challenges of pre-season testing – where Red Bull seemed to gain the upper hand.
The reigning champions have been burning the midnight oil after three-days of pre-season testing in Bahrain that saw them complete the fewest laps of any team – 304 to Red Bull's 369 – and concede that Red Bull were "ahead on performance".
READ MORE: Mercedes 'trying to move the spotlight away from themselves' by calling Red Bull favourites, says Horner
Ahead of this weekend's Bahrain Grand Prix, Team Principal Wolff said: "The W12 wasn't as stable, predictable or planted as some of our rivals. Red Bull looked strong on both the long and the short runs, but as always with testing, it's difficult to be certain of true performance."
And the Mercedes boss threw down a challenge for his outfit, as he added: "The only thing we know for sure is that we must prove our ability to react. From the moment the third day of testing finished, we got our heads down and started to figure out how we can return to Bahrain in stronger form in just a few days' time."
Mercedes won November 2020's Bahrain GP but lost the season-ending Abu Dhabi race to Red Bull's Max Verstappen. This season, their championship rivals – with Sergio Perez alongside Verstappen – look like a real threat.
"This team's biggest strengths are our people and our values, and after a tough test, I know that we can fight back stronger," said Wolff.
"I'm looking forward to getting this new and exciting season underway, seeing the progress we can make and how we fare in Bahrain," he concluded.
This weekend's Bahrain GP sees the venue return to its traditional March slot on the calendar, while Red Bull aim to buck tradition and win their first Bahrain GP since 2013.
SEASON PREVIEW: The hopes and fears for every Red Bull fan in 2021