'We probably have to try quite hard to lose it' says Horner as Red Bull eye both titles for first time since 2013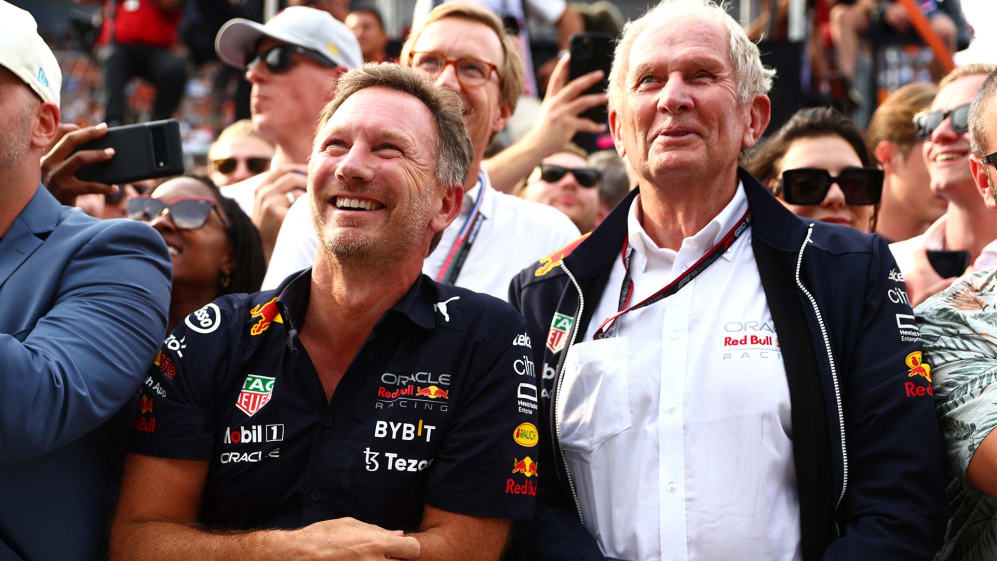 Christian Horner could be forgiven for his post-race demeanour in Zandvoort, such was the manner in which his charge took victory in the Dutch Grand Prix. With Max Verstappen showing no signs of pressure despite the huge number of fans there cheering him on, the Dutchman secured the win with surprising ease – and in doing so, moved Red Bull closer to both world titles.
Verstappen has 310 points in the drivers' championship, with team mate Sergio Perez and Ferrari's Charles Leclerc equal on 201 points in pursuit. There are just 190 left on the table, including the bonus points for fastest lap along with those for the Sprint in Brazil.
All of which means the Dutchman needs just four second place finishes and a fifth from the last seven races to seal back to back titles – and that's assuming Leclerc wins every race and takes the bonus points. And with Red Bull streets ahead in the constructors', it was easy to see why Horner was in a jovial mood.
READ MORE: Verstappen says Dutch GP win was 'extra rewarding' after overcoming Safety Car drama and Mercedes threat
"We're in a great position," said Horner at the end of the Dutch Grand Prix, "and we probably have to try quite hard to lose it. But mathematically, nothing is done until it's done. Our approach is as it's always been, go one race at a time. Next race, next Sunday, same effort. We don't allow ourselves to think too far ahead."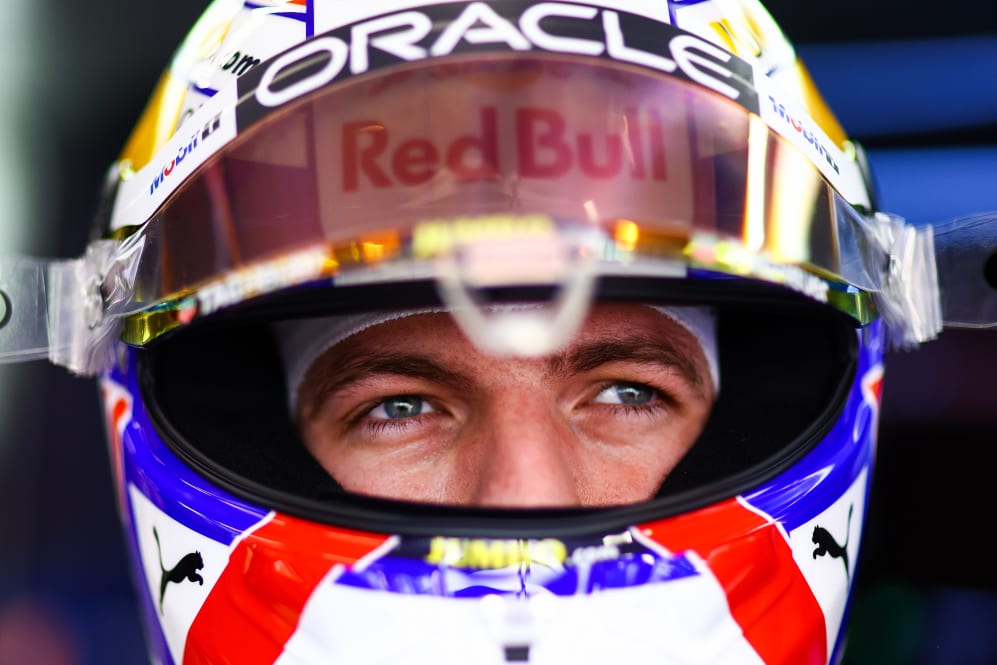 While Horner was full of admiration for the work entire Red Bull team is doing, he reserved special praise for his winning driver on Sunday.
"What really impressed me this weekend was... it's madness here, and Max, he was in the zone from the moment he arrived to the moment he saw the chequered flag."
Verstappen could have been forgiven for losing his cool towards the end of a frenetic race that saw a late VSC called before a full Safety Car came out – all of which left every team with a strategy headache. But Red Bull once again, as they have so often this season, made the strategy calls look easy.
READ MORE: 'There is something wrong we need to address' admits Binotto after tough Dutch GP for Ferrari
"That was a massively tough race with the Virtual Safety Car to Safety Car; it was a matter of making the right calls at the right time. Particularly that last one, to pit Max from the lead, put him behind what would have been two Mercedes – but for us it was crucial to put him on the right tyre and it worked out beautifully in the end.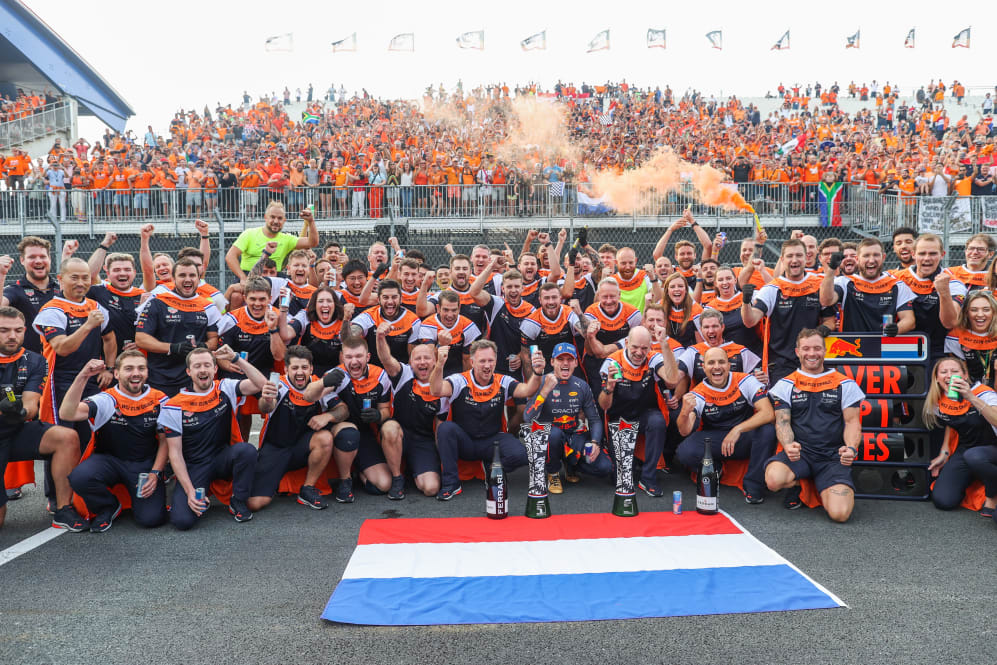 "I thought [Mercedes would] keep George [Russell] out as a sort of a rear-gunner to try and hold Max back but then when they pitted George it gave Max a free run at Lewis. Obviously, there was a tyre off-set and Max got the job done very quickly."
With Verstappen seemingly marching towards a second straight drivers' crown, Horner admitted that that's not necessarily the title that will mean the most to him. Last year Red Bull were beaten to the constructors' by Mercedes – but this year, their lead over Ferrari is a mighty 135 points.
"The constructors', that's team versus team and that's been dominated by next door [Mercedes] for the last eight years. If we manage to bring that one home, that for us is as big as the drivers' this year."
READ MORE: 'I'd rather take the risk to win' says Wolff as he defends Mercedes' Safety Car strategy in Zandvoort