'We thought Q3 would be a stretch' say McLaren duo after lining up behind P3 rivals Ferrari in Brazil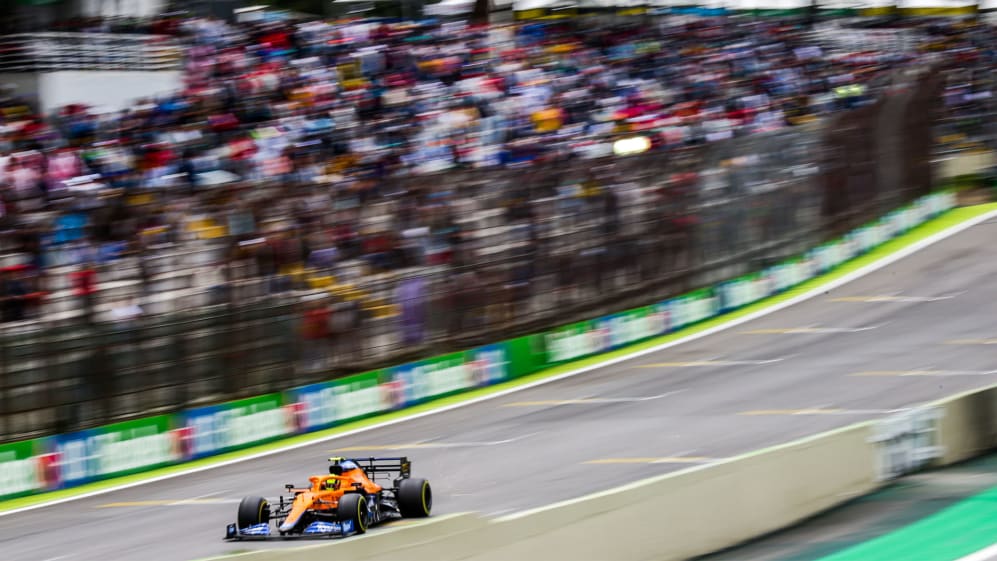 Even though they were beaten by Ferrari in qualifying on Friday, McLaren were happy just to get both cars through to Q3 after a tough start to their Brazil weekend.
Ferrari moved ahead of McLaren into third apace in the constructors' championship with a strong result in Mexico last weekend, but Charles Leclerc was predicting a fightback at Interlagos, tipping McLaren to have the advantage. There was no soft tyre running for Lando Norris and Daniel Ricciardo in FP1 before qualifying so their pace was unclear, but Norris is satisfied with lining up directly behind the two Ferraris in eighth place for the Sprint.
"I could say [I wanted more] but I think that would be slightly optimistic from where we were in FP1," Norris said. "I was 15th or 16th so it wasn't looking too good, we were quite a long way off again. So we were confident we could make improvements but I don't think we were as confident we could make it into Q3 as we did.
READ MORE: Ferrari duo pleased to beat McLarens but say AlphaTauri 'just too quick' after Sao Paulo GP qualifying
We're not ahead of the Ferraris and that's where we need and want to be.
"We did honestly make some good improvements from FP1. I just couldn't push on the car this morning, so we made it in a way which was easier to be able to push on it and push the braking and so on, and I think we took a very good step.
"Of course we're not ahead of the Ferraris and that's where we need and want to be, but to be right behind them is the best we could do, so I'm pretty happy with that.
READ MORE: Sao Paulo Grand Prix Qualifying Facts & Stats - Latifi ends Russell's long-standing qualifying record
"It's our aim. A car that's normally a little bit quicker, like the amount they were - which was just under a tenth - I think you have a decent chance to hold them off. If they were maybe two or three tenths ahead like they were in Mexico, that's when you see the gap get much bigger in the race.
"So I think we're in a good position. It's a tricky first couple of corners and first lap here, as you saw [in 2019] anything can happen with the incidents and Safety Cars and so on, so optimistic and lap one is our aim to get ahead."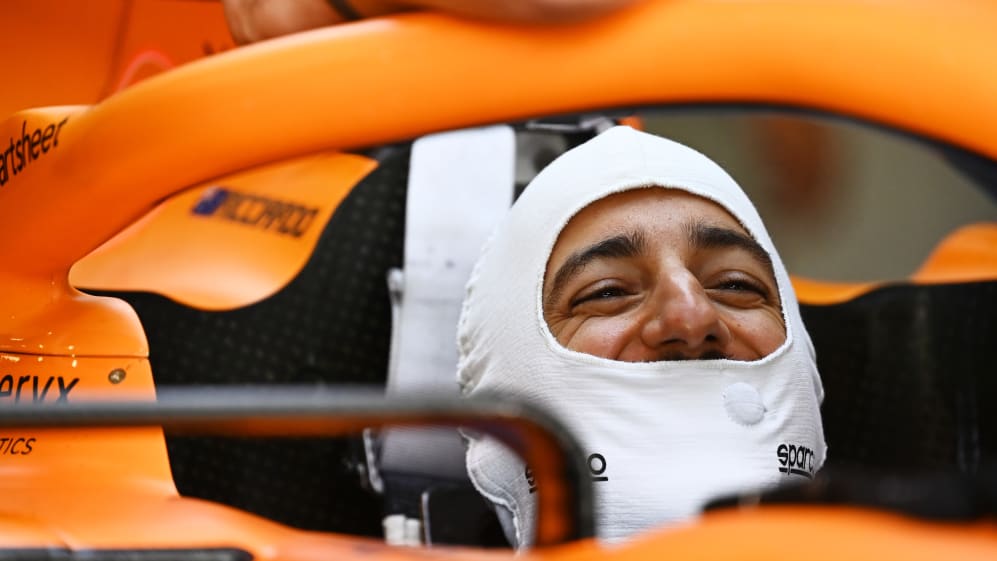 It was a sentiment that was echoed by Ricciardo, who felt the performance on the medium tyre in practice left McLaren on the back foot heading into qualifying.
"This morning, we didn't run the soft but our pace didn't seem crazy," Ricciardo said. "It's a fairly long race around here. Obviously the lap is short but 24 laps is quite a bit with the tyre deg that's pretty high here.
"This morning Ferrari looked like they were going to be quite a long way up the road and I think we're a tenth off them. So I think we're OK. It's obviously towards the back end of the top ten but coming into qualifying we honestly thought that Q3 was going to be a stretch, so to get both cars in is okay."
HIGHLIGHTS: See all the action from qualifying at Interlagos as Hamilton heads Verstappen