'We took the right road' says Leclerc as Ferrari end Friday on a high in Hungary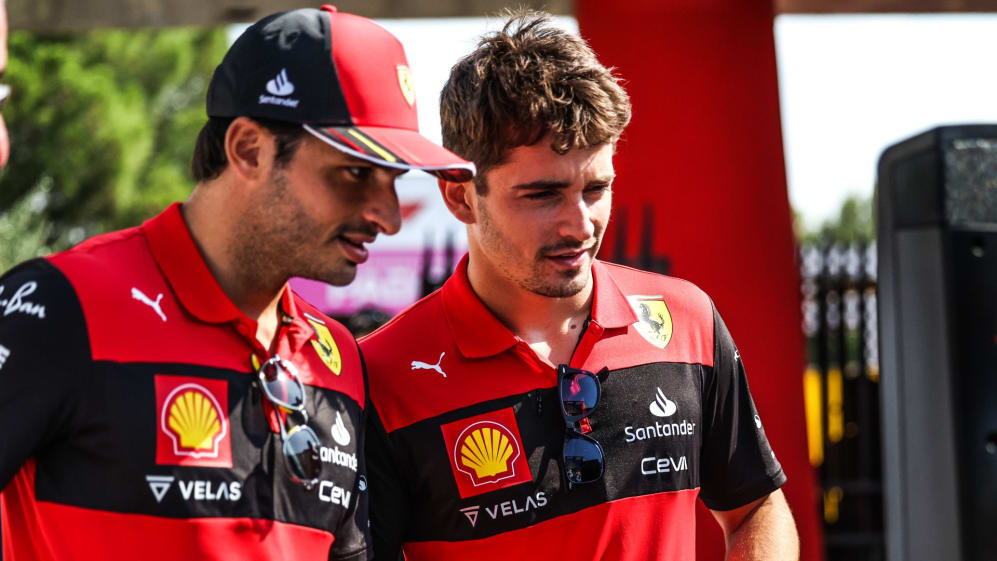 Ferrari topped both opening practice sessions in Hungary, Charles Leclerc having set the fastest time in FP2 after Carlos Sainz led FP1 – and the Monegasque said he enjoyed a "very productive day" as the Scuderia set the pace.
Leclerc, who entered Hungary with a victory in his sights after disappointment in France, finished third in FP1 and then led FP2 by a margin of 0.217s in front of McLaren's Lando Norris, with Sainz just 0.014s behind in P3 to leave Max Verstappen fourth in the late session at the Hungaroring.
READ MORE: 'It's going to be a tough weekend' – Mercedes drivers lament 'difficult Friday' in Hungary after failing to crack top-7 in FP2
"It's been a very productive day, changed quite a lot of things on the car on my side," said Leclerc. "FP1 was quite tricky, FP2 we took the right road so confident that we did the right work for Sunday."
And he wasn't too perturbed about the prospect of torrential downpours on Saturday, saying: "It looks like it's going to rain tomorrow so we have to be on top of this and obviously put the tyres in the right window, which is always a difficult thing whenever it's raining. This will be our main priority, but hopefully if we manage to put them in the right window, we will still have this advantage."
Sainz, on the other hand, set the fastest time in FP1 to leave Verstappen second by 0.130s, Leclerc another 0.159s behind in P3. The Spanish driver almost faced the opposite fate to Leclerc on Friday, as he explained that set-up changes cost him both performance and confidence in FP2.
"For sure, straight out of the box in FP1, I felt very comfortable, very happy with the car balance, but obviously you always feel like there's things to improve, things to find," said Sainz. "We tried a couple of different set-up directions going into FP2, which made us lose a bit of confidence in performance, but we know exactly why and for tomorrow and Sunday we believe we can go back to where we were in FP1 and be a bit more competitive."
READ MORE: 'He's such a legend of our sport' – Vettel's fellow drivers hail him as 'an inspiration' following his retirement announcement
He added that Friday was almost a "test day", given impending thunderstorms in Hungary.
"It's difficult, but today was a good day to test a few things as conditions were very stable throughout the day. And we definitely managed to take out a couple of doubts with the direction to follow throughout the weekend and yes, I think it was a very interesting Friday. Let's call it a test day, no?
"And for tomorrow and Sunday, we'll put on everything that we think is more competitive."