Feature
Alonso's first home race since 2018 and 4 other fascinating storylines ahead of the Spanish Grand Prix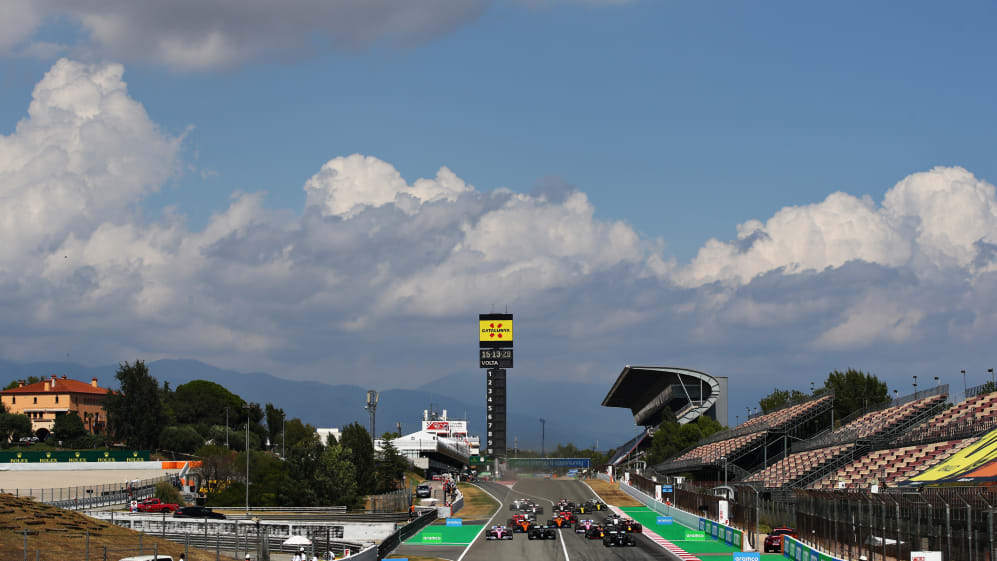 The races are coming thick and fast now as we head straight from Portugal to Spain to complete the first double-header of 2021. Here's a few things we're looking forward to ahead of our return to Barcelona...
1. Fine margins between Mercedes and Red Bull
You know there's a proper championship battle on the go when tiny incidents can have such a big impact on the outcome of a race, but that's exactly what happened in Portugal.
Max Verstappen could have been on pole position but for a snap of oversteer at Turn 4 that resulted in his best lap time being deleted in Q3, while traffic was also given as a reason why he didn't match that effort on his final run. Then there was another small wobble at Turn 14 early in the race that allowed Lewis Hamilton the chance to regain second place, and then the final lap time deletion that cost Verstappen an extra point for fastest lap.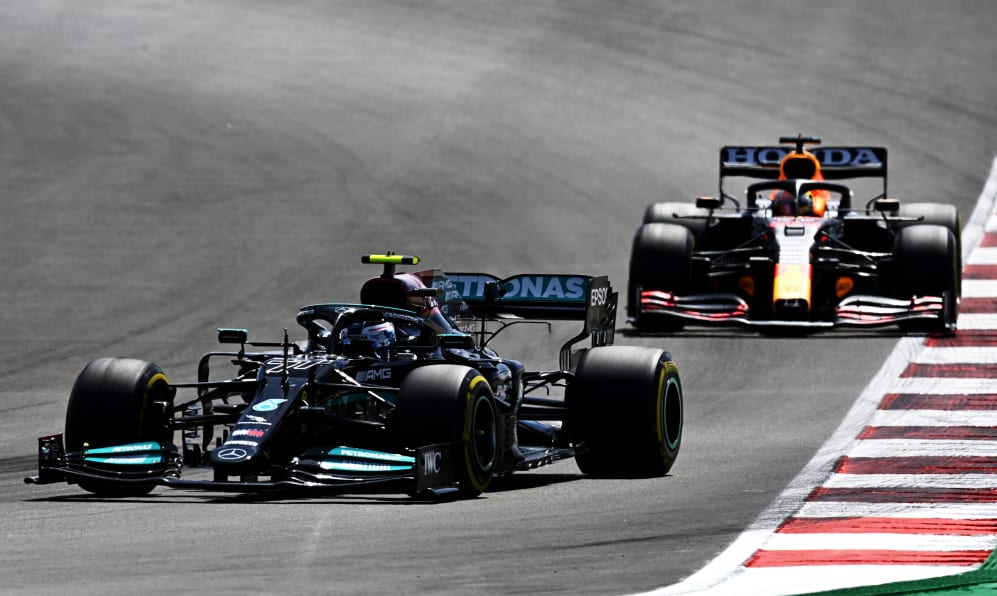 The fact that each one of those either cost Verstappen a point or a much better chance of victory when they were such small moments shows just how close this fight is.
Barcelona is likely to see more of the same, where Red Bull are hopeful of being slightly more competitive than in Portimao, but Mercedes have been very strong in the past. Getting everything right through the weekend will be crucial, and that means any lost track time due to issues in practice or the slightest error on a qualifying lap could have a major influence. The intensity is only increasing, and we love it.
TECH TUESDAY: Discover the latest upgrades that Red Bull hope will give them championship supremacy
2. Track limits debate
That's right, we're excited about this… Well, sort of. The whole track limits debate can sometimes be a bit tiresome, but when there are clear regulations that are being applied – as there were in Portimao – it's a sign of the fine margins mentioned above when they become so critical.
READ MORE: Horner says track limit rules have been 'brutal' for Red Bull in 2021 – and team must be 'perfect' to beat Mercedes
In Spain, it's less likely to be a massive talking point as there are few corners that allow a driver to run wide and need punishing by a deleted lap time, because most of the run-off areas are only about a car's width wide and then you're in the gravel. So it'll be less of a debate over the limit and more of a display of skill to get so close, or a costly error for drivers overstepping the mark.
But Turn 3 can sometimes see drivers running too wide while trying to carry as much speed as possible, while there will also be a new corner for drivers to deal with as Turn 10 has been re-profiled since we last raced in Barcelona, and could provide more overtaking opportunities. It's now a long sweeping left-hander that might allow cars to go two-wide and increase the DRS effect out of Turn 9 as there's a longer run before needing to get on the brakes.
READ MORE: 'You know you can go to the absolute limit' – Verstappen and Hamilton on trusting each other to race hard but fair
3. Strong Spaniards with some home support
On Saturday in Portugal it was Carlos Sainz with a big smile on his face after an excellent qualifying performance that secured him fifth on the grid, but by Sunday evening it was his countryman Fernando Alonso who was the more satisfied of the two.
Sainz was hamstrung by the Ferrari strategy as he was unable to make his medium tyres last long enough in the second half of the race and he slid out of the points in the closing laps, while Alonso had the opposite race as he pulled off an impressive first stint and then could attack on hard tyres late on to climb up to eighth. Alonso was only a second behind his team mate Esteban Ocon in seventh, and set the fastest lap of anyone other than the Mercedes and Red Bull drivers.
TREMAYNE: After a shaky start, Portugal proved Alonso and Alpine are getting the hang of F1, 2021-style
Heading into their home race, both Spaniards will be looking to get the better of the other as Ferrari and Alpine looked closely-matched thanks to the latter's step forward in Portugal, and the pair will have some fans cheering them on on Sunday, with 1,000 spectators permitted to watch the Grand Prix from the main grandstand, as Alonso takes part in his first home race since 2018.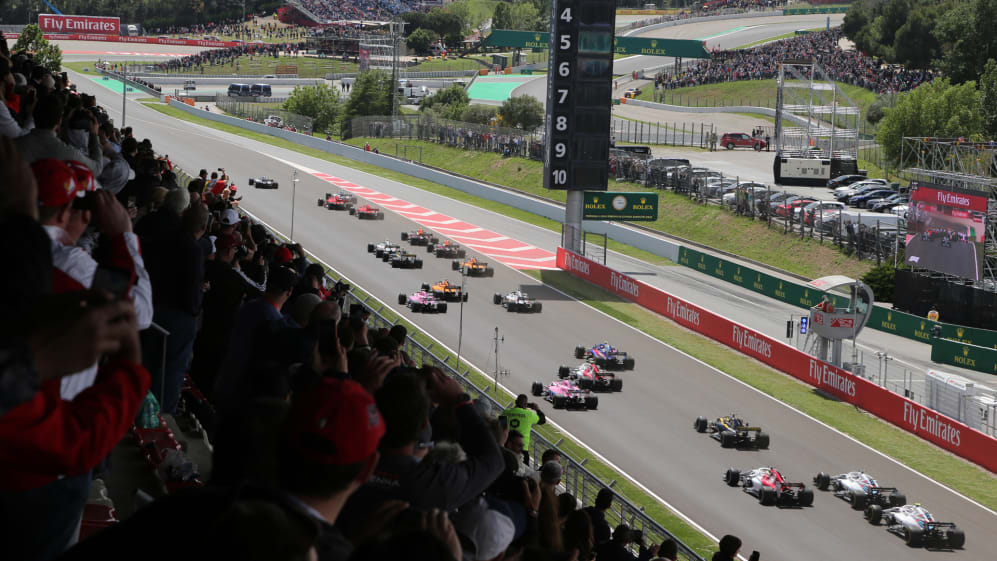 4. Schumacher's progress
There was another step forward seen from Mick Schumacher in Portimao, as the Formula 2 champion continues to find his feet in F1 machinery.
After a mistake in Imola, he was much more solid last time out and was just over 0.6s off a spot in Q2 in a car that hasn't looked competitive so far this year. Then in the race he comfortably outperformed his team mate Nikita Mazepin and was fighting with a Williams as he closed in on and overtook Nicholas Latifi to finish 17th.
READ MORE: Schumacher praises 'big, big steps' from Haas in Portugal, but laments not getting Latifi pass done earlier
His fastest lap was on a par with George Russell's and only 0.4s slower than Sainz, and that wasn't due to any strange strategy either as he started on the mediums and switched to hards, setting his best time just one lap later than the Williams and Ferrari.
Haas expect Barcelona to be their strongest track so far this season having traditionally gone well there and shown more consistency in Portugal, while the drivers both have more experience at the Circuit de Barcelona-Catalunya and are building confidence and knowledge with each passing weekend, so Schumacher will be hoping for more on-track battles in Spain.
5. Which Williams will we get?
Whether Schumacher gets those battles could well depend on how strong Williams are, after a bit of a Jekyll and Hyde start to the season. At times the car has looked extremely strong and at others a nightmare to drive, with both sides of the coin seen within the space of 24 hours last weekend.
The Williams is a very aerodynamically sensitive car, specifically suffering when there are strong winds. In Portugal, qualifying saw the weather calm down slightly and Russell very nearly took the team into Q3, missing out by under 0.06s and starting 11th. With a free tyre choice and quick car, his hopes were high for the race but then the wind picked up again and the Grand Prix turned into a real struggle.
READ MORE: Russell labels Portugal his 'most difficult race since 2019' as he blames windy conditions for Williams' struggles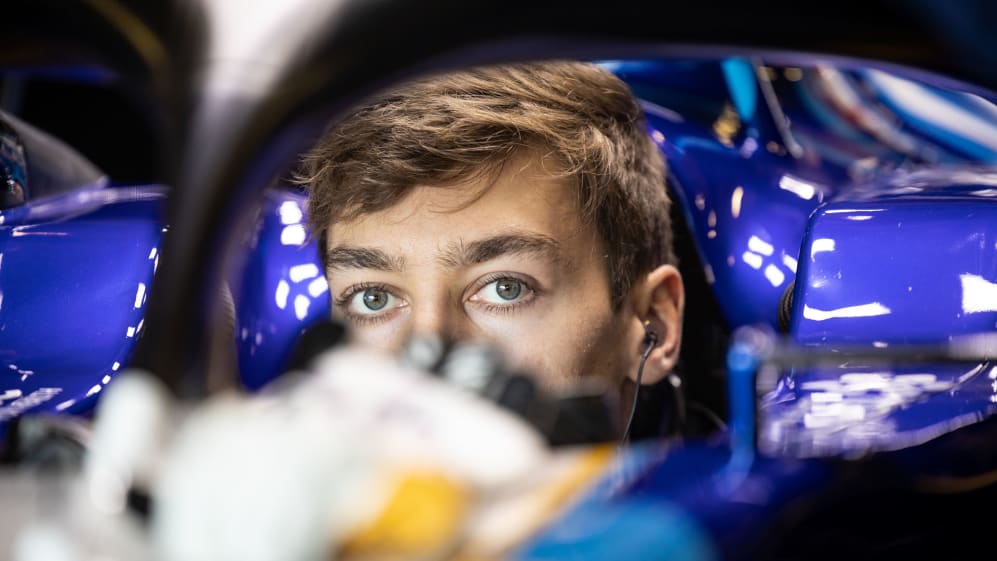 Russell slipped back to 16th and was unable to get anywhere near the performance level of the rest of the midfield, saying his problems were amplified by being in turbulent air. But that hasn't always been the case, as he was extremely competitive in Imola until his collision with Valtteri Bottas.
If the weather conditions are favourable, then Williams could well be eyeing another crack at Q3 and chasing their first points since 2019, but if not then it could be another weekend of struggle, and it's likely to be an invisible factor that decides which team we see.