'We will win together' – Stroll hails Honda partnership as 'final piece in the jigsaw' for Aston Martin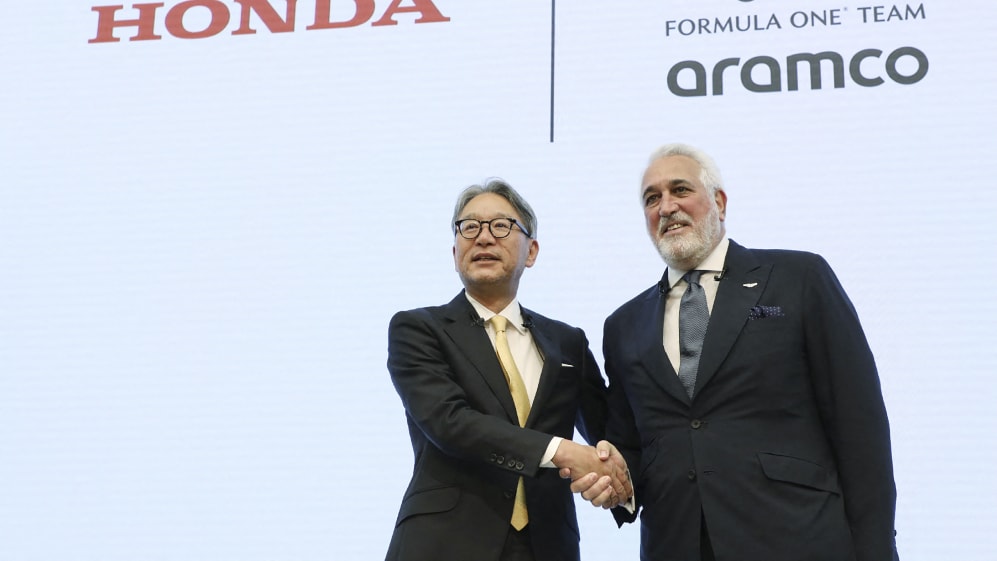 Aston Martin owner Lawrence Stroll says partnering with Honda for the 2026 season is the "final piece in the jigsaw" in establishing them as a title-winning outfit, with the Canadian left in no doubt that the partnership between the two will yield success.
Honda announced that they will be making a full-scale return to the sport in 2026 – having left Formula 1 at the end of the 2021 campaign – and have made the decision to partner with Aston Martin as a full power unit works supplier.
ANALYSIS: How and why Honda and Aston Martin got together for 2026
Speaking at the Honda Global press conference where the announcement was made, Stroll called the partnership a "hugely significant" moment for Aston Martin in Formula 1 and was confident that the two "will win together".
"Welcome Honda to our Aston Martin family," said Stroll. "A partnership with Honda is a hugely significant moment for Aston Martin. Honda is a global titan, and its success in motorsport, especially in F1, is long standing and impressive.
"Six drivers, six constructors' titles, and 89 wins. Express thanks, deep thanks to [Honda CEO] Mr [Toshihiro] Mibe and [President of Honda Racing Corporation] Mr [Koji] Watanabe for seeing the potential of Aston Martin Formula 1 together with Honda. Aston Martin Formula 1 and Honda have a lot in common, including engineering excellence and a long-term commitment and passion to win.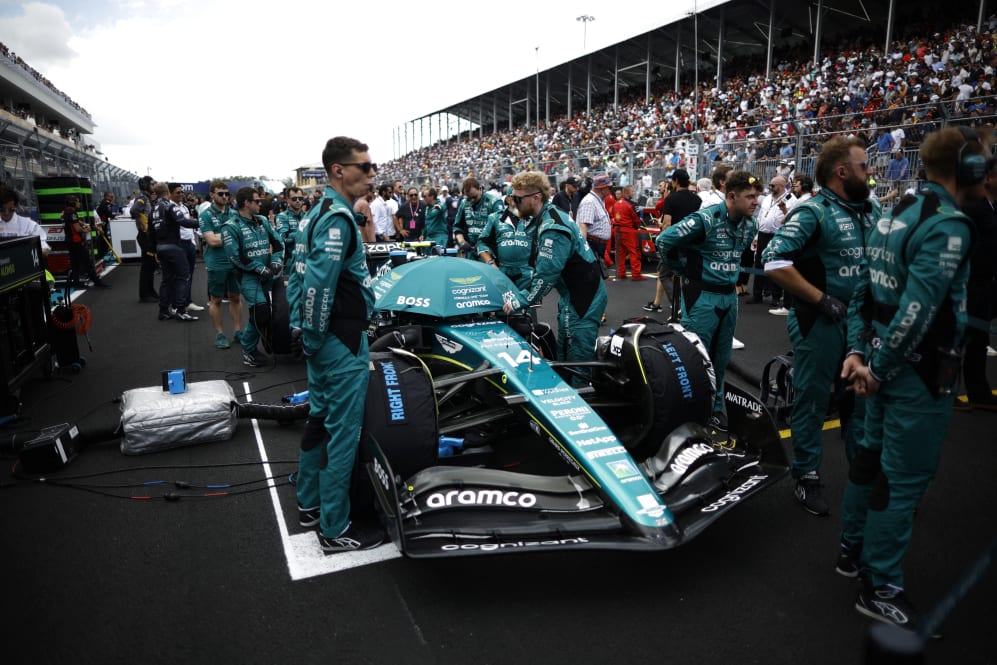 "Honda and its engineers are racers and love to develop their product in competition. Racing is part of its DNA and always has been. Racing is also part of Aston Martin's DNA for the last 110 years. This is our 110th anniversary and together we will win together."
He added: "Formula 1 has never been in a better place. It's the fastest growing sports league in the last couple of years, with a global TV audience of 1.6 billion. We pay tribute to F1 and the FIA for regulations that focus on environmental [impact], sustainability, reducing cost, while promoting cutting-edge technology."
READ MORE: Honda to make full-scale F1 return in 2026 as they join forces with Aston Martin
Aston Martin have made a bright start to the 2023 season, as they currently sit second in the constructors' championship on 102 points – albeit 122 points behind leaders Red Bull – and Stroll believes joining forces with Honda will help them make the step towards fighting for the title.
"Our partnership with Honda is the final piece in the jigsaw to establish Aston Martin as a top team, capable of winning titles," Stroll added. "Combined with our new campus, we are giving the team all the tools it needs to win.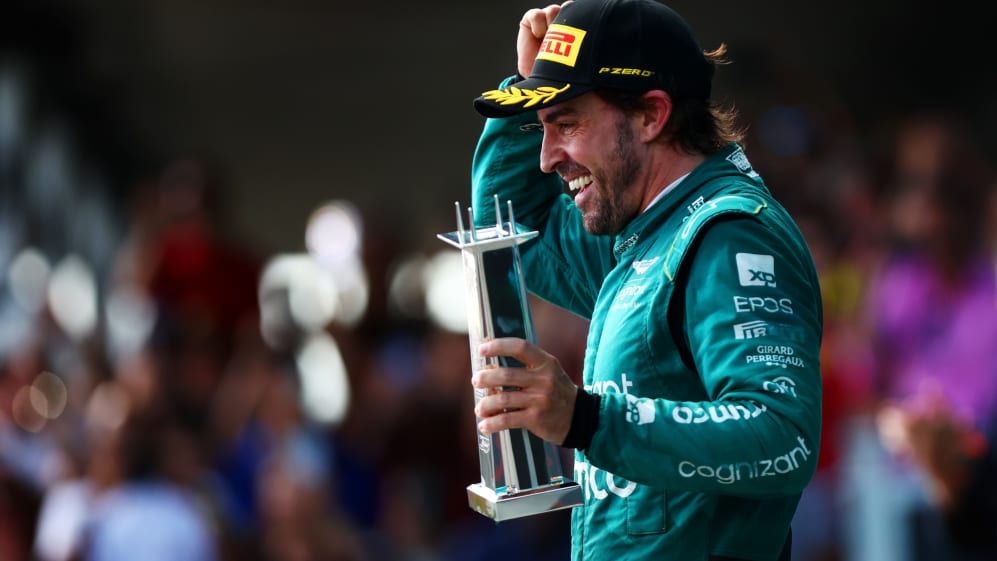 "To establish Aston Martin at the very top of the sport, we need to exploit every single area of our technical package and now a bespoke PU [power unit] is the most important last step in that journey.
"The 2026 regulations will create a reset for all PU manufacturers and Honda's experience and expertise – with the focus on carbon neutrality, sustainability and electrification – are the right match for Aston Martin."
READ MORE: Aston Martin and in-coming engine partner Honda open to extending Alonso tie-up for 2026
Stroll also admitted that Honda's championship-winning success with Red Bull in 2021 and 2022 was a key selling point in Aston Martin's decision.
"Honda has an illustrious history of success in Formula 1. We have been impressed with Honda's journey to deliver a championship-winning engine in both '21 and '22 and it was an easy decision for us to choose to join forces," said Stroll.
"In closing, [it is] a deep heartfelt excitement for these two great companies to get together on a works power unit and I have no doubt we will bring success in the very near future."