'We would be happy with that' – Krack offers his thoughts on how long Alonso could stay at Aston Martin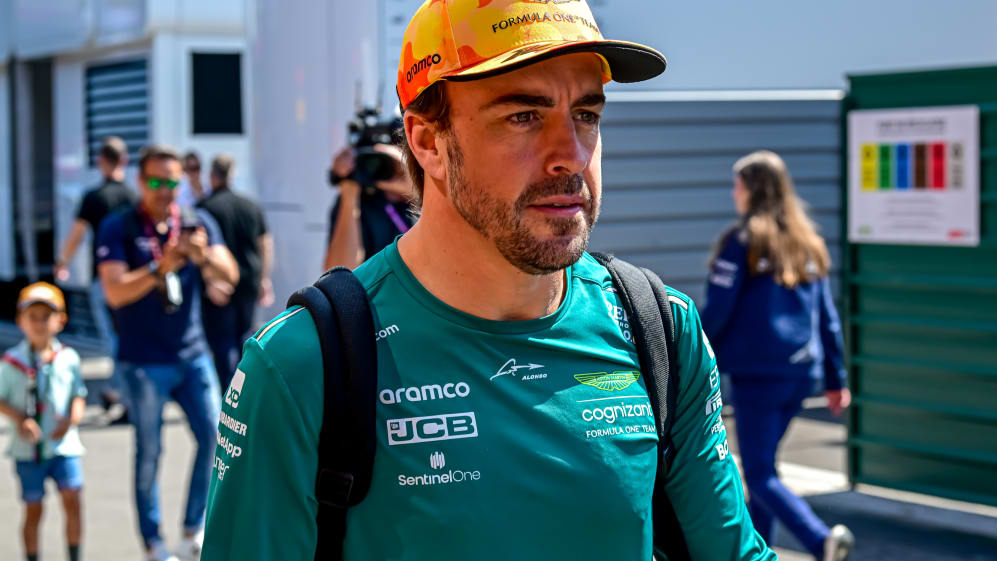 Aston Martin Team Principal Mike Krack admits he does often think about how long Fernando Alonso will drive for the team, although he is happy to hear that the Spaniard plans to race with the Silverstone-based squad for a while longer.
Alonso has enjoyed a stunning start to his debut campaign with the Silverstone based outfit – finishing on the podium in five of the opening seven races of the season as he currently sits third in the championship with 99 points.
READ MORE: Alonso explains why he didn't attack team mate Stroll for sixth in final laps of Spanish GP
Speaking last weekend at his home race in Barcelona, Alonso said that he intended to stay with Aston Martin for a few more years and, during the Team Principal's press conference, Krack was asked for his opinion on the two-time world champion's statement.
"It's nice to hear that, that he has said that several years, we would be happy with that," said Krack. "I think the main thing, and this is one of the big qualities, is the desire to be at the front, the motivation. And I think this is fully on with Fernando.
"We don't think so much about that, to be honest, as you guys know. We take it race by race, and we try to do well every race. It's nice to hear that but we didn't think too much about it yet. Let's make it happen.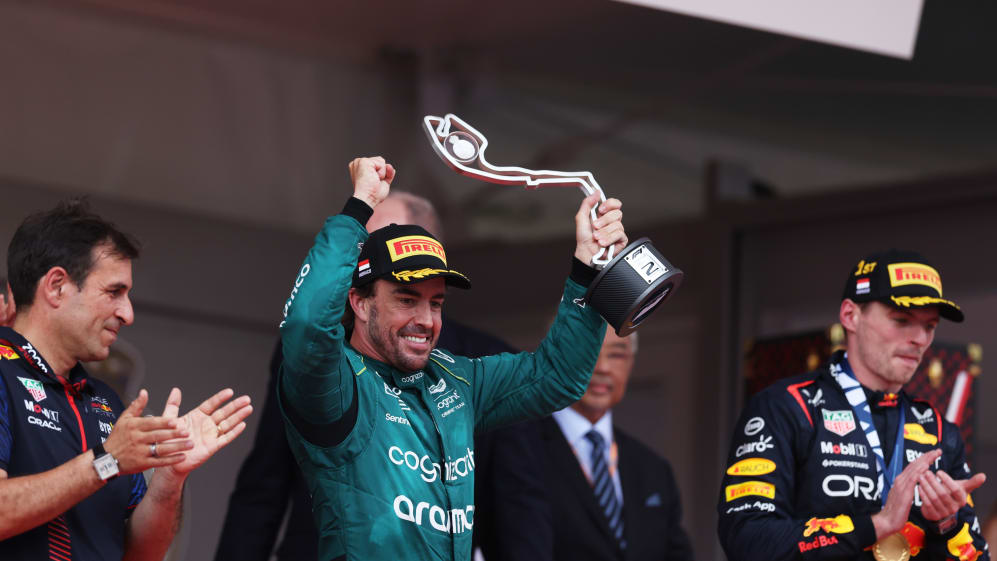 Alonso and Aston Martin's strong start to the season has led many to speculate when they could win their first race of the year, with their best finish coming in Monaco where the Spaniard took the chequered flag in second.
And when asked if he believes they could win a race this year, Krack was in no mood to make predictions, but called on his team to be ready if the opportunity presents itself this season.
THIS WEEK IN F1: 10 quiz questions on the latest F1 news after the Spanish Grand Prix
"I think that is very difficult to say because it's such a relative competition that you are depending on the pace of others, you are depending on yourself, so I think it would be bold to say we will win this one, or that we are close to winning," Krack explained.
"We have to see. We have to be there at each opportunity that is coming and, if it comes, we have to be ready, and until then we have to work hard to keep ourselves in the position to be there. I will not make any predictions of when we're going to win a race."