Webber explains the trick he pulled on Salo to ensure points on his F1 debut with Minardi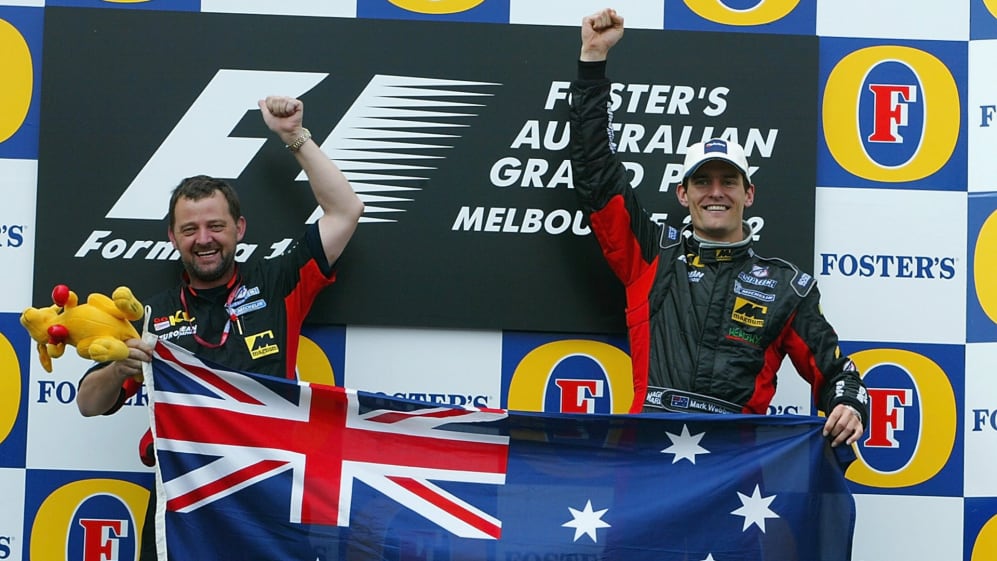 Mark Webber went on to become a multiple race winner and championship contender in Formula 1 with Red Bull, but the Australian's F1 career had much more humble beginnings with the Minardi team, for whom he made his Grand Prix debut at his home event in Melbourne in 2002.
Then F1's perennial backmarkers, Minardi had been taken over by Australian businessman Paul Stoddart in 2001, and for 2002 he had been persuaded to give Webber a two-race contract to drive for the team.
READ MORE: Webber reveals his biggest regret over 'Multi 21' battle
The Australian Grand Prix was the season opener, and in a race of high-attrition – 14 runners were not classified finishers – Webber battled his way to fifth place, picking up two points, which, incredibly, matched the entire points haul the team had managed for the seven previous seasons combined.
It was a fairytale story for Minardi, Stoddart and Webber himself, and in the latest F1 Unscripted with Heineken, Webber revealed how some cunning racecraft had ensured he bagged those two points, despite having Finnish racer Mika Salo in a faster Toyota bearing down on him in the final laps.
"The race was wild to say the least. I do not know how that race was not red flagged," Webber told David Coulthard.
"The crash was huge – Ralf Schumacher took half the field out and they kept the race alive, and I'm like 'game on – there's going to be some big attrition here'."
PODCAST: Mark Webber joins Tom Clarkson on F1's Beyond The Grid podcast
Webber was running in fifth when Salo caught right up to him on the penultimate lap of the race.
"Mika Salo arrived on me, late, with a few laps to go, with a superior car advantage, and I'm like 'there's no way you're coming past me. Absolutely no way – I'm going to make this little black baby as wide as I can'.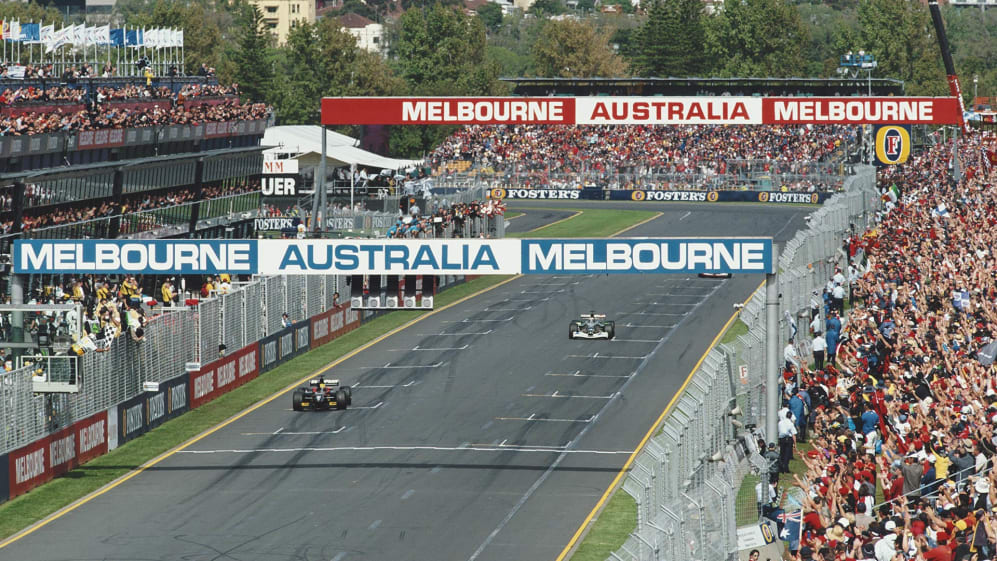 "There was some radiator coolant down at Turn 3, which had been there for the whole race, I think it was from Jenson [Button]'s car, because he got nailed at the first corner.
"The coolant was there for the whole Grand Prix and none of us could go there.
"Salo tried to attack me down into Turn 3, and I thought 'if I send him the long way round he might have a look at that coolant' and sure enough, he turned in a bit later as I defended the inside and then… around he goes [Salo spun]. Beautiful – that was poetry in my mirrors."
PODCAST: Listen to Mika Salo on life as a super sub, giving up certain victory, racing through injury and more
Webber was then able to cruise to the finish to pick up those vital points.
Not only did the result break Minardi's long points duck, it also ultimately meant the team finished above both Toyota and Arrows in the Constructors' Championship – meaning a boost in precious prize money – and ensured Webber kept his race seat for the whole season.
Tap the video above to hear the full story – plus Webber's take on the rest of his fascinating career, including the famous 'Multi 21' clash with Sebastian Vettel...