'We'll get another chance' – Ricciardo not dwelling on missing out on Italian GP podium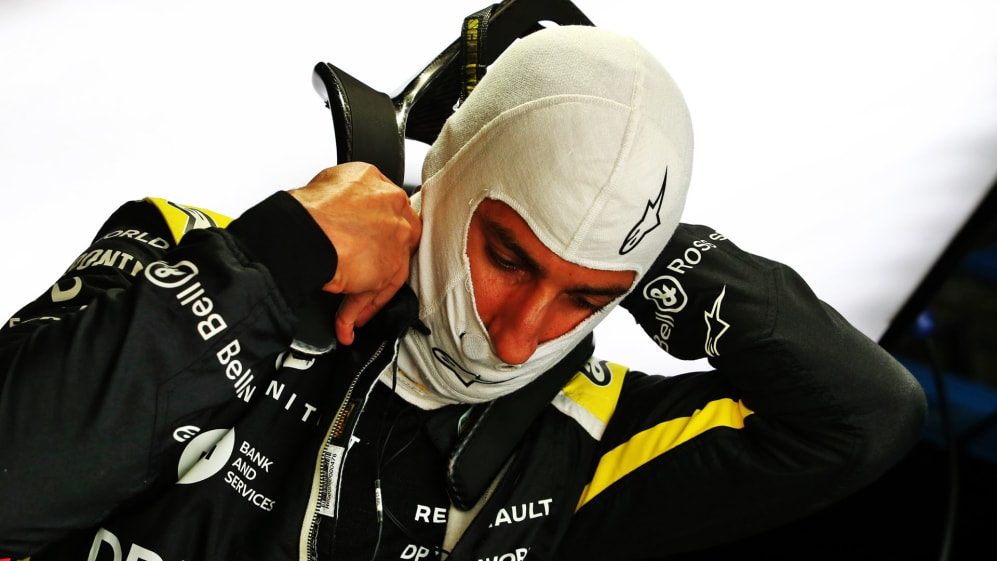 Daniel Ricciardo has arrived at Mugello content with his P6 finish at Monza, the Renault driver insisting he was 'at ease' despite missing out on standing on the first podium not to include a Red Bull, Ferrari or Mercedes driver since 2012, in last weekend's Italian Grand Prix.
The Australian clinched 29 podiums with Red Bull between 2014 and 2018 but he's yet to seal a top three finish with Renault. Given French team's low-downforce forte and his P4 at Spa-Francorchamps, Monza was seen as one of the Australian's best chance to land one this season. So did it hurt to miss out when other midfield runners took all three rostrum spots?
READ MORE: 'It can't get any worse than Monza' says Verstappen as he predicts Red Bull revival in Mugello
"No, I was pretty at ease with Sunday," he said ahead of this week's Tuscan Grand Prix. "Obviously the podium was mixed and so it could be seen as a missed opportunity but we did a great race I think we made positions at the start, we were running strong in fifth and just the timing of the safety car [and] red flag, put us back to 10th and put us out of reach of the podium. So it was just circumstances."
Three drivers – Racing Point's Lance Stroll in third, Carlos Sainz in second place for McLaren and AlphaTauri's shock winner Pierre Gasly – took their second career podiums each last weekend.
"Looking back at Monza, in a way, it could have been anyone's," continued Ricciardo.
"I don't want to downplay the podium and what Pierre and Carlos and Lance [achieved]. It's just a bit of timing and that could happen on another weekend and we might be there in the right place.
"I'm confident that we'll get another chance. If not, I'll drive harder and work a bit harder for it."
Ricciardo is now raring to go for the first F1 Grand Prix to be held at Mugello – with forces of up to 5G set to put the drivers to the test physically – as the fastest-ever breed of F1 cars get pushed to the very limit at this high speed track.