'We'll get to where we need to be' – Hamilton opens up on new Mercedes deal as he sets sights on 8th world title
Lewis Hamilton has shared some more thoughts after agreeing to a new contract with Mercedes that will keep the seven-time world champion at the Silver Arrows and in Formula 1 through the 2025 season.
Fresh from the deal being announced, which will see the Briton race into his 40s, Hamilton faced a range of questions from the international media during the pre-Italian Grand Prix weekend press conference at Monza on Thursday afternoon.
READ MORE: Hamilton signs new two-year Mercedes deal to end speculation over F1 future
Hamilton's renewal, which ties in with a two-year extension for team mate George Russell, comes as Mercedes look to get back to title-winning ways after challenging start to F1's latest ground-effect era.
Making his and Mercedes' intentions clear from the outset, Hamilton said: "The goal [of winning] is simple, setting the target is simple, achieving that target is not. It's going to take all of us pulling together.
"I think every team here, and every driver, is working so hard to get on top of the aero package that they have, the team that they have, and pull everyone together… Having everyone firing on all cylinders is not easy in a large team and so that takes consistent work.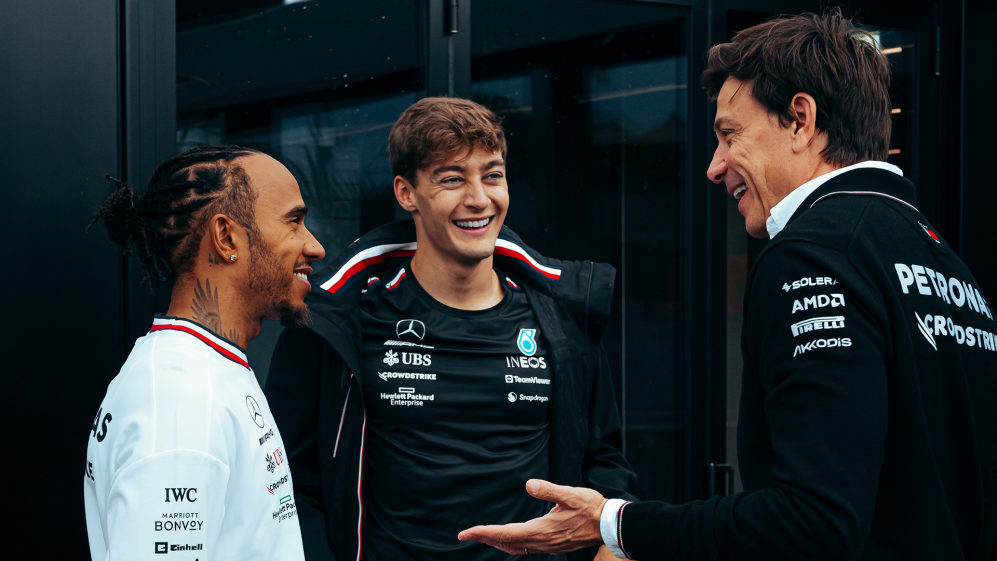 "It's the same from the driver's perspective, just making sure you're performing every weekend. Even though I've been driving and racing all these years, I still feel like I can improve each weekend.
"I think that's what I love about this sport, it's like… You're never going to reach perfection, but the pursuit of perfection is one of the most exciting things about what we do."
READ MORE: 'It's not that they have a magic bullet' – Vasseur outlines what it will take to reel in Red Bull over second half of season
Having also mentioned 'unfinished business', Hamilton was pushed on what this means, to which he replied: "Well, we're trying to win more world championships. I think the unfinished business is getting us back to the top, it's getting back and fighting for world championships.
"We've been the most successful team in history and [had] the most successful run in the past 10 years or whatever. It's been a challenge this past year, so I think it's getting us back to where we belong and operating on all cylinders, which you're seeing Red Bull doing."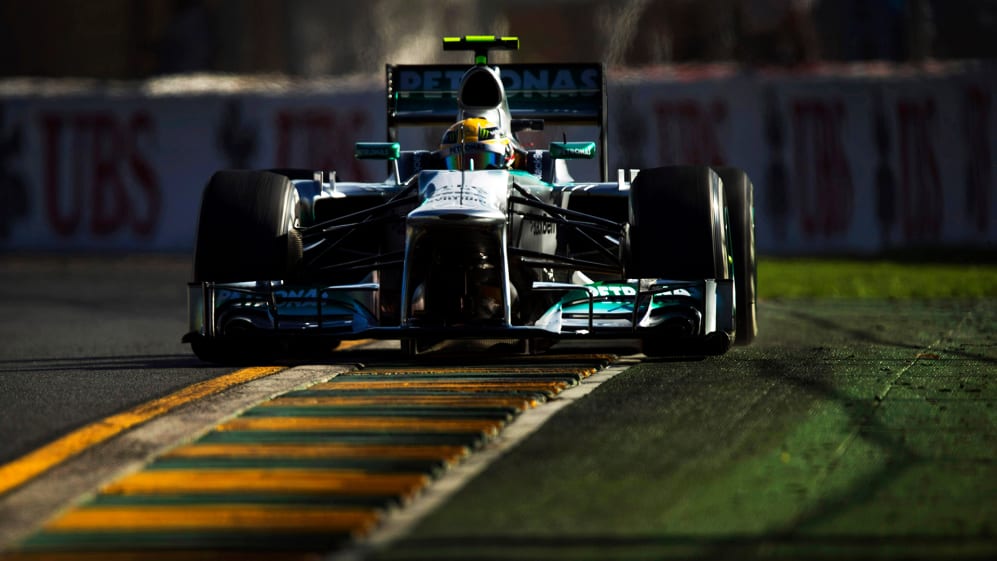 With Mercedes' last constructors' title win coming in 2021, and his last drivers' title win coming in 2020, Hamilton explained what he's seen back at Brackley to convince him that better days are just around the corner.
"It's the meetings we've been having with all the engineers, with [Technical Director] James Allison and the whole group back at the factory, the heads of all departments coming together and talking," he added.
NEED TO KNOW: The most important facts, stats and trivia ahead of the 2023 Italian Grand Prix
"[They're] engaging better than ever before about where we are, the mistakes we've made, why we made those decisions and why we won't make them again, and where we're going.
"It's just all having that confidence in each other that we're the best at what we do and when we come together, given time, we'll get to where we need to be."