'It's not that they have a magic bullet' – Vasseur outlines what it will take to reel in Red Bull over second half of season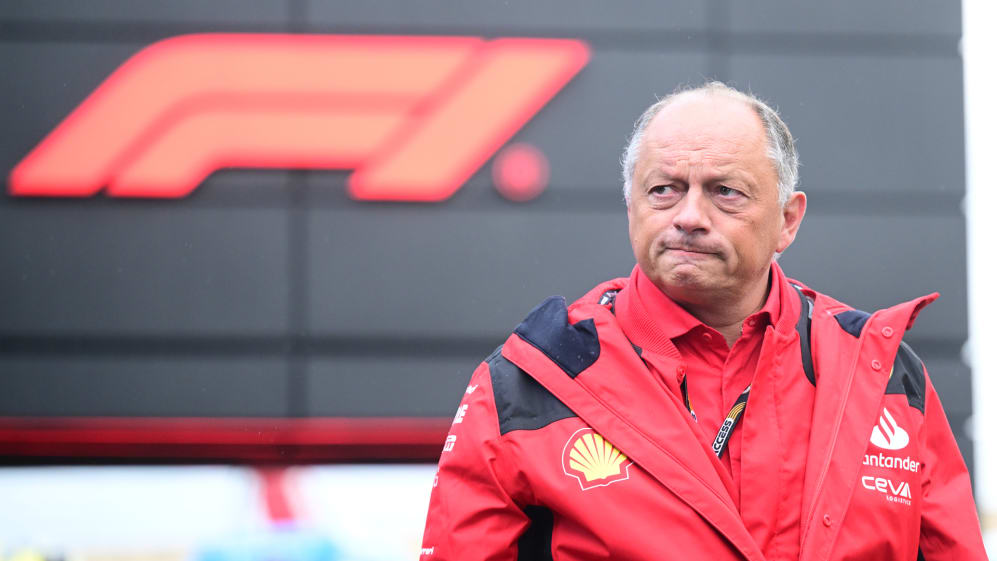 Ferrari team boss Frederic Vasseur has expressed optimism that current F1 pace-setters Red Bull can be caught, claiming marginal gains "in every single pillar of performance" will be key, as opposed to unleashing one "magic bullet".
Red Bull have dominated the 2023 season so far, winning all 13 races from Bahrain to the Netherlands with Max Verstappen and Sergio Perez to build up comfortable advantages in both the drivers' and constructors' championships.
BEYOND THE GRID: Fred Vasseur on his 'biggest challenge' and pursuing the 'pinnacle' with Ferrari
Nearest rivals Mercedes are now 285 points adrift, followed by Aston Martin and Ferrari, who have experienced an up-and-down campaign with an SF-23 package that has reached the high of pole position but also left drivers Charles Leclerc and Carlos Sainz scratching their heads.
Asked about this year's titles being out of reach, and what would represent a successful second half to the year for Ferrari, Vasseur said: "For sure, if you have a look on the numbers, it's quite difficult to imagine we could be champions on the team and driver championships.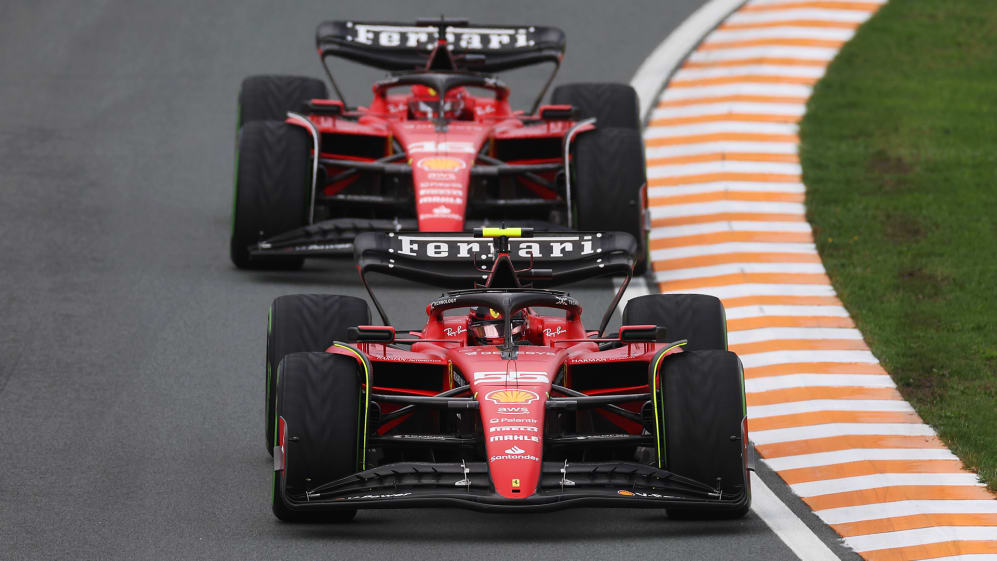 "But we need to keep the same mindset, to try to get the best on every single weekend, not to be focused on the championship. We have to improve the package, also to improve what we are doing on track, to try to get the best from the package that we have – it's where we have to be focused.
"I don't want to fix a target to say we have to do 'this' or 'this'. As long as we have room for improvement, we have to be 100% focused on this. It's clear that on every single topic, and every single pillar of the performance, we need to take a step forward."
IT'S RACE WEEK: 5 storylines we're excited about ahead of the Italian Grand Prix
Pushed on where he feels Red Bull are making the difference, Vasseur added: "I'm not sure that they have an area where they are much better than someone else. I think it's everywhere they are performing, in every single pillar of performance, the drivers, engine chassis, aero, suspension, strategy…
"I think it would be a mistake to say, 'Okay, they are much better than us in this area, let's be full push on this one'. We have to try to get the best from what we have in every single area and to do a small step everywhere."
Ferrari confirmed at the Dutch Grand Prix – where Leclerc and Sainz endured a particularly challenging weekend at the wheel – that they are working on a "brand-new" car for the 2024 season, as they look to deliver on Vasseur's wish to improve in all areas.
With all of the above in mind, Vasseur underlined his belief that Ferrari have the "team spirit, passion, budget and facilities" to get back to winning ways and end a title drought that stretches back to the 2008 campaign.
"It's never that something is missing in a team when you are not winning," the Frenchman commented. "Even when you are winning, it's not that you have something special – I'm really convinced about this.
THIS WEEK IN F1: 10 quiz questions on all the F1 news ahead of the Italian Grand Prix
"It's not that Red Bull have a magic bullet. Perhaps that Max is doing a mega job today, but also it's coming from the fact that they are dominating and they are putting Max in a very good position to do a good job.
"I'm not sure that we have to change something. We have to improve everywhere, in every single area, in every single department. If two or three tenths are missing, I'm much more convinced that it's 10 times two or three hundredths of a second per lap than something else."