'We'll give it everything we've got' says Hamilton as he anticipates 'very difficult' final 6 races of 2021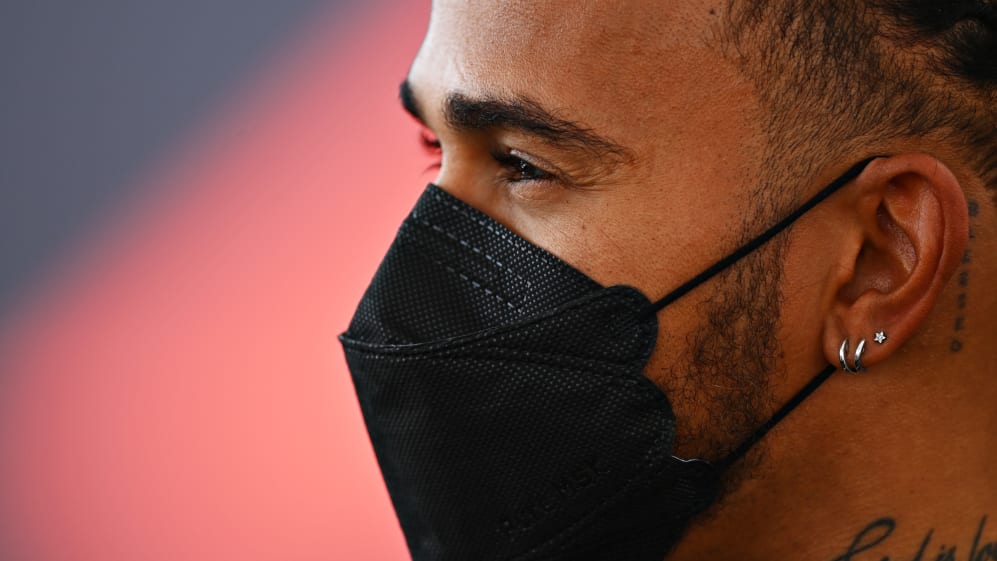 Lewis Hamilton has refused to concede that there will be races in which Mercedes will be second to Red Bull on pace as he spoke about his approach to the last six Grands Prix of this title fight, beginning with this weekend's United States GP.
Six points behind Max Verstappen in the standings having touched down at the Circuit of The Americas on Thursday, Hamilton and Mercedes have a great record at this venue, the Briton having won here five times since 2012 with a podium in seven of eight COTA appearances. What follows, however, is the Mexican Grand Prix – where Red Bull have won twice in the last five years. Hamilton was asked if he expects to find Mexico more of a challenge than the US.
READ MORE: F1's return to COTA, Ferrari vs McLaren and more – 5 fascinating storylines ahead of the US GP
He replied: "It's important to win every race somehow, you know, maximising our points – that's our goal over these next six races – it's going to be incredibly difficult and there will be moments where we can perhaps edge them [Red Bull] out and… I don't like to assume that Mexico is not going to be strong but they are usually very strong in Mexico.
"But yes, I think it's going to be... a lot can happen in these six races, so I think we just take it one race at a time, give it everything we've got," he added.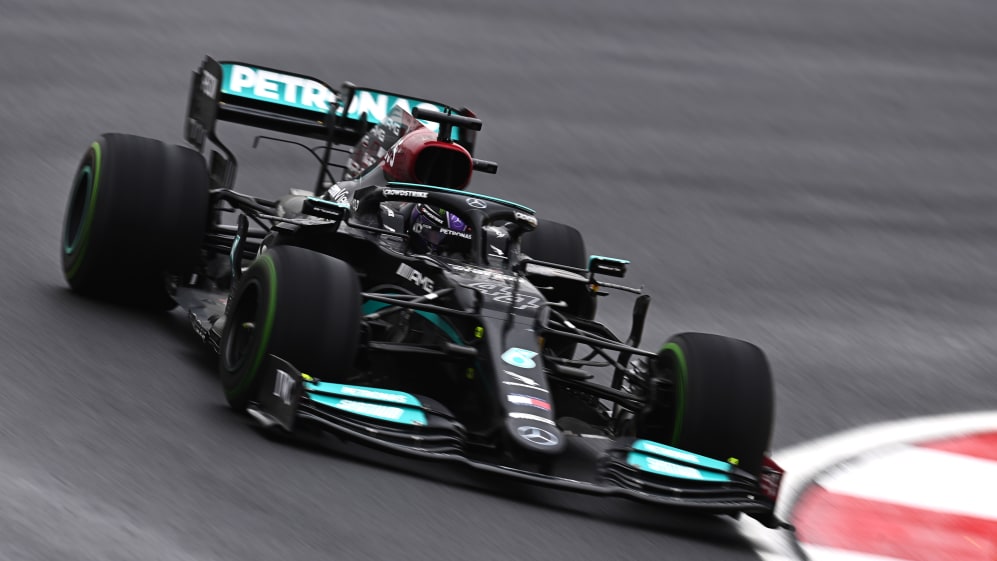 Looking ahead to this weekend's United States GP, Hamilton said he was taken aback by the reception given to Formula 1 – having noted how much it's grown since his first US GP appearance back in 2007 at Indianapolis with factors such as Netflix's Drive To Survive having driven interest Stateside.
"I think we already knew from the beginning that there was huge potential here. My first race in the US was 2007, but already been to a NASCAR race, been to an NFL game, an NBA game, I've already seen how it is – they're crazy about sports over here.
READ MORE: New global fan survey reveals Formula 1's most popular team and driver
"And there's never enough sports, there's always more action, and the progress I've seen over the years has been huge. Of course, over the last couple of years it's been the steepest rise: more and more people talking about it, more and more people engaging; the amount of emails and messages I get from people who I've known for years in the States but have never knew what I was doing are now hooked – so I think a lot of them are coming this weekend.
"I think it's something good, it's a good thing, and it's great to see the response," he concluded.
2021
Drivers' standings pre-US Grand Prix
POSITION
POINTS

1

Max

Verstappen

Red Bull Racing

262.5

2

Lewis

Hamilton

Mercedes

256.5