'We'll keep trying' vows Raikkonen as he chases points in the final three races of his F1 career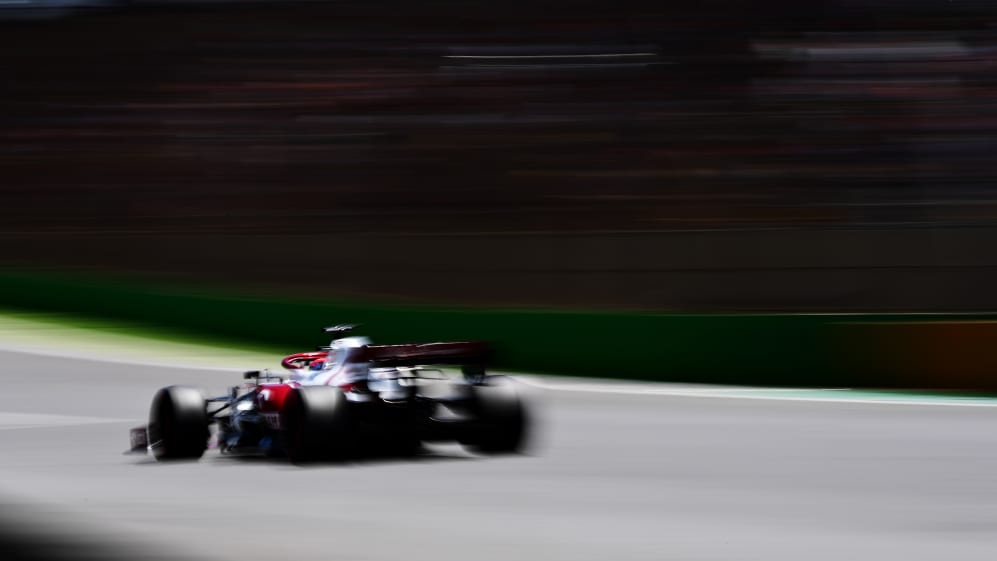 Kimi Raikkonen admits it will be easier enjoy the final three races of his Formula 1 career if his car is as competitive as it was on Sunday at Interlagos, after a fightback that fell just short of points.
After a tough Sprint that was compromised by contact with team mate Antonio Giovinazzi, Raikkonen started the Sao Paulo Grand Prix from the pit lane as Alfa Romeo opted to change his rear wing to have a better chance of overtaking. Despite contact with Mick Schumacher early on, Raikkonen climbed through to 12th place and was within seven seconds of the points when the chequered flag fell.
"I don't know [if I had damage] but I think not anything major," Raikkonen said. "I got hit more on the front wing, by one of the Williams in the early laps but for sure the car was, let's say, a lot nicer than at any other point of the weekend, because we changed it a little bit and had to start from the pit lane because of that. We still fell a bit short but at least it was better than [the Sprint].
"We changed the car a bit, I felt that was the only way to make some progress. it was a better car and we could race but we got no points from it. But we'll keep trying.
READ MORE: Norris says early puncture 'ruined my race' as McLaren lose further ground to Ferrari in the championship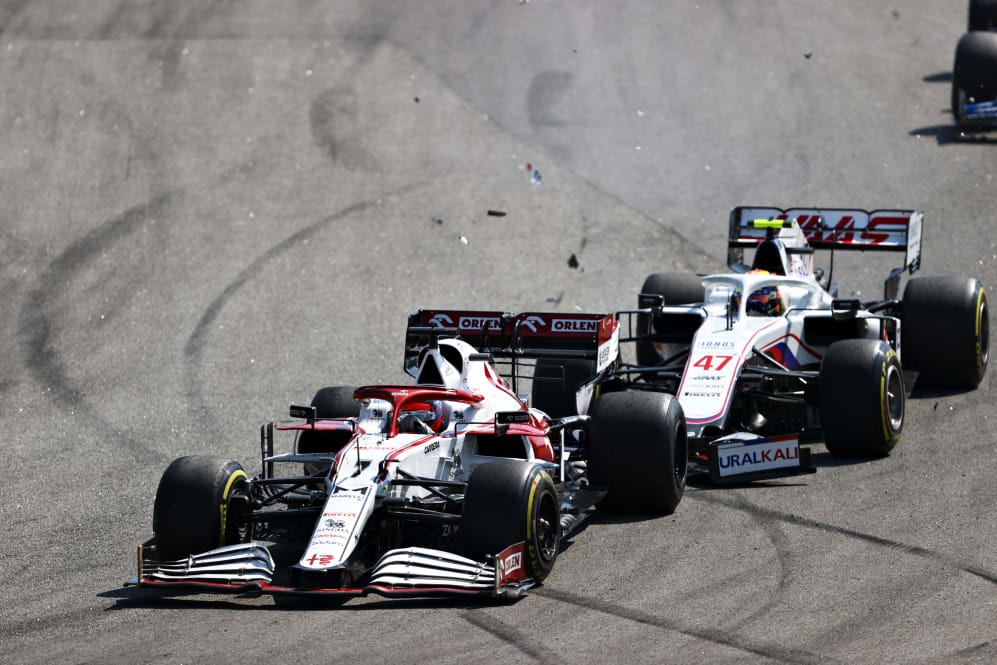 "For sure this was the best we could do, it was quite the right decision to change the car and start from the pit lane. For sure the car was a lot more like it should have been in the first place, but at least we could race and actually follow people, compared to [Saturday]. We could follow people through the last sector and could actually overtake them, but we need the points for the championship and we didn't get them."
The benefit from making the set up change to Raikkonen's car was shown even more clearly when compared with Giovinazzi's race, as the Italian couldn't find a way past George Russell's Williams.
READ MORE: Aston Martin hit out at 'reckless' Tsunoda for Turn 1 collision that ended Stroll's race
"The first part of the race was not too bad and then after the first pit stop I was in traffic with Russell and [Lance] Stroll," Giovinazzi said. "Then we pitted again and I was in traffic with Russell, so it was just difficult to overtake so the race was compromised.
"I was never in free air unfortunately but we need to see what they think but now I don't know. I was in the car so when they called me in I needed to stop, so we need to understand a bit more."