Feature
FORM GUIDE: Which drivers are set for a fiesta as F1 returns to Mexico City?
The Formula 1 circus heads on down to Mexico this weekend for round 18 of the 2021 season. It's the first time the sport has raced at the Autodromo Hermanos Rodriguez since 2019. So ahead of the 2021 Mexico City Grand Prix, let's pick out the in-form drivers, wheedle out the favourites for pole, podiums, points and victory – and see how you're voting on F1 Play, our awesome predictor game.
Vying for pole
Both current and historical form are in Max Verstappen's favour ahead of qualifying for the 2021 Mexico City Grand Prix. Red Bull were fastest in quali here in both 2018 (Daniel Ricciardo) and 2019 (Verstappen) – although Verstappen started the 2019 race P4 after a grid drop for a yellow flag infringement.
TECH TUESDAY: High stakes at high altitude – Is Mexico City going to be a 'Red Bull track' again this year?
That kind of form will give the Dutchman confidence, as will the fact that he arrives in Mexico having ended Mercedes' seven-year run of pole positions at the Circuit of The Americas last time out. In contrast Mercedes, and Verstappen's title rival Lewis Hamilton, haven't been on pole in Mexico since 2016…
Meanwhile, there are also question marks over Hamilton's power unit pool, with the feeling in the paddock that the reigning champ will likely have to take a penalty for new power unit elements before the end of the year...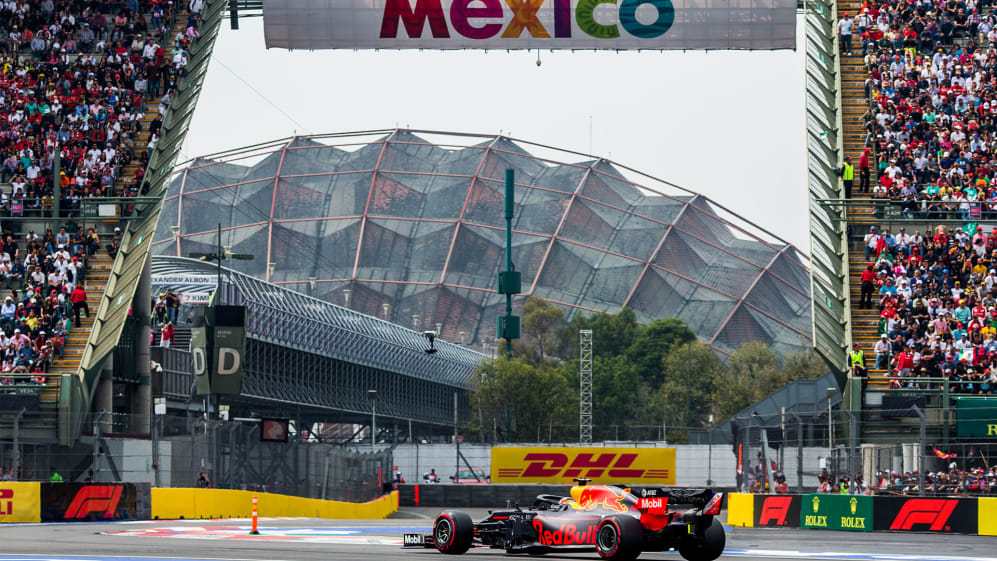 All signs point to Red Bull being favourites for pole then, Verstappen at the head of that favourite list – although it would mean a lot to Sergio Perez to take his maiden pole in front of his home crowd, having felt he was close to doing that at COTA.
READ MORE: With five races to go in 2021, which circuits will suit Red Bull, and which Mercedes?
Pole positions 2015-2019:
2019 – Charles Leclerc (Ferrari)
2018 – Daniel Ricciardo (Red Bull)
2017 – Sebastian Vettel (Ferrari)
2016 – Lewis Hamilton (Mercedes)
2015 – Nico Rosberg (Mercedes)
FAN VIEW: And so the pendulum swings again. While Hamilton very much had the edge heading to Austin with F1 Play gamers noting that extra speed Mercedes appeared to have found, events in Texas turned everything on its head again. Now Verstappen has a slight but definite edge for Mexico.
In the mix for victory
As well as his prospects for qualifying, Verstappen also has a fine racing record in Mexico. It's one of only two tracks (the other being the Red Bull Ring) where he's won on multiple occasions, triumphing in 2017 and 2018 – although he endured a messy race here in 2019, tangling with Hamilton on Lap 1 before getting a puncture after contact with Valtteri Bottas, coming home P6.
Red Bull also enjoy a double theoretical advantage over Mercedes here. Honda's power unit appears to be better than Mercedes' at creating power from less oxygen-rich air – while that thinner air also requires higher downforce levels to push the car into the track while punishing drag less, just the ticket for Red Bull's high-rake approach. A mite technical, but explained better by Mark Hughes here.
READ MORE: Checo's homecoming and the dark horses for the race – 5 fascinating storylines ahead of the Mexico City GP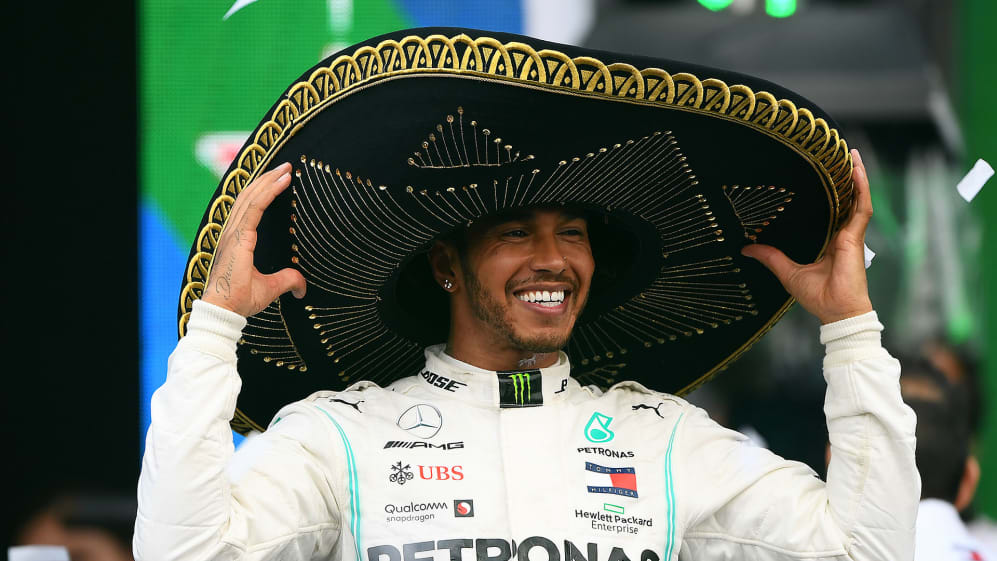 Once again, then, Red Bull's prospects for the Mexico City Grand Prix look good. Perez, natch, would surely love to take his second victory of the season here – but with five races to go, and Verstappen a mere 12 points clear of Hamilton in the drivers' standings, there seems little doubt that Verstappen's prospects will be prioritised.
Mercedes are written off at your peril, though, with Hamilton a two-time winner here since the race returned in 2015, including triumphing last time out in 2019. Bottas has taken three podiums here, too, including with Williams in 2015, so can theoretically be relied on to produce sufficient pace to help Hamilton's own prospects.
READ MORE: With five races to go, will Hamilton or Verstappen win the 2021 title? Our writers make their predictions
Wins 2015-2019:
2019 – Lewis Hamilton (Mercedes)
2018 – Max Verstappen (Red Bull)
2017 – Max Verstappen (Red Bull)
2016 – Lewis Hamilton (Mercedes)
2015 – Nico Rosberg (Mercedes)
FAN VIEW: That Verstappen advantage is much more defined here – he has more than double the amount of F1 Play votes accrued by Hamilton so far as we head properly into race week in Mexico. As you'd expect it's the ultimate two-horse race, though there is a little support for home favourite Sergio Perez.
Podium outsiders
Assuming Perez isn't in a position to take victory in Mexico, his first ever home podium would be a good substitute. Indeed, it would be the first time a Mexican driver has ever stood on the podium at home.
Outside of Red Bull and Mercedes, McLaren and Ferrari are the second tier of teams who've been sharking around the podium most this year. Charles Leclerc started from pole here in 2019 – helped by Verstappen's penalty and Ferrari's punchy engine that year – while rivals McLaren are convinced that Ferrari's recent power unit upgrades have helped give them an edge in performance.
F1 NATION: Rob Smedley joins the podcast crew to preview the Mexican Grand Prix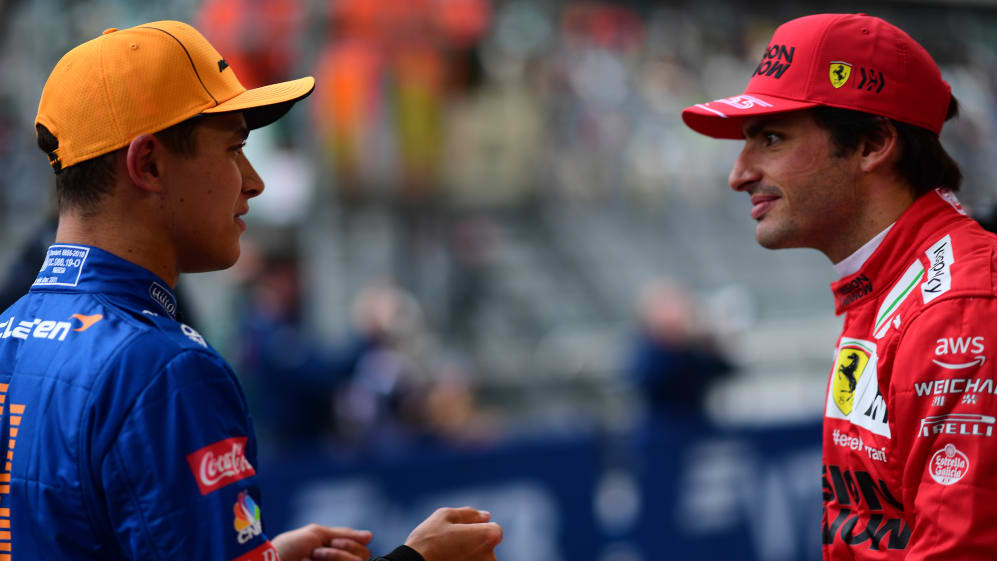 However, although Lando Norris retired on his only appearance here in 2019, Ricciardo is a former polesitter and podium finisher at the Autodromo Hermanos Rodriguez. Which can't hurt.
Elsewhere, look out for the Alpine duo of Esteban Ocon and Fernando Alonso. A key part of Red Bull's winning performances in Mexico in 2017 and 2018 was the efficiency of the Renault power unit at altitude. Alpine will be the only team running those power units this year, so it will be worth watching if they can spring a surprise.
READ MORE: Find out everything you need to know about the Mexico City Grand Prix weekend
Podiums 2015-2019:
Mercedes – 7
Ferrari – 4
Red Bull – 3
Williams – 1
FAN VIEW: While Perez and Hamilton's Mercedes team mate Valtteri Bottas should be expected to hoover up a tonne of votes here and hardly qualify as outsiders, there is also plenty of F1 Play support for McLaren man Lando Norris and Ferrari superstar Charles Leclerc. They are most likely to crash the Red Bull/Mercedes party.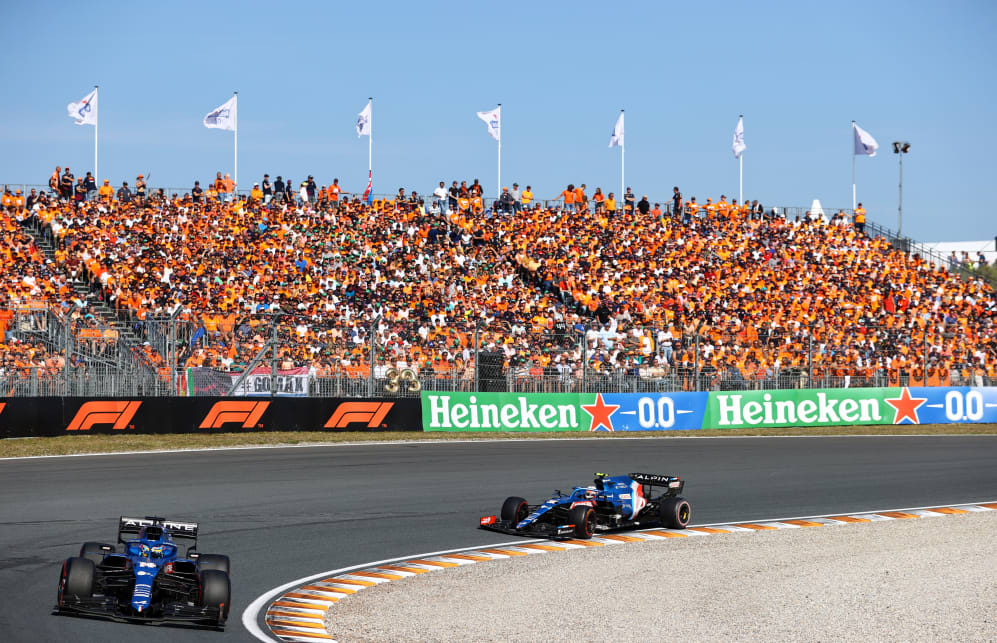 Points potential
It's Carlos Sainz at Ferrari who's got the longest streak of points in Grands Prix currently, the Spaniard on a 10-race run stretching all the way back to Paul Ricard. Whether he can keep that run going at a Mexico track where he's never scored a point remains to be seen, however…
Sebastian Vettel finally got some points on the board last time out in Austin, after a four-race dry patch. And Vettel, a former Mexico polesitter and two-time podium finisher here (like fellow midfielder Kimi Raikkonen) was looking to "pick up where we left off in the US and build up a run of points scores" this weekend.
Meanwhile, just as Red Bull should expect to enjoy Honda's strong performance in Mexico, so too should sister team AlphaTauri. The squad had a strong weekend in Austin, making their second straight double Q3 appearance, while Yuki Tsunoda claimed his sixth points finish of the year too. Let's see what he and team mate Pierre Gasly can manage this weekend, as they try and shut down the 10-point gap to fifth-placed rivals Alpine.
Points 2015-2019:
Mercedes – 168
Red Bull – 117
Ferrari – 109
Racing Point/Force India – 39
Williams – 37
Renault/Lotus – 14
Alfa Romeo/Sauber – 8
McLaren – 5
AlphaTauri/Toro Rosso – 5
Haas – 4
FAN VIEW: While Norris and Leclerc are confidently expected to be in the top 10, F1 Play gamers also like the chances of their team-mates Daniel Ricciardo and Carlos Sainz to again grab points after doing so in Austin. Outside of that it is again the former world champs Fernando Alonso and Sebastian Vettel who are polling well.
F1 Play allows you to pit your wits against fans from around the world. Simply submit your predictions each race weekend for a chance to win amazing prizes. Click here to find out more.