'We're better than 10th' says frustrated Ricciardo, as he vows to 'make it happen' in the race
Daniel Ricciardo set his sights on Q3 after a strong Friday for Renault in Austria. And although he got his wish, the Australian was left frustrated by yellow flags on his final Q3 run that prevented him going any higher than 10th on the grid.
Having made it to Q3 – unlike his new team mate Esteban Ocon, who finished his first qualifying since the 2018 Abu Dhabi Grand Prix in 14th – Ricciardo had just started his last flying lap when he was forced to slow for yellow flags after Mercedes' Valtteri Bottas slid off the track at Turn 4.
READ MORE: Hamilton summoned to stewards for alleged failure to slow after Bottas off
And Ricciardo admitted after the session that the incident had made qualifying in Austria a bittersweet experience, when asked if he was happy with his performance.
"I should be but I'm not," he replied, "because we got a bit unlucky in the last run. Bottas went off in front of me and there was a yellow, so I had to lift off.
"I didn't actually think he went off – I'm told he did go off, but I thought he just dropped a wheel so I was pretty angry because I thought they just put a yellow out for no reason. But I believe he did go off, so fair enough, I was wrong – what can you do in those situations?
"Nice to get Q3," he added, looking on the bright side. "I think we had a decent car all weekend but I think we're better than 10th, so a bit frustrating."
READ MORE: 'We never thought we could beat Racing Point,' admits Norris after career-best 4th in qualifying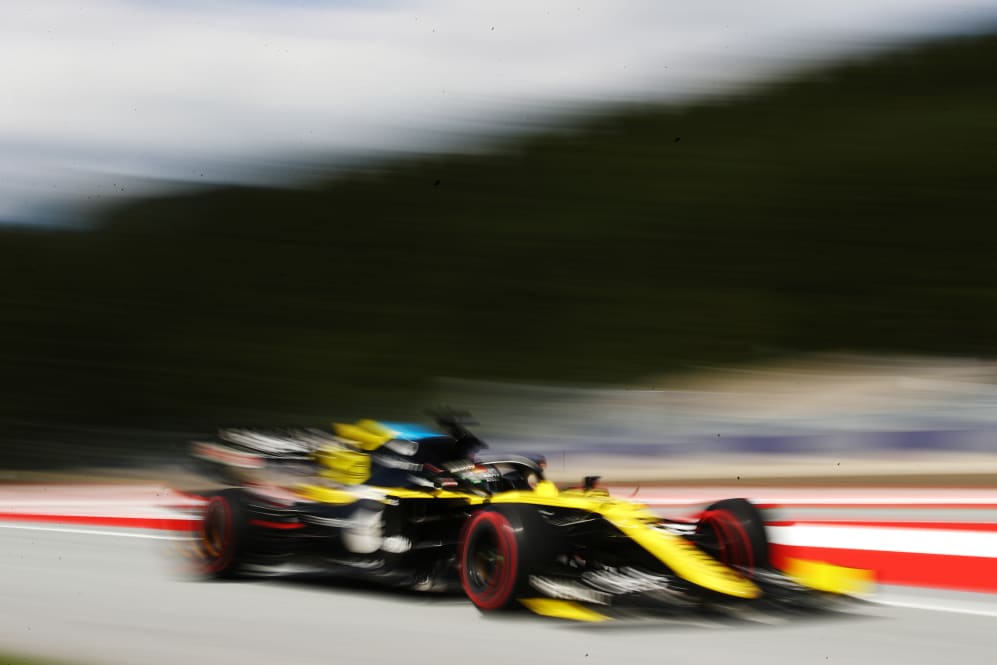 Ricciardo had to watch as the likes of Racing Point and his future McLaren team finished ahead of Renault in the session – but he was still optimistic of the chance for a rousing 'Honey Badger'-style display in the race on Sunday.
"[Our long run pace] was pretty good yesterday," said Ricciardo. "I think all weekend we've been pretty strong, and I think we've been well inside the top 10 all weekend so that's why I certainly feel we could be better today. But I'll have to make it happen tomorrow and prove what we're able to do."
Ricciardo was at least happier than Ocon, who after failing to make it out of Q2 by over six-tenths of a second, lamented over team radio: "I don't really understand where the gap comes from to be honest, because I think that was a clean lap. There's probably a tenth to get better, but I don't know how it can be as big as that."
To celebrate the season relaunch, we are offering readers 25% off Annual F1 TV subscriptions. Subscribe now using code BACK25 to bring all the excitement of the race weekend straight to your favourite devices, live and on-demand.
*Offer valid online for new annual subs until July 6th 2020