'We're there for each other' – Albon on the camaraderie of F1's 'Twitch' generation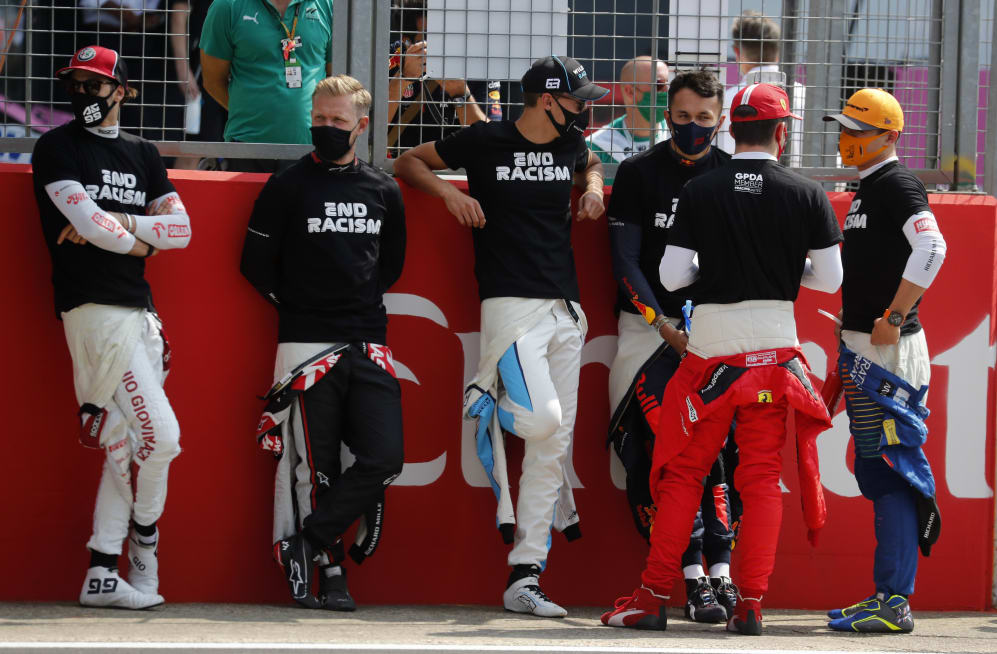 If you've been getting the impression that the new generation of F1 drivers appear to get along very well with each other… well, you're right, according to Red Bull's Alex Albon, who's revealed how the younger drivers in the paddock manage the balance between supporting each other off track, while still fighting hard on it.
The delay to the 2020 F1 season saw the time filled by plenty of online racing, with Charles Leclerc, George Russell, Lando Norris and Albon – who raced each other extensively in karting and the junior formulas – emerging as the leading lights of the 'F1 driver sim racing' scene. And Albon said that the camaraderie witnessed online between those four drivers is there in real life too.
"You could call it the Twitch quartet, Charles, George, [me] and Lando," said Albon, speaking on Formula 1's F1 Nation podcast. "We're all close, and we all have our own relationships in between the four.
"I'm probably closest with George just because... we spend so much time together. But we all want each other to do well, I think. We are the young generation, you could say, coming into Formula 1, and we support each other.
"Formula 1 is quite a big world, and despite being as prepared as you can be, it's still in some respects quite daunting, and we're there for support," added Albon, whose 2020 form was publicly defended by Russell recently. "It's no secret that the press is hard, media is hard [but my friends] are always there. We talk about everything; I would say 80% of what we talk about is not to do with racing, it's to do with… rubbish!"
READ MORE: 'It was quite tragic' – Alex Albon reveals how he celebrated his maiden podium on F1 Nation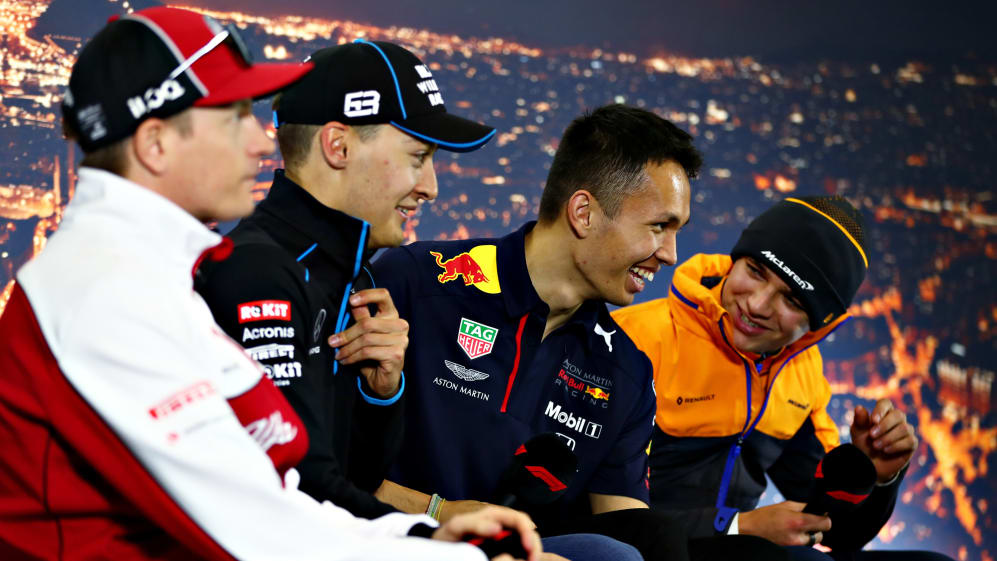 But in case you were worried that this friendly atmosphere in the paddock would dull the edge of the drivers' attacking spirit in wheel-to-wheel racing, think again, with Albon confirming that he and his fellow drivers had become seasoned in knowing how to fight hard on track while still keeping relations friendly.
REVEALED: The driver you voted as the most impressive so far in 2020
"You could almost say there's an unwritten rule that when you have your helmet on, there's no friendship," said Albon. "When you see a car, it doesn't matter what car it is, you race it like it's anybody else. There's no, 'Oh, after you', kind of thing. It's very much you're fighting for position.
"What's normal about it for us is we've done that since karting. We could race each other on track, and then we're riding our BMXs around the karting paddock. It's quite a normal thing for you to race hard on the track and be friendly off it."
Click here to listen to Alex Albon's full interview on F1 Nation.